The Phoenix Concept Car challenges our perception of what a car should look and feel like. The Pheonix is made from natural materials and is completely biodegradable. Inspired by nature, it has a modern leaf shape design which was created by weavers and artisans in only 10 days. The Phoenix makes a powerful statement- cars don't have to be made from steel, they don't have to end up as environmental waste and they don't have to cost a fortune.
The Phoenix was designed by Kenneth Cobonpue and Albrecht Birkner and provides a glimpse into the future of green vehicles. The Phoenix is lightweight and economically viable and is made from bamboo, rattan, steel and nylon. It is equipped with everything but a motor and as soon as a small engine is placed in it, it is ready to whiz around town…
The design of the Phoenix is attuned to nature and it has a leaf like shape. Just like a leaf it has a central spine around which the entire car is built. The exterior and interior consist of woven skins from organic fibers combined with composite materials. The interior weave forms a dashboard, floor and seats. The exterior brings it all together and gives the car a futuristic and ultra-modern design.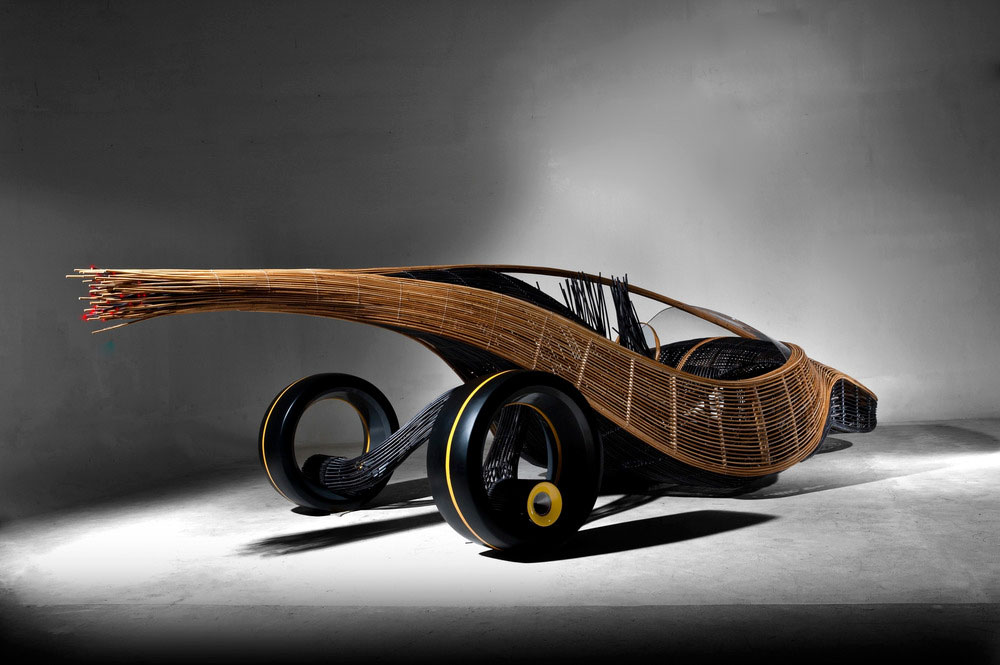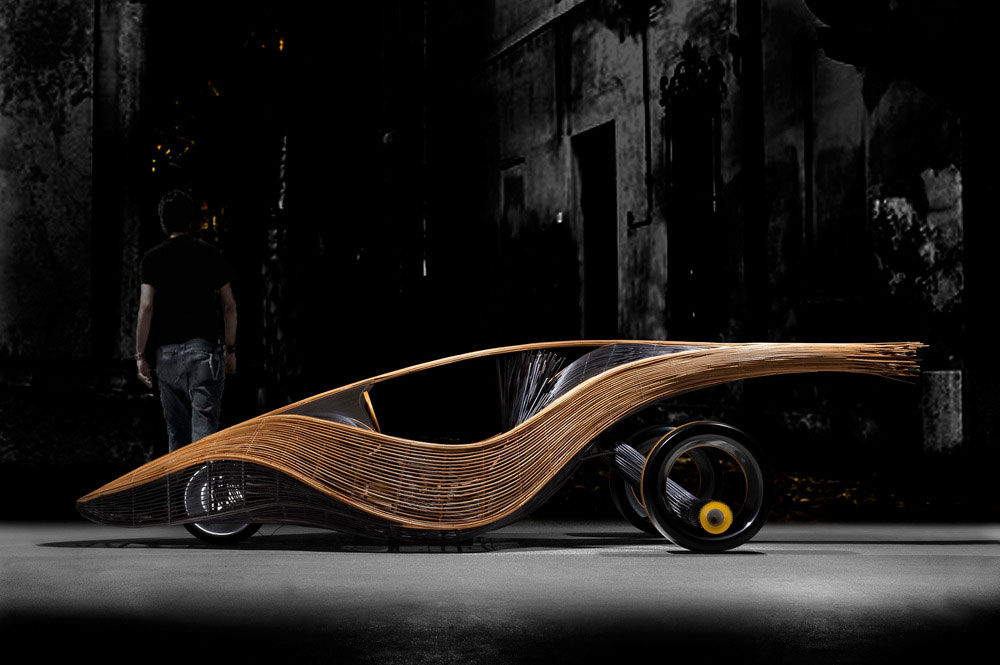 Design: Kenneth Cobonpue and Albrecht Birkner
Photography: Kenneth Cobonpue