This clock display is electrifying! Designed by Tungsten Customs, the Nixie Epoch consists of four electrical digits placed within gorgeous vintage display tubes. The tubes have a soft elliptical shape and the orange colored digits are clearly visible. The lights are surrounded by a naturally warm maple hardwood box with soft brown tone and darker veins running through it.
Each Nixie Epoch clock is individually crafted and assembled. The digits are dimmable so you can adjust them to the perfect brightness and depending on your preference, you can chose a 12 or a 24 hour display.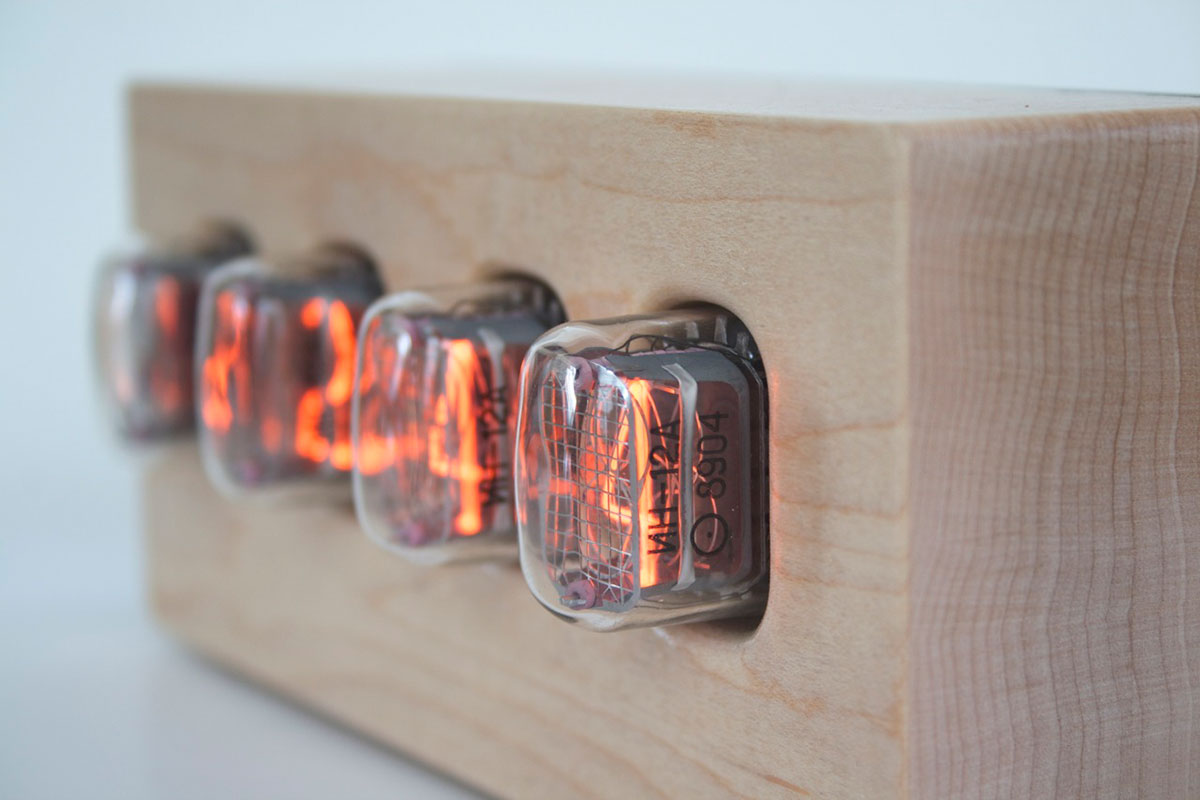 The clock has a laser cut hardboard back. On the back are easy to use setting buttons – 'H' for hour, 'M' for minute and a 'Set' button. On the back is also the socket for the clock's power cable. The Nixie Epoch runs on a 9V adaptor which is included in the package. The adaptor is very energy efficient and consumes less power in a month than a 40 watt bulb consumes daily. The dimensions of the clock are 6.75″ width x 3.1″ height x 3″ depth.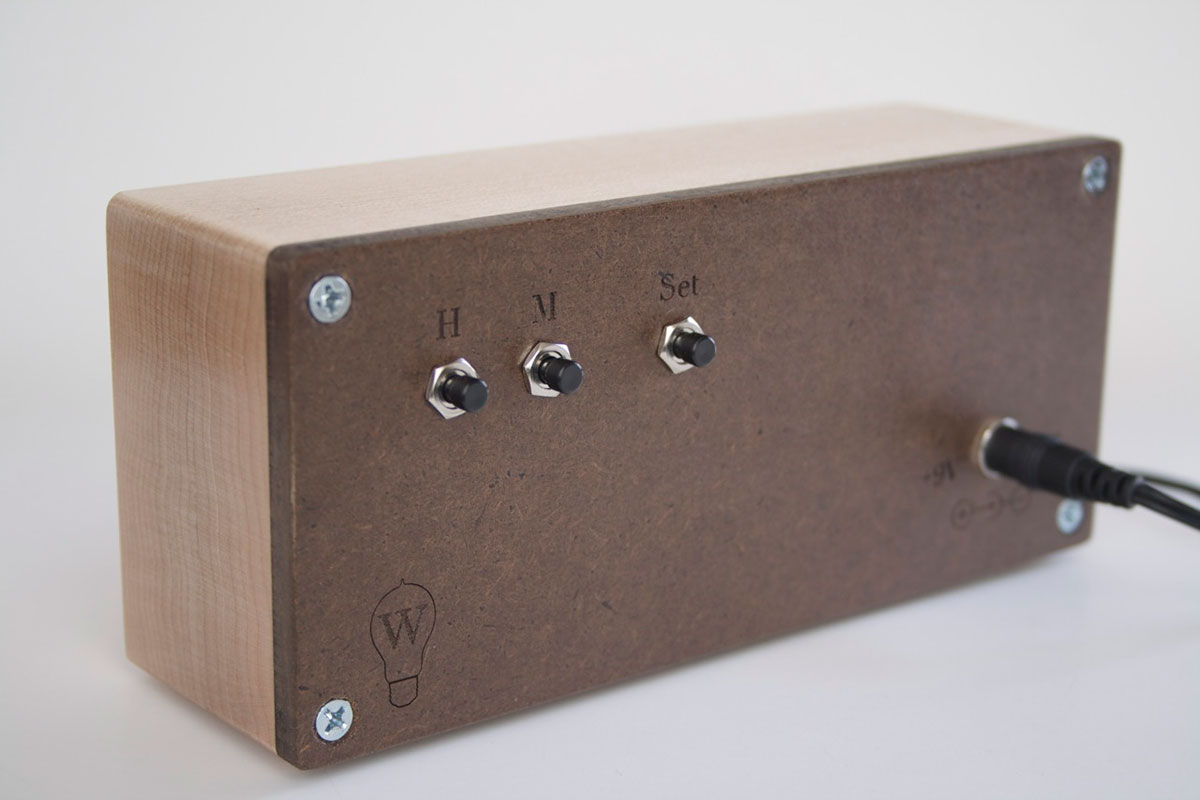 Design: Tungsten Customs
Photography courtesy of Tungsten Customs