There is nothing like freshly cut herbs from the garden or home grown vegetables. If you have a green thumb, you don't have to neglect your talent simply because you live in the city. The Glowpear Urban Garden is an advanced modular self-watering planter with a built-in water reservoir that will help you grow any vegetable, indoors or out. The Glowpear has a contemporary design and you can choose to have a singular system or connect multiple system for added flower power.
The Glowpear has a water reservoir from which it automatically waters the plants. If you want, you can water the plants directly, and if you can't get to it, just make sure that the water reservoir is filled. A clearly marked 'level indicator' will pop up when the reservoir is low so you don't have to worry about checking the moisture levels. The Glowpear has a raised basin for easy gardening and using connector hoses you can link additional modules.
The Glowpear is made from High-density polyethylene (HDPE) which is incredibly durable and UV and corrosion resistant. The dimensions of the Glowpear are length 750mm (29.5") x width 480 (18.9") x height 500mm (19.7") and it weighs 9.1 kg (201 lbs.). It can hold a solid volume up to 60.5 L (16 gallons) and has a water reservoir of 13.2 L (3.5 gal).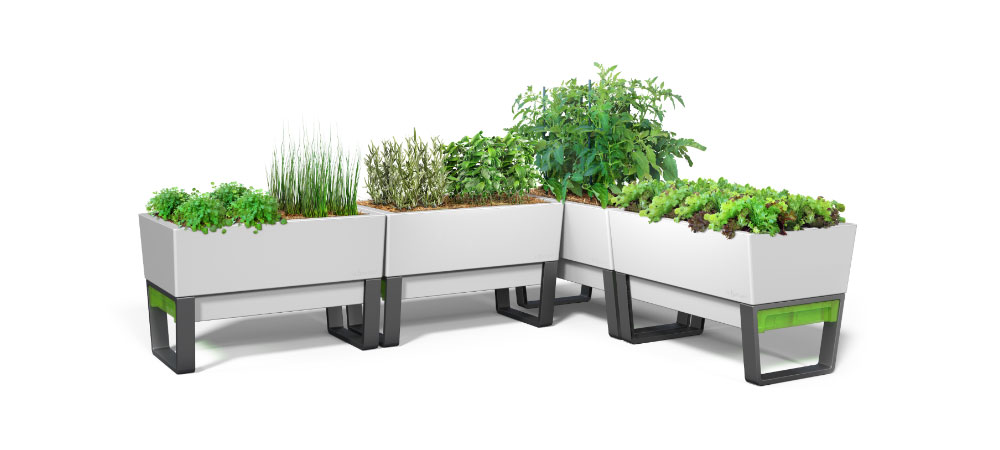 Design: Glowpear
Photography courtesy of Glowpear