Pinch me, I must be indoors! Manutti's new Air Collection brings surprisingly elegant and long-overdue sophistication to outdoor furnishings. With a sleek and solid base of powder-coated stainless steel, a thin mid-section of exotic Iroko wood slats, and luxurious deep thick cushions, you'll be tempted to use them in your indoor living spaces as well.
The pieces are transformative and flexible. With five base modules, the configuration possibilities are virtually unlimited. Corner, ends, right, left, and even foot stool/coffee table pieces are available. Each unit can stand alone or be combined with others, as you wish. Separate lounges, wrap around sectionals, or individual seats fulfill my every dream of furniture that quickly flexes to all situations.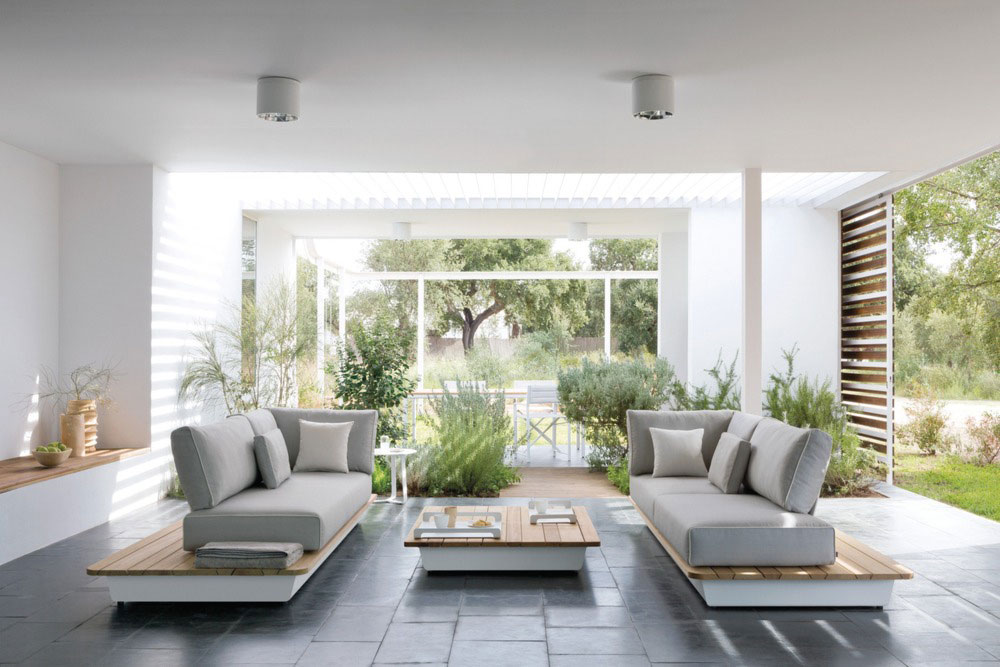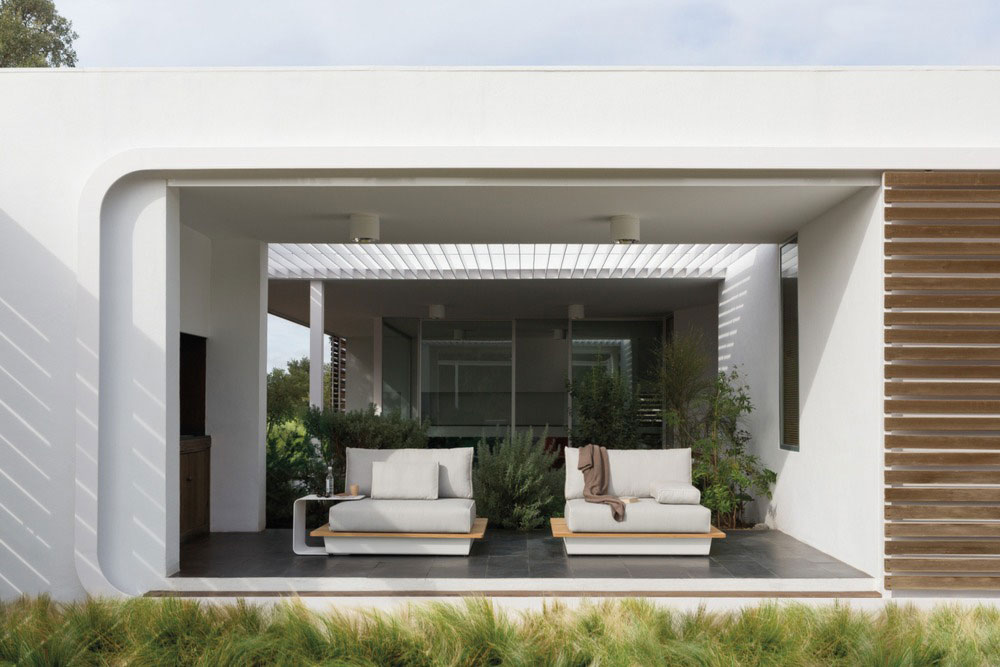 Slots in the Iroko wood top of the tapered steel base allow the addition of back panels, with a 30 degree recline if you choose. The upholstered back cushions connect magnetically to the back panels so the wind won't steal them away. Make a sunbed by leaving the panels in the trolley that's custom made to store them and other accessories. A natural end table is created by the cushions' inset from each outside edge.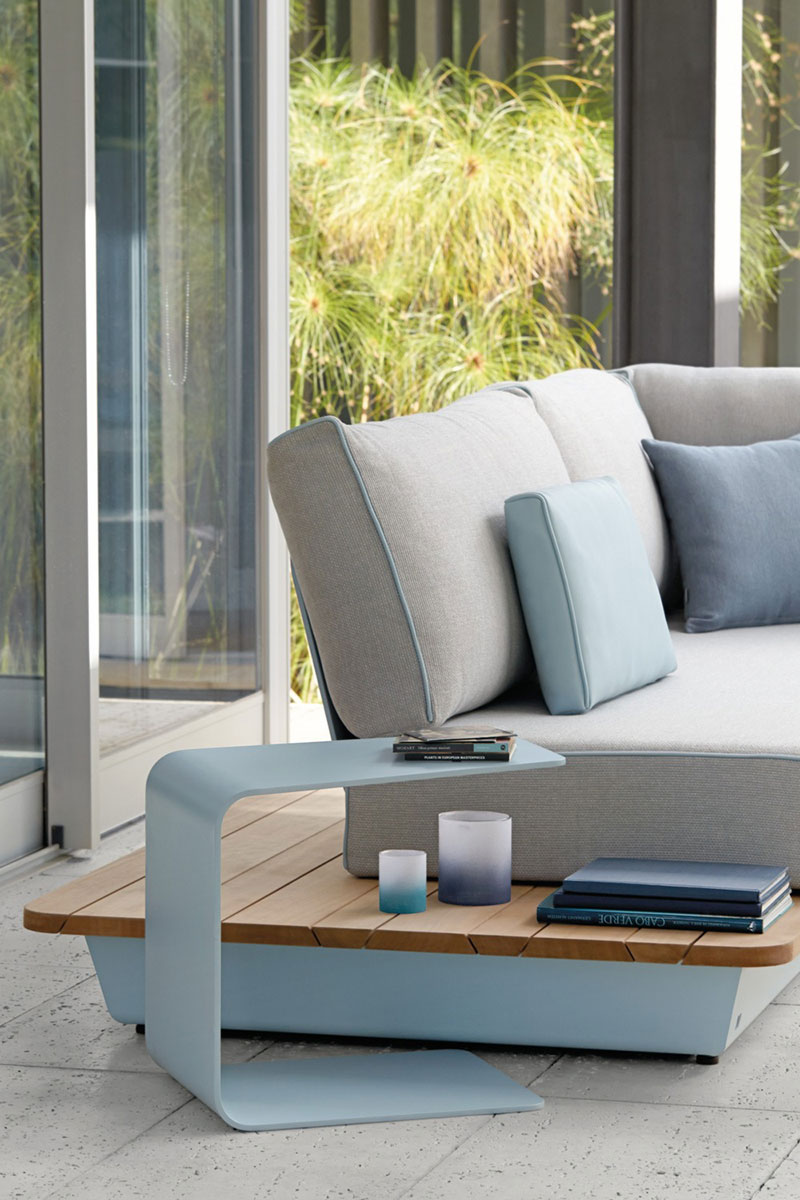 Bases are finished in white or lava hues. The wooden top with rounded corners is crafted of alternating board widths whose opposing beveled edges rest neatly together. Subdued upholstery tones of white, charcoal, and blue ice in smooth or textured fabrics are piped with finesse for durability. You'll want to order the LED lighting that wraps below the wood platform and makes the pieces hover in the darkness.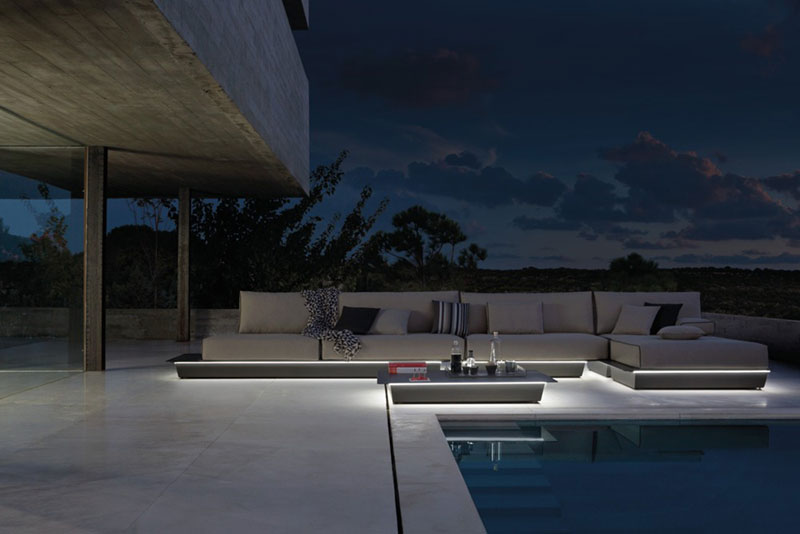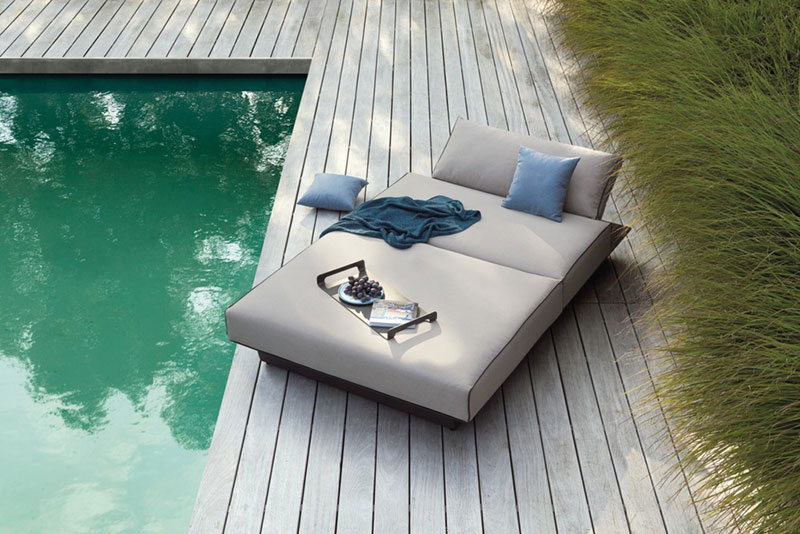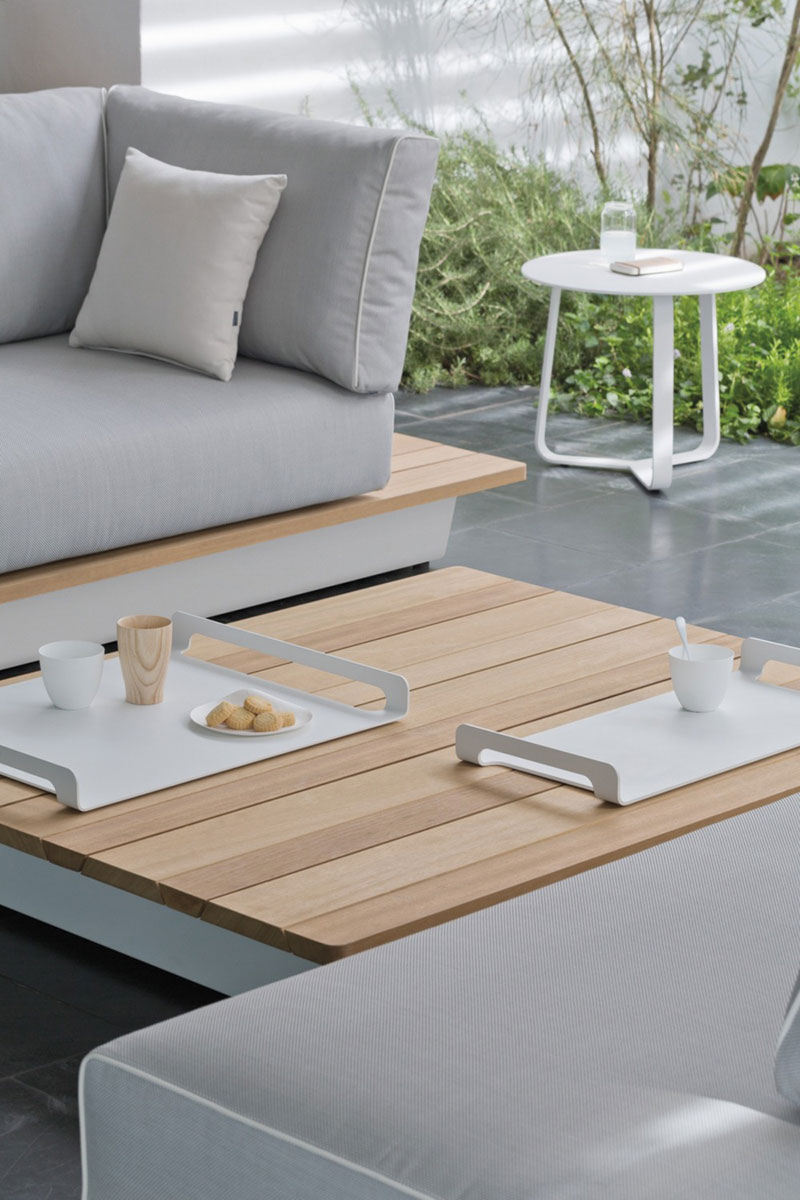 Design: Manutti for Jardin de Ville
Photography: C. Ichou