Albert Park House is filled with gems-o-plenty, and I'm not sure where to start unveiling them… Set in Melbourne, Australia, this beautiful Victorian terrace house is surrounded by a white picket fence and lush foliage, set against traditional brick siding and black exterior.
Designed by Hindley & Co, the goal of this renovation was to harmonize house, studio, and garden spaces. With an outdoor dining option and a pool tiled in various hues of blue, some might choose to stay outside indefinitely – but the indoors add ample appeal also.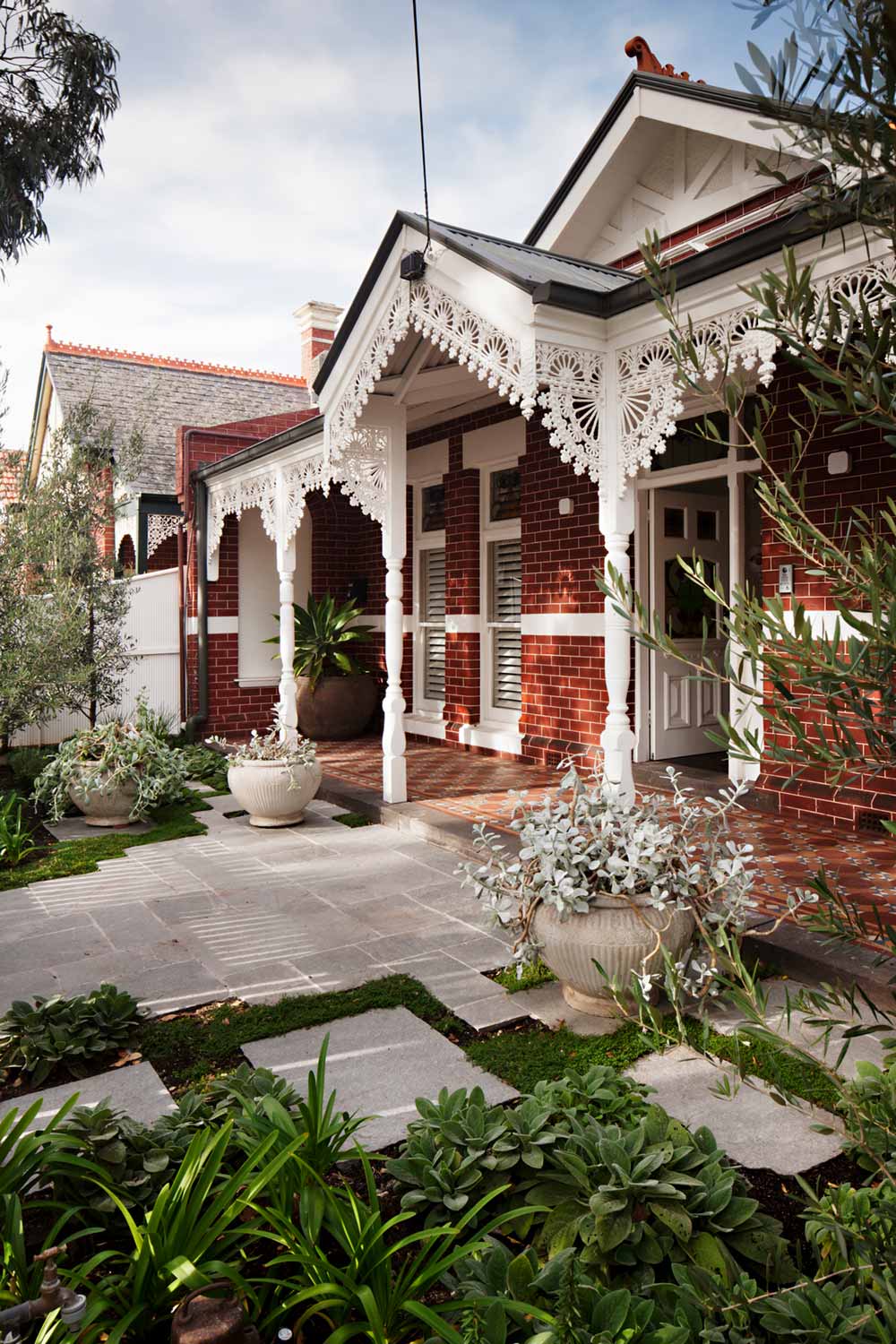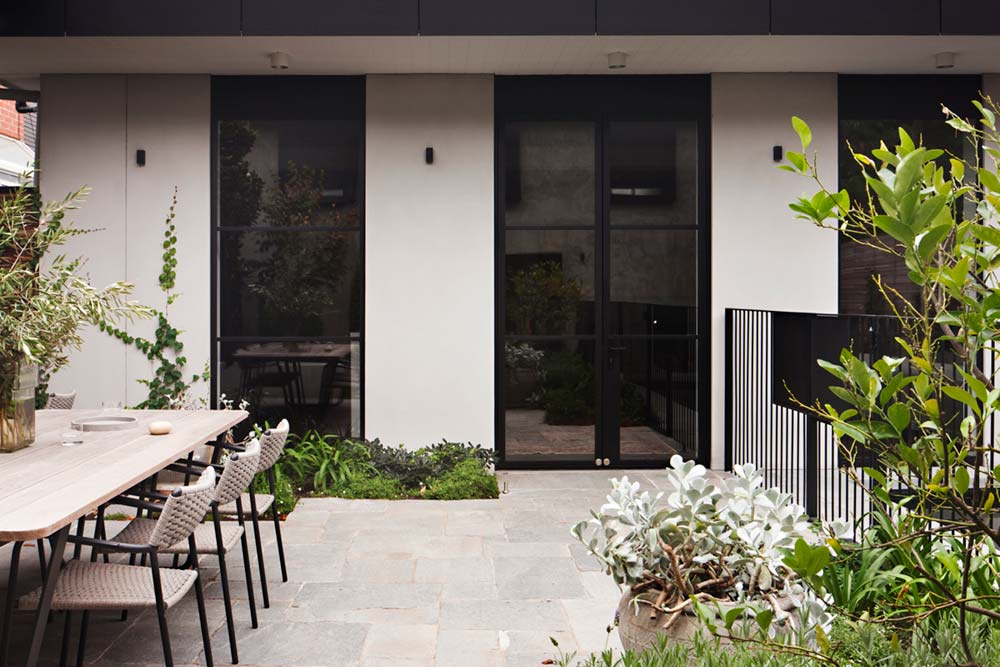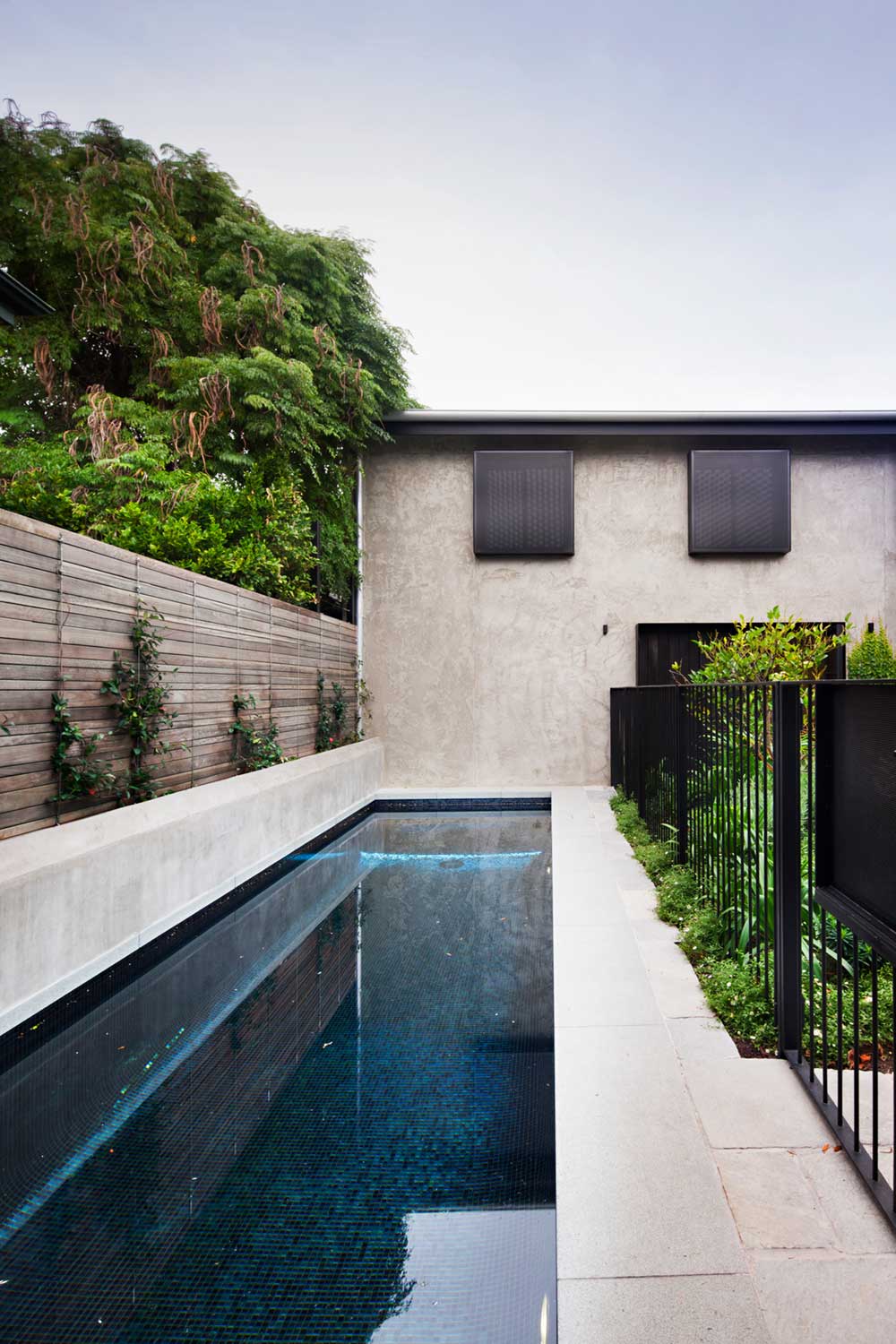 In the living room you will discover a rich chocolate brown leather couch sitting in perfect view of the pool, while an ebony custom entertainment unit runs along the opposite wall, offering an alternate visual appeal.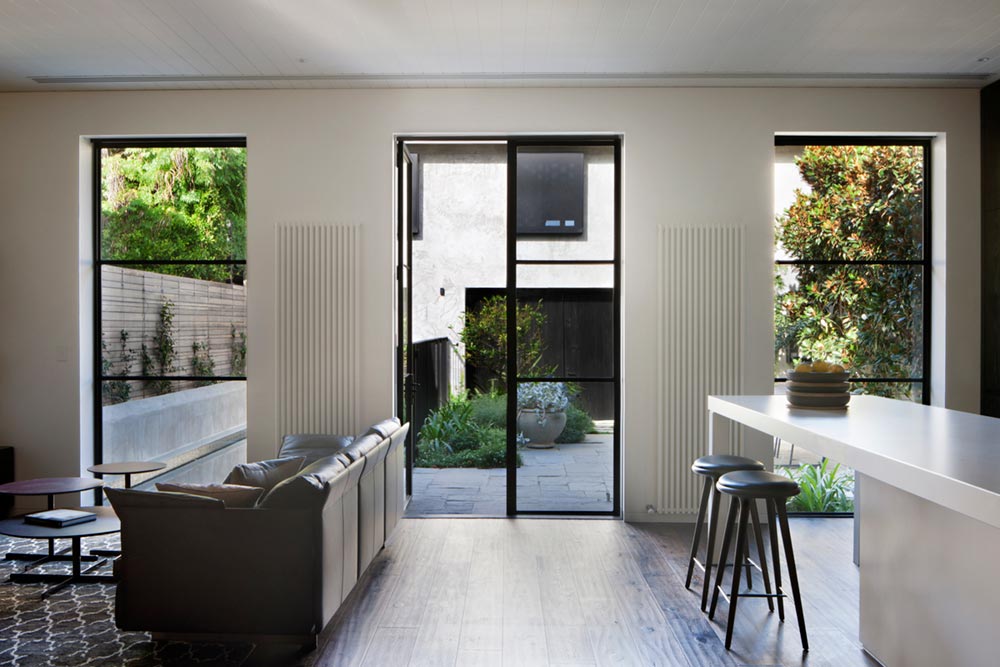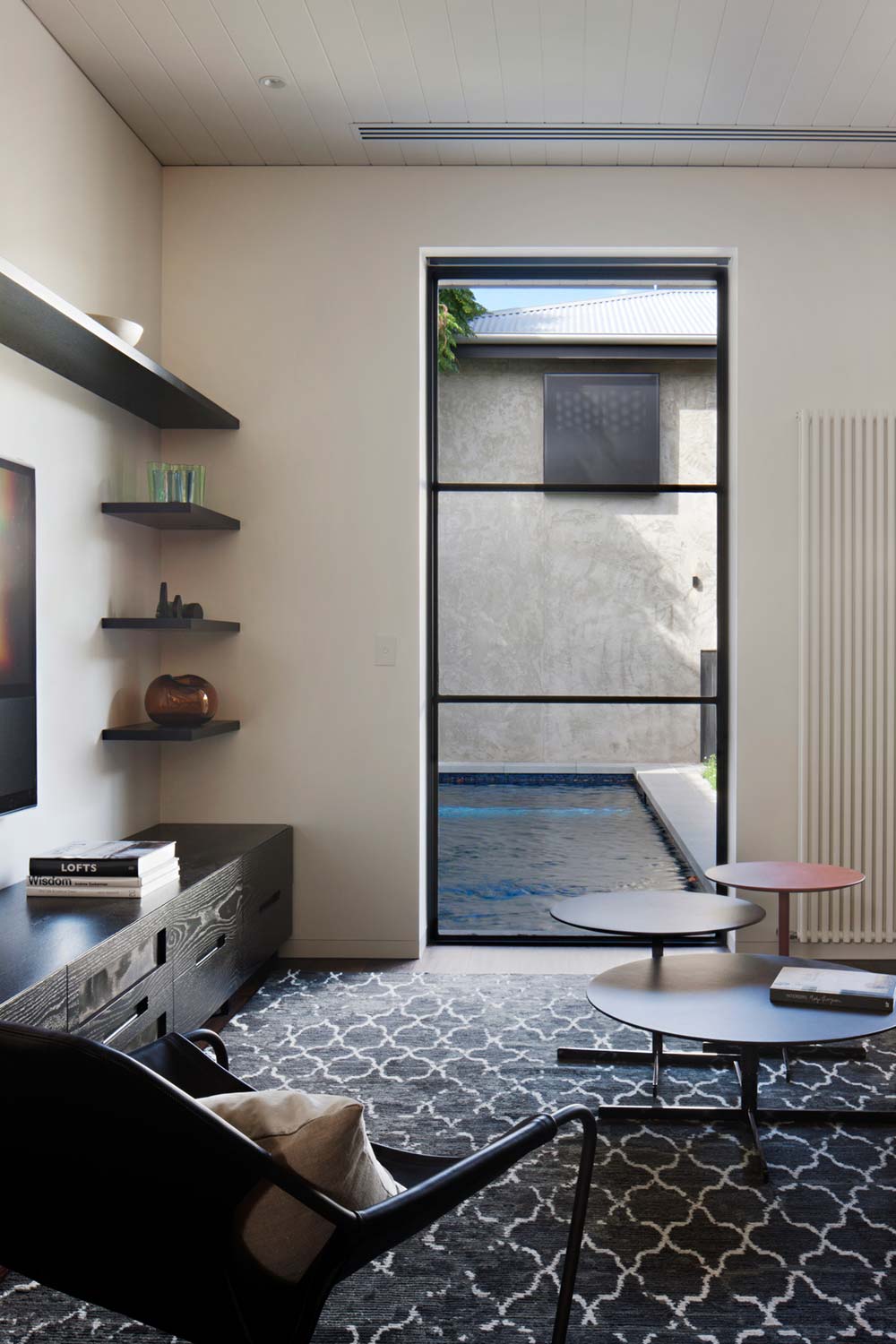 Dark wood flooring graces the dining and kitchen space where a massive white island sits, backed by dark-as-night wooden cabinetry, custom fitted to perfectly line the wall. While a filigree lattice creates a whimsical appeal within the corridor between the kitchen and entranceway, reminiscent of the Victorian era of this home's roots.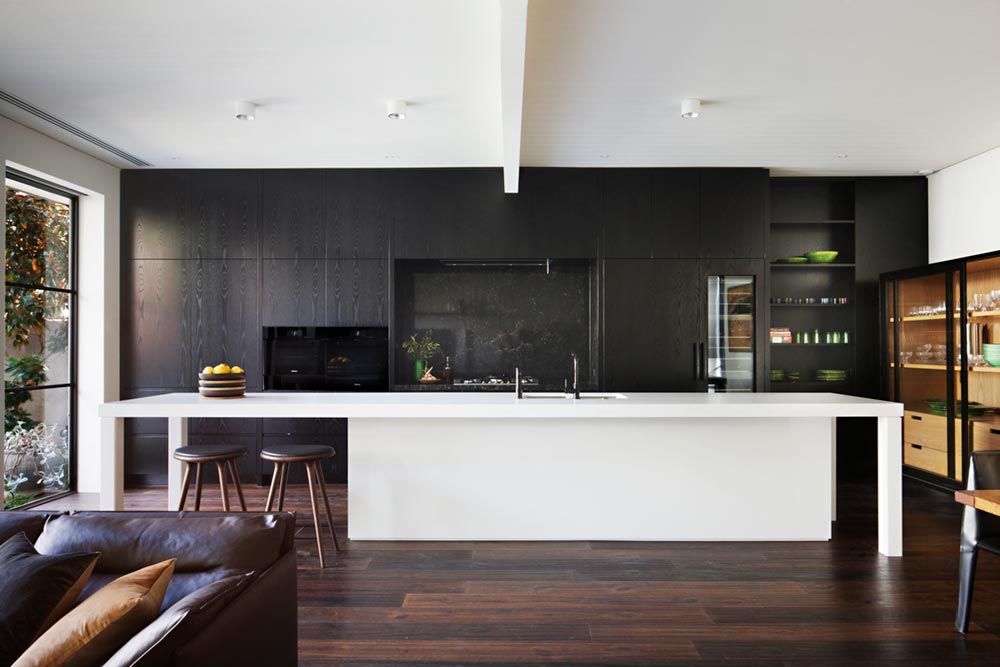 The bathroom is equal parts playful and elegant, with mismatched black and white designs within the tile flooring, while black cabinetry and a matching black tub anchor this space in rich appeal.
As a home that looks like it has been touched by divine intervention, I'm pretty sure this will be my retirement space.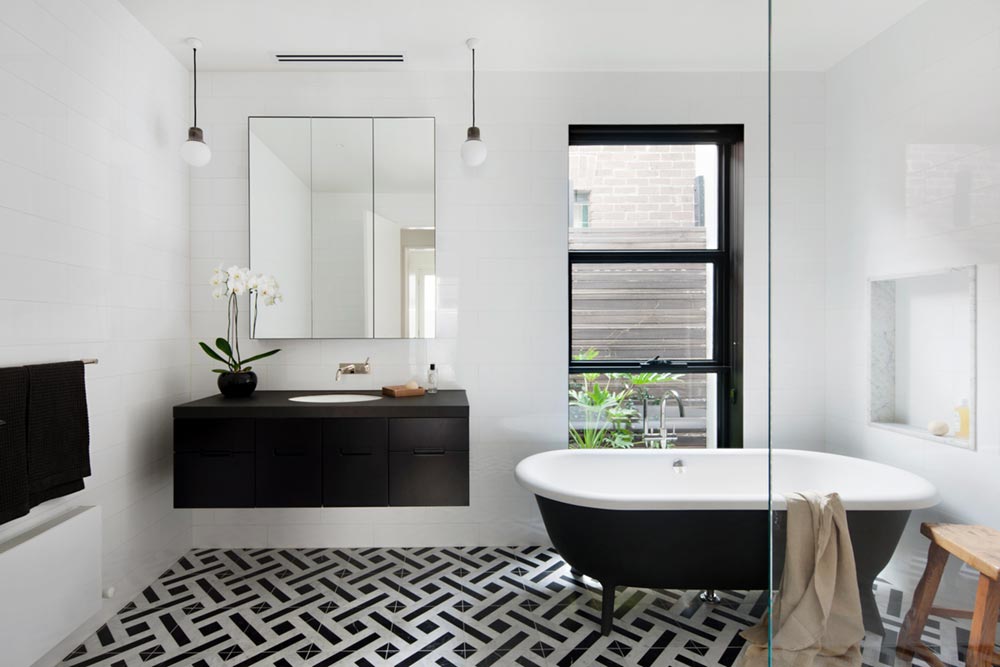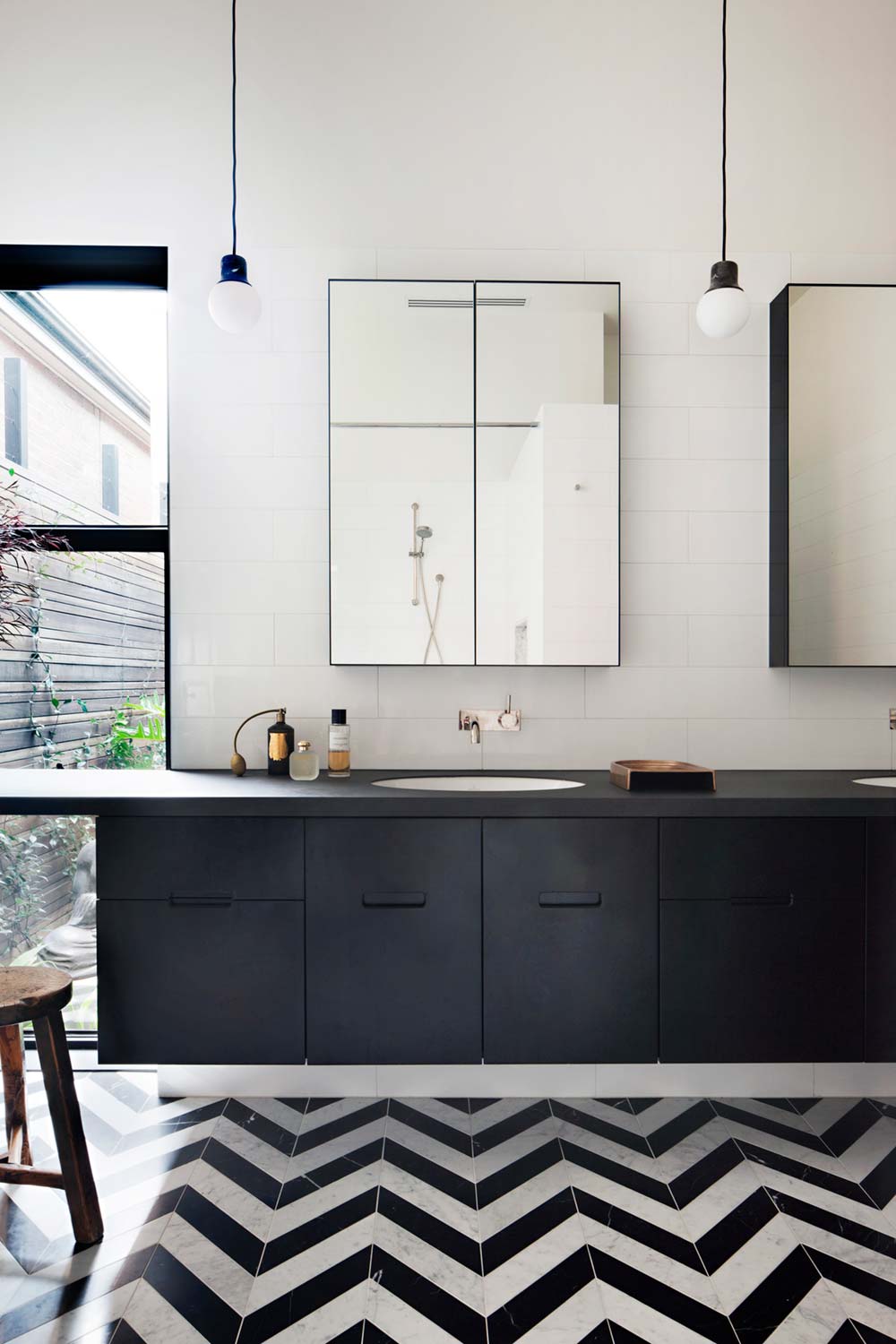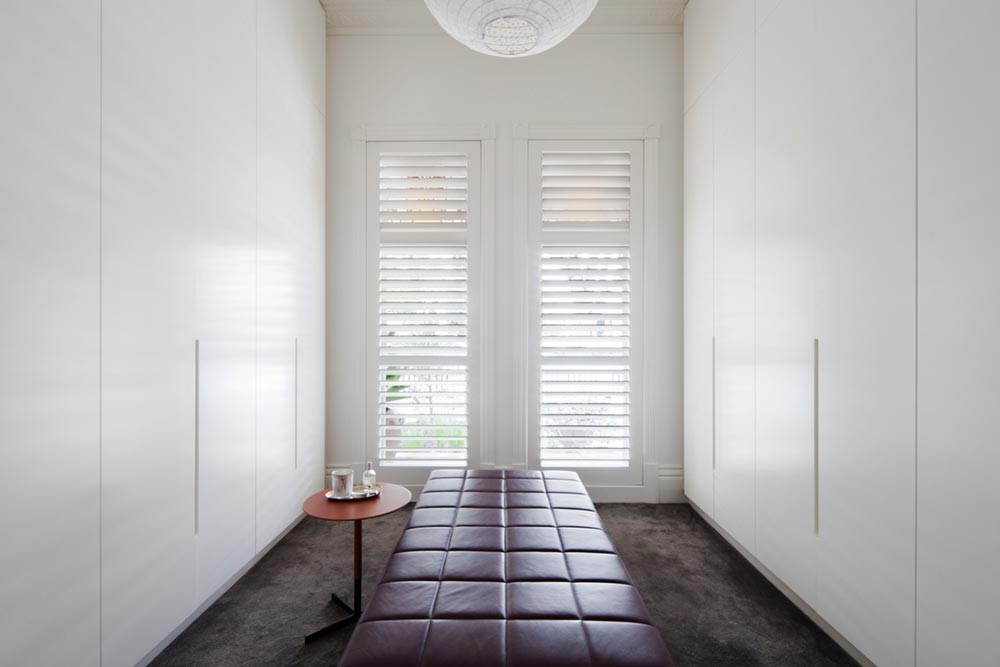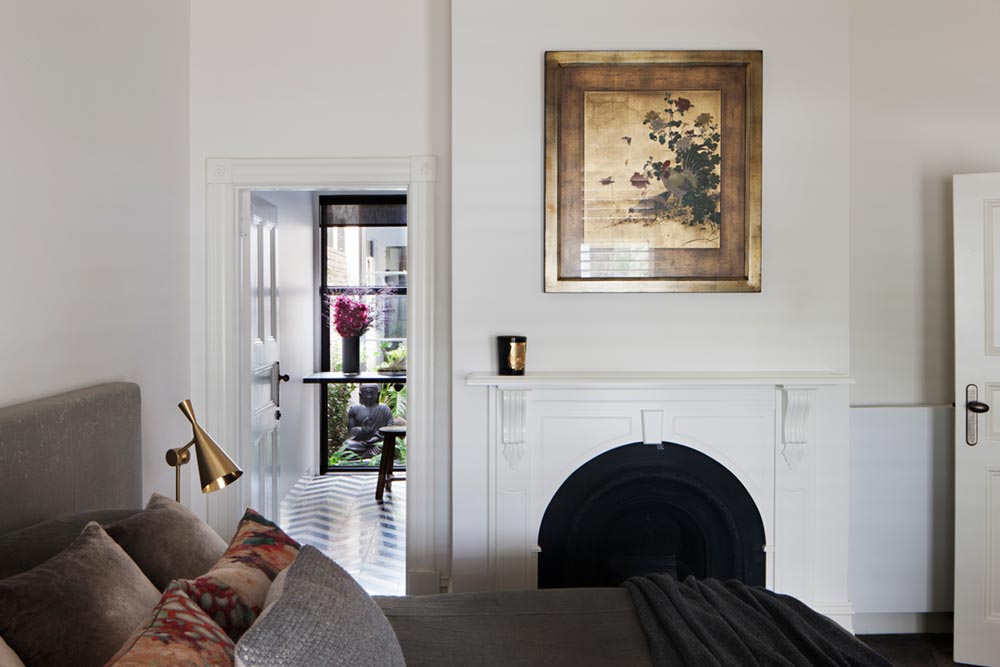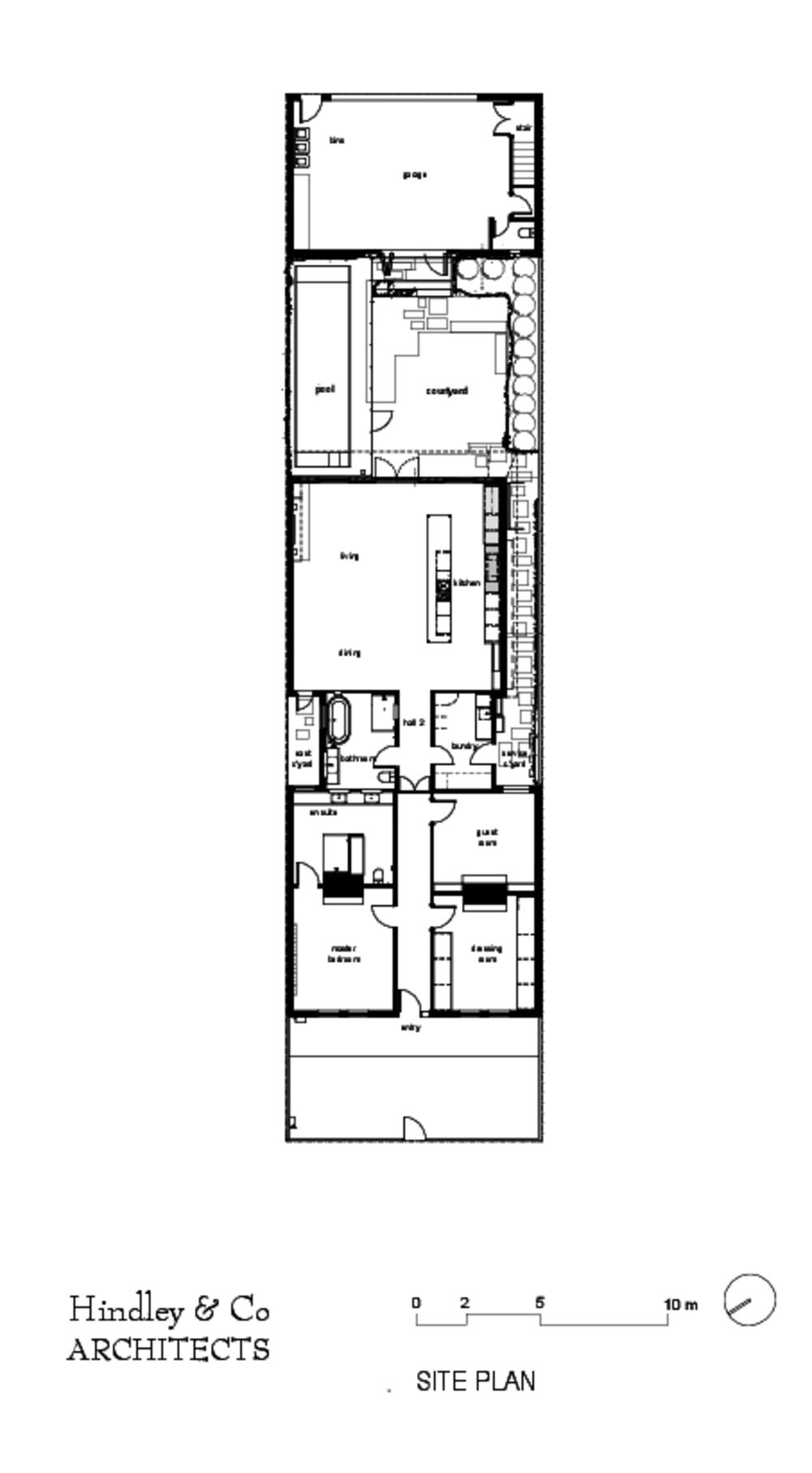 Architects: Hindley & Co
Photography: Shannon McGrath