At the center of this luxury home addition in a suburb of Sydney, AU, sits an old gum tree, representing perhaps the last bit of formal nostalgia on a site that is now occupied by a squeaky clean contemporary villa. The revision was helmed by b.e architecture, and uses this tree as a visual anchor to the past while taking the rest of the home screaming into the future of architectural design.
The home is presented as a collage of intersecting horizontal planes, which organize interior program and help extend interior space out towards the views and landscape beyond. One of these horizontal planes is a roof form that covers a wide swath of exterior deck space, punctured by the gum tree the designers labored so hard to preserve. As a result of this preservation, the home's structure remains incredibly light, and is brought down to earth not by massive opaque shear walls but by a series of wood clad concrete piers.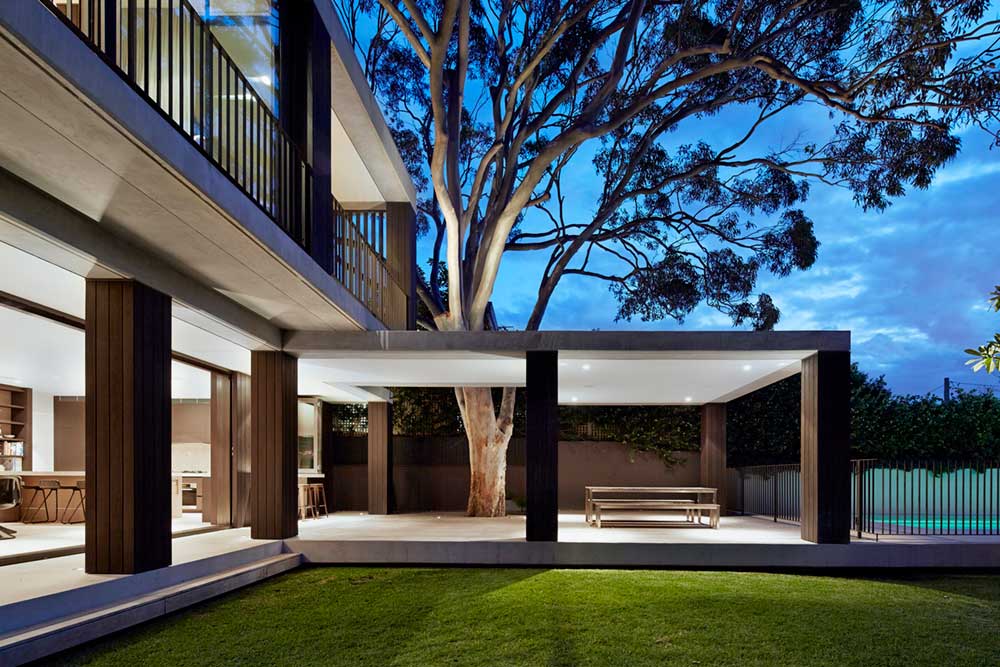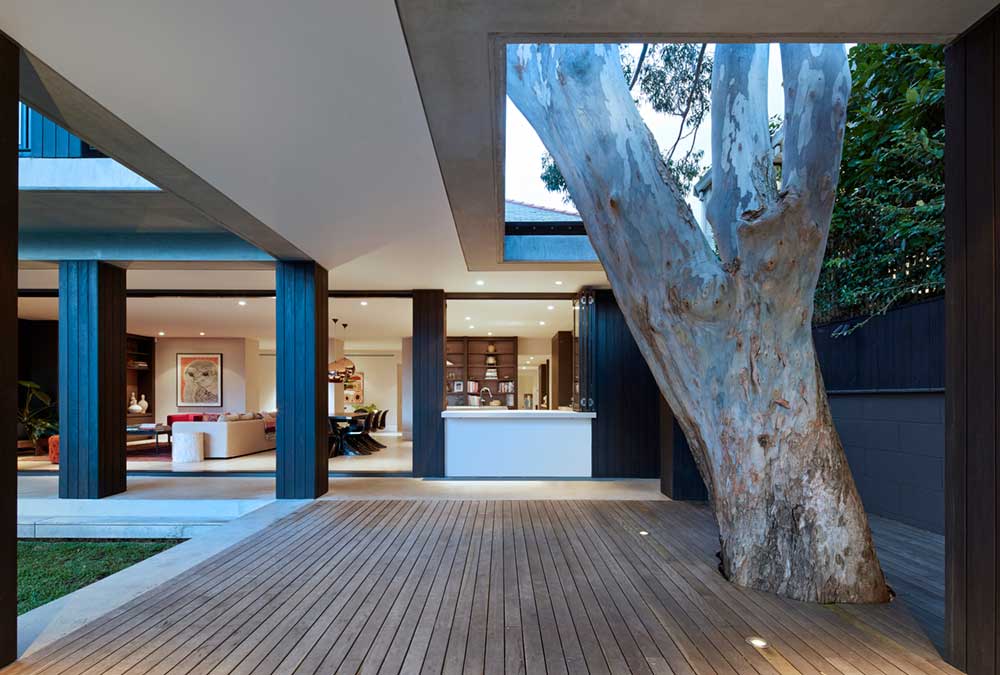 The home stands two stories tall, and has a uniform kind of elegance to it that permeates through every architectural detail. The material palette on the interior matches that of the exterior, utilizing mostly light colored neutral tones and natural elements of stone and wood. Each interior space is almost entirely exposed to the outside, relying on trees and large bushes to provide natural privacy while allowing for an abundance of natural light.
But for as glamorous and grandiose the home itself certainly is, the focus remains on the old gum tree – standing tall above the roof canopy as a steadfast reminder of what stood before. I'd refrain from calling this a remodel or an addition, as for all intents and purpose it is anything but. This is an architectural overhaul, and just about as new construction as new construction can get. But, amidst all that noise, the gum tree perseveres as a beacon of humility in an otherwise audacious contemporary incursion.
The design by b.e architects is a beautiful object set in an even more impressive place. There are very few things to find wrong with such a work, and it should be praised for taking such care to appreciate the natural splendor of a mature lemon-scented gum tree.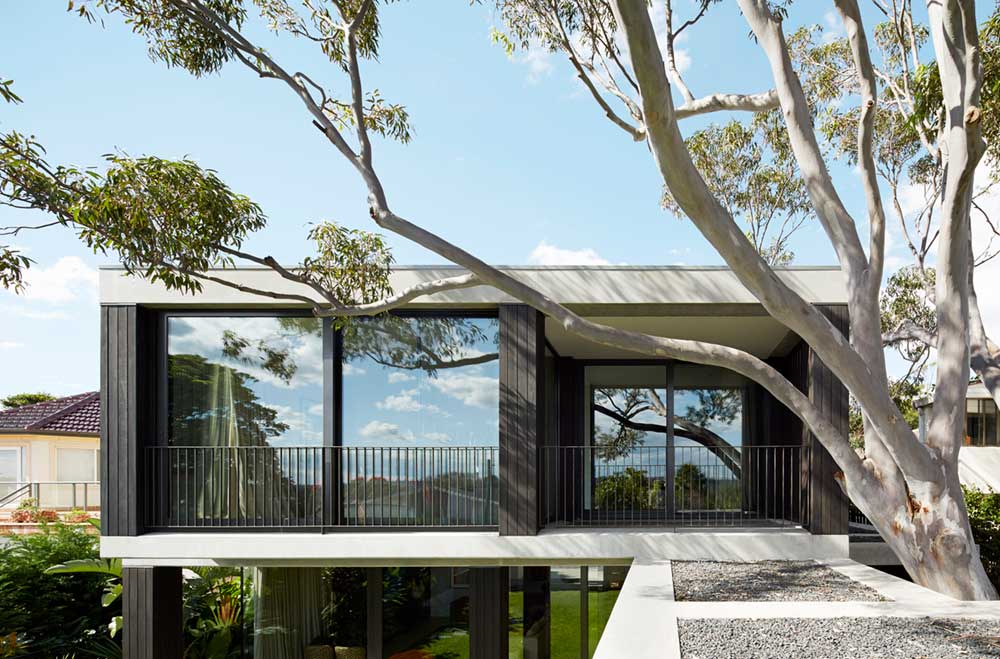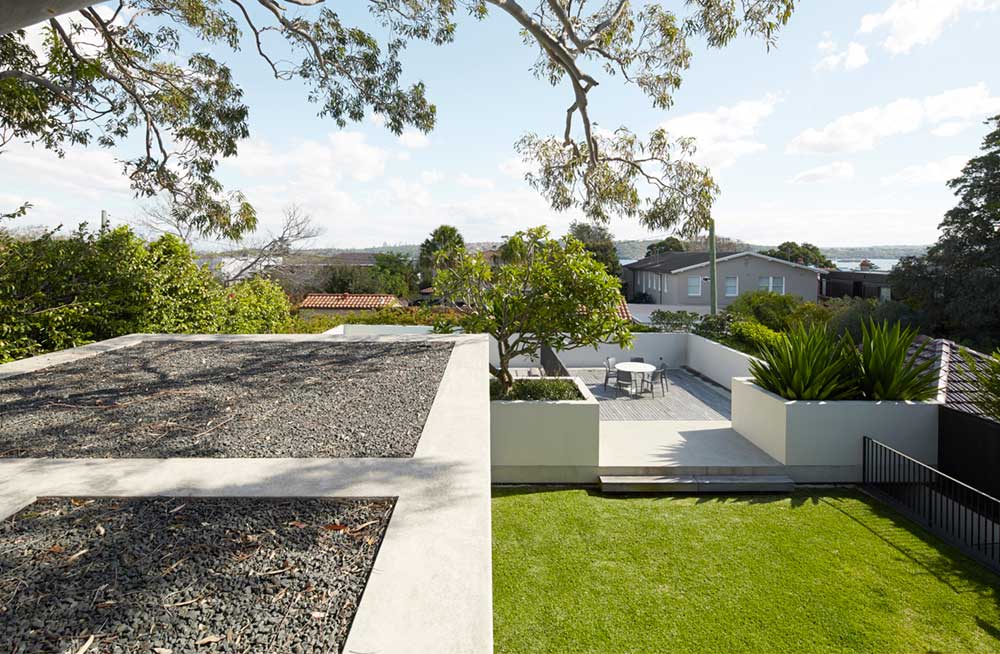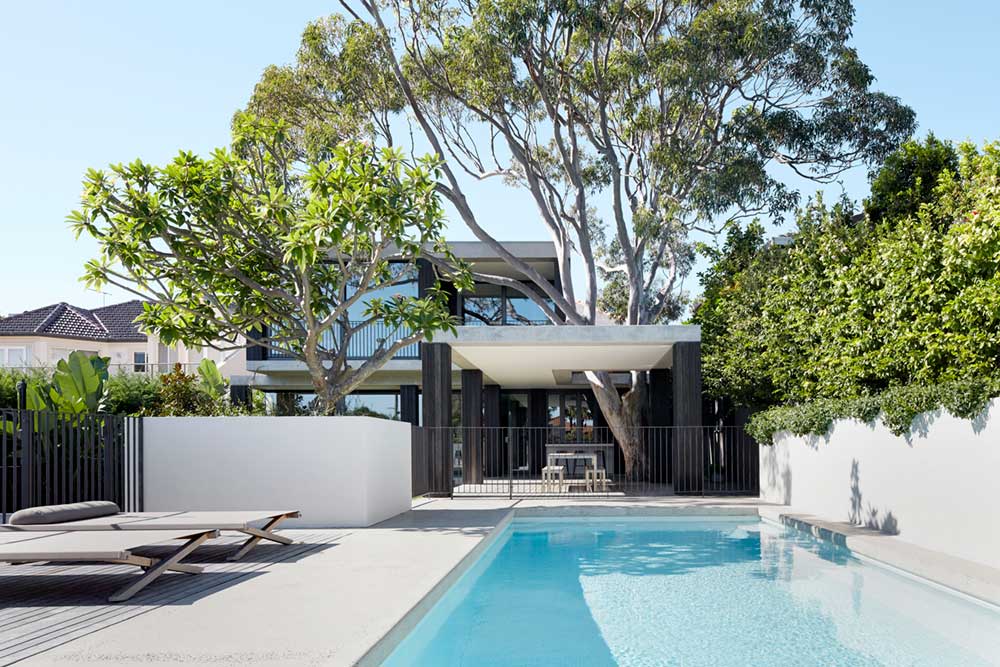 Architects: be architecture
Photography courtesy of be architecture