Night or day, Terrasse VF is a multi-functional space for all forms of activities; whether lounging, dining, meditating or entertaining, this spacious, 4 level back deck patio design provides all measures of merriment to the 1887 heritage home it is attached to within Montreal, Canada.
Landscape architect, Roxanne Miller, beautifully transformed this deck and won 'best residential patio and landscape design for a private residence' at the Grands Prix du Design awards in Quebec this year for such efforts – and rightfully so!
Adjoining the original home and the after-built detached garage, this terrace took these two separate spaces and combined them into a functional outdoor living area. And although combining varying heights between the house and garage could have seemed like a roadblock to this creation, it was actually used as a design feature, offering different levels in which to interact amidst the space.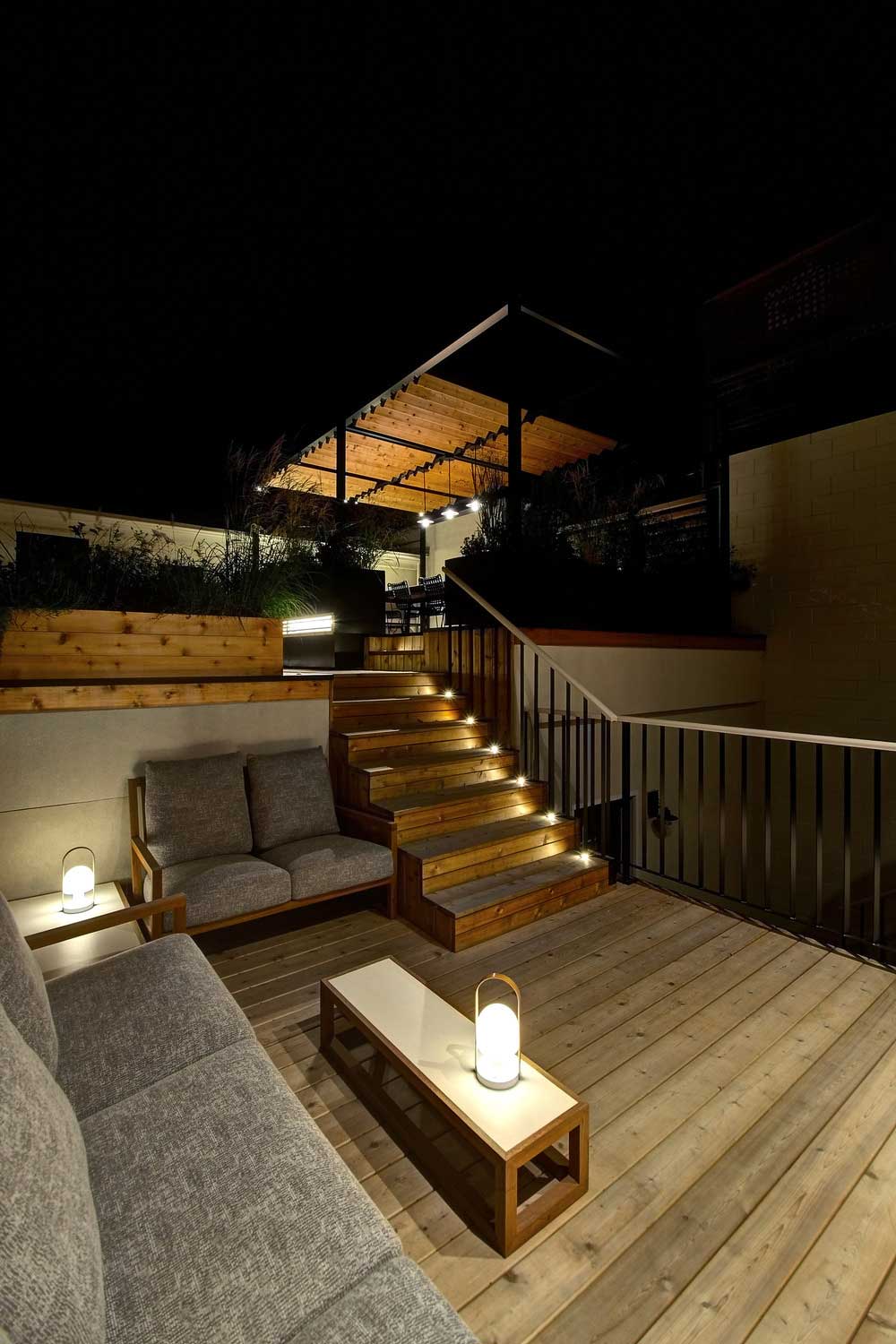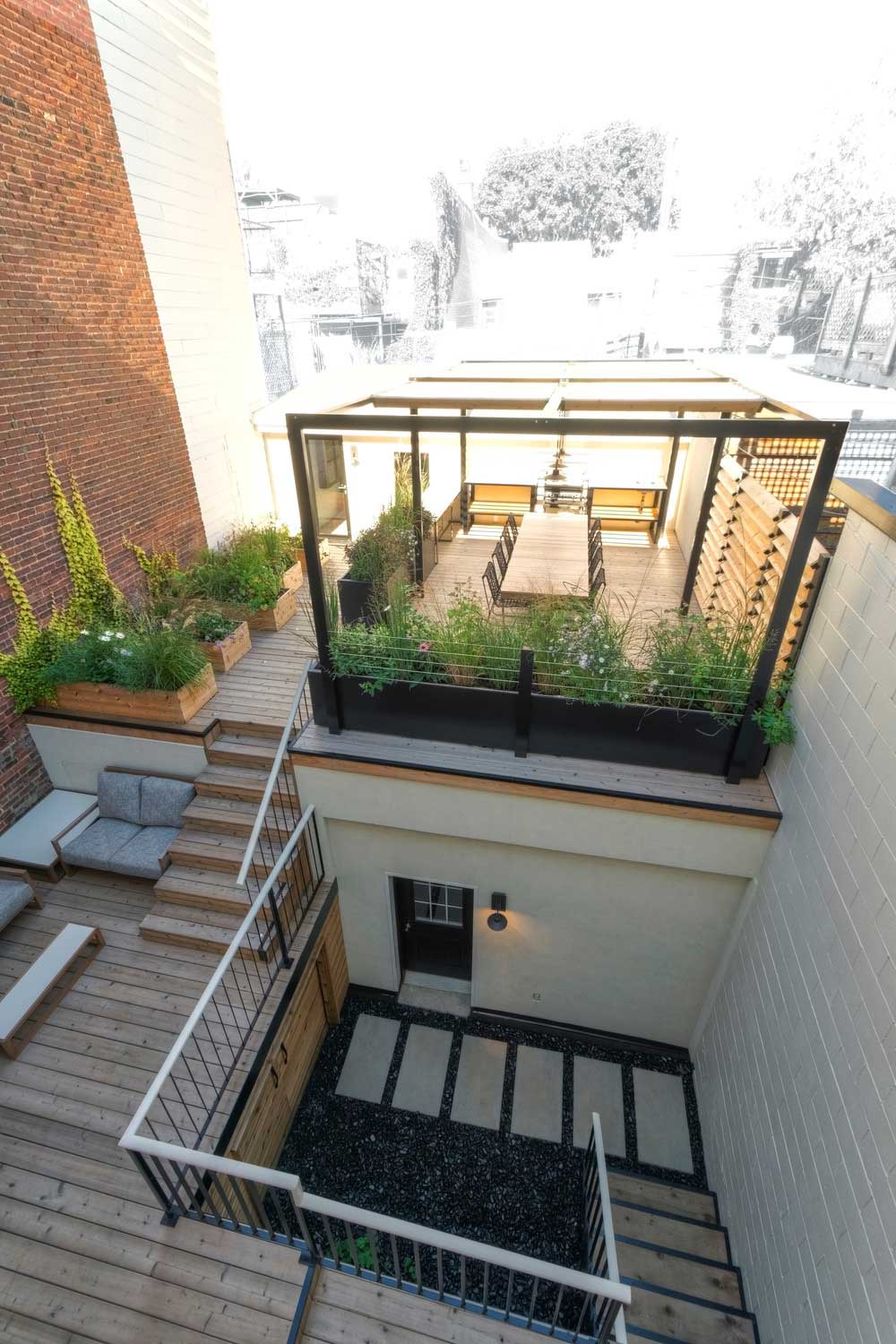 Fueled by a spacious dining area with a cedar wood and black metal trestle overhead, along with a table fashioned similarly, set with black waffle-style chairs and three lantern-esque lights hanging overhead, it is equal parts charming and elegant.
On an entirely different level sits a cozy lounge area, delivering grey tweed seating and simplistic comfort with an urban flair. While the green vegetation throughout brings a natural element, beautifully separating distinct spaces and creating privacy.
The evening tone is set with stairway lighting, amidst other soft light fixtures throughout – all coming together as the award winning space it is, and creating unity in more ways than one.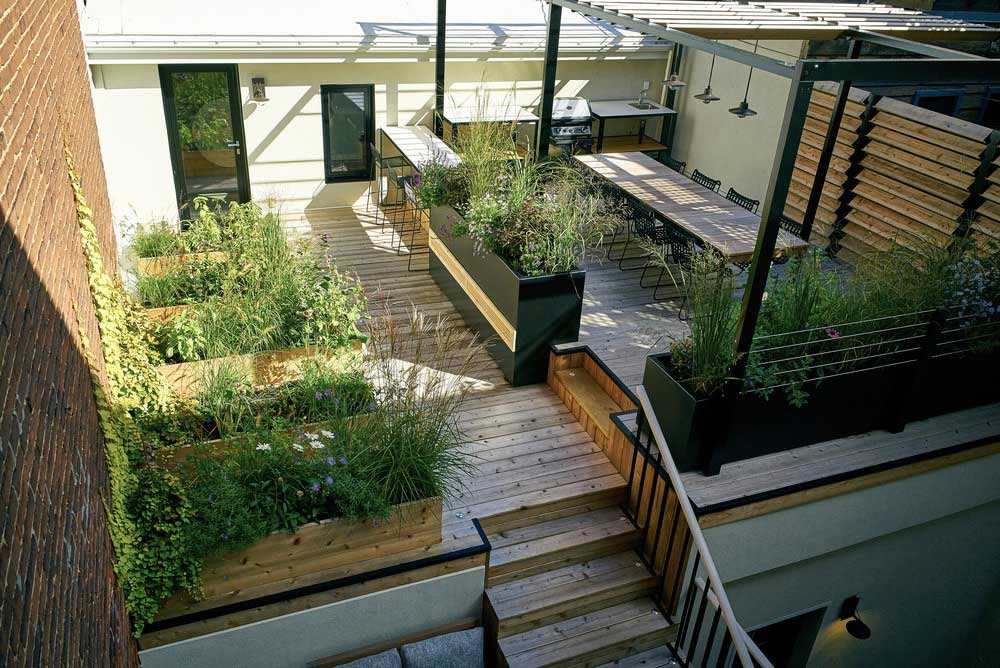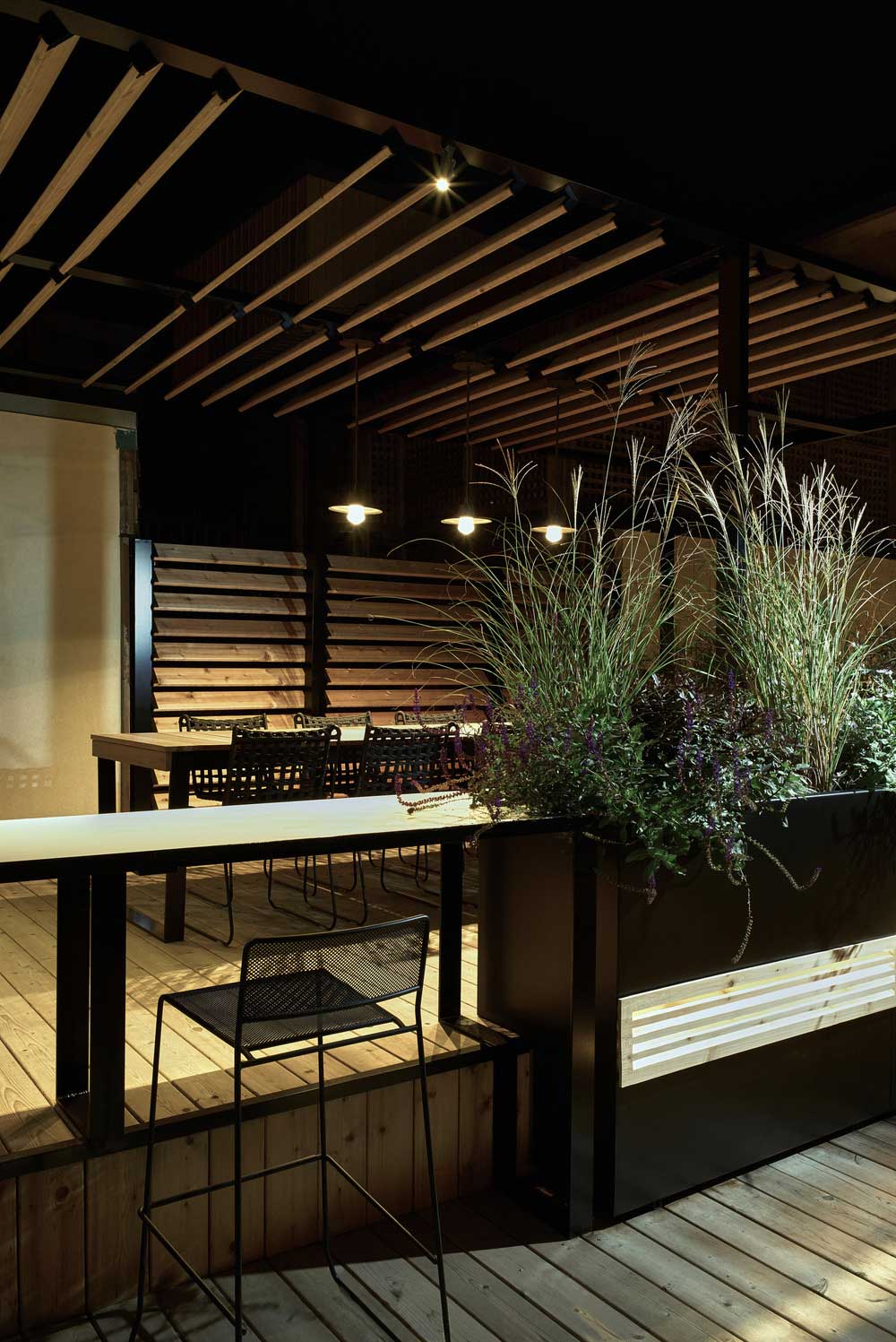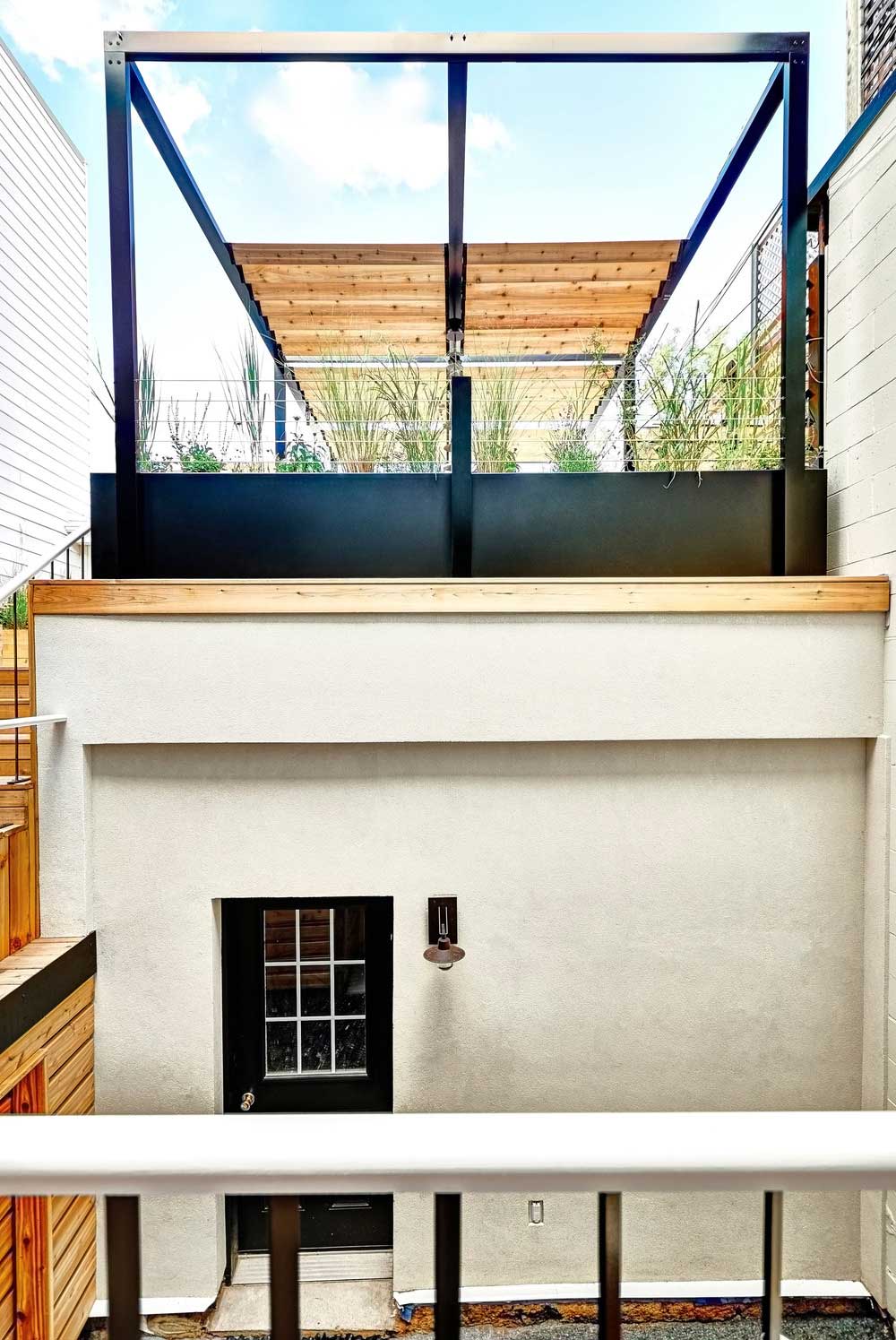 Designer: Martine Brisson
Photography: Pierre Béland