We can all likely admit that, at one time or another in our lives, we have always wanted an igloo – and the Gardenigloo has the ability to make that dream a reality! This durable dome is an excellent play zone for kids, a greenhouse or gazebo for adults, or a resting place in the shade for all to enjoy.
The Gardenigloo is a convertible wonder that is mobile, weatherproof, rust-resistant and 100% recyclable. Plus there is no need to wait until the snow falls to build your very own igloo; this model can be used all year round and is set up without tools in as little as two hours.
It offers optimal air flow and directional sunlight so that the temperature is always suitable no matter the weather conditions, and is distributed evenly at all points – keeping you comfortable season after season.
The Gardenigloo was created out of a love of nature, and looks like a whole lot of functional fun for anyone between the ages of 0 – 101!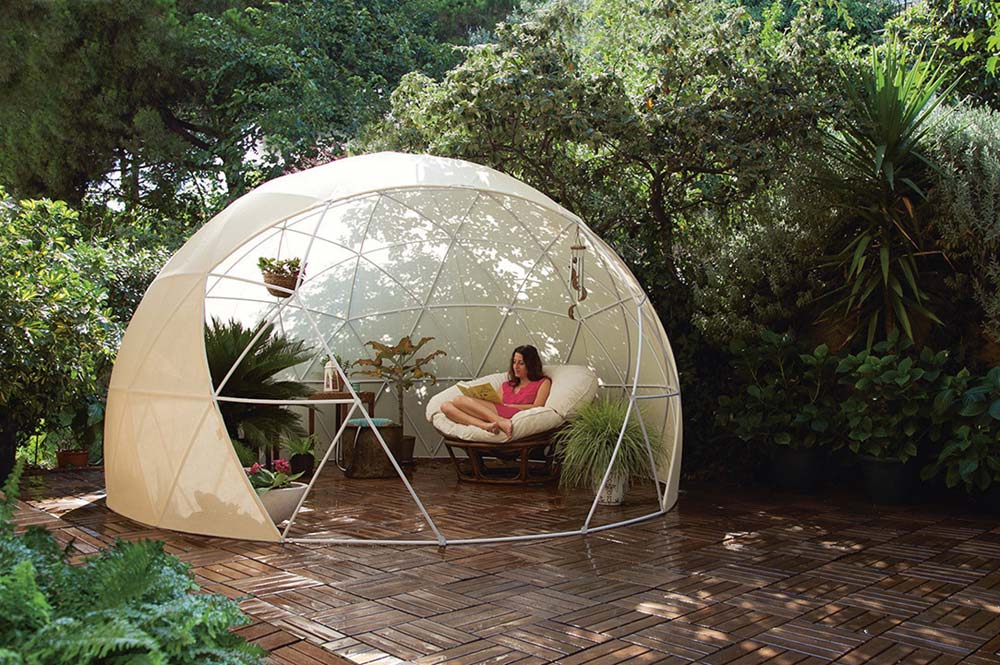 Design: Gardenigloo
Photography courtesy of Gardenigloo