The designers Marten & Gustav Cyren who created Tipi & Boo have a great philosophy- they create "furniture for tranquility". Furniture designed to be used in times when you are relaxing and enjoying yourself and those that you love. Tipi & Boo are fantastically designed outdoor pieces that truly encapsulate this motto. Tipi is a lamp made from teak wood that has an appealing tipi like shape, and Boo is a fire basket that can be used either for live fires or can be reversed and used as a lantern holder.
The Tipi lantern is made from teak ribbing and black lacquered steel. Similar to a traditional tipi, the base is broad and it slowly narrows towards the top of the lantern. This symmetrical shape gives it an appealing clean and modern look. The Tipi is available in two sizes- small and large. The dimensions of the small Tipi are height 74 cm x diameter 65 cm. The large Tipi is 95 cm high with a diameter of 80 cm.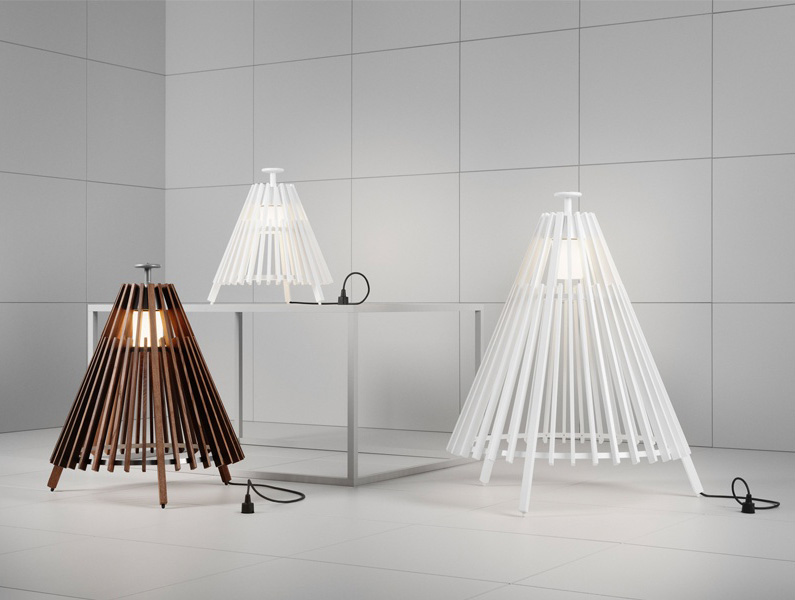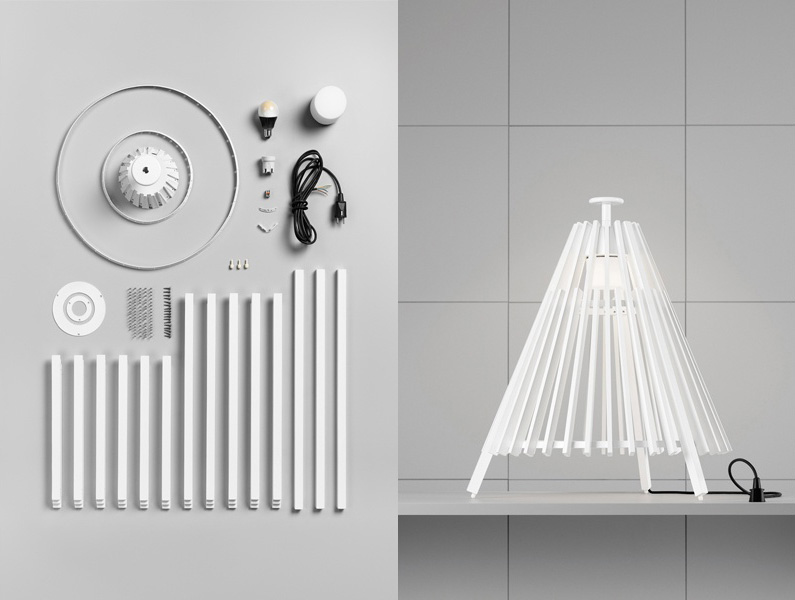 The Boo fire basket has a beautiful play of basic form, and while it has a very strict shape, the end result is very playful. The Boo is available in either steel or black lacquered steel and you can also order a metal tray to protect the decking. The dimensions of the Boo fire basket are width 50 cm x depth 50 cm x height 50 cm. The dimensions of the Boo metal plate are width: 60 cm x depth 60 cm.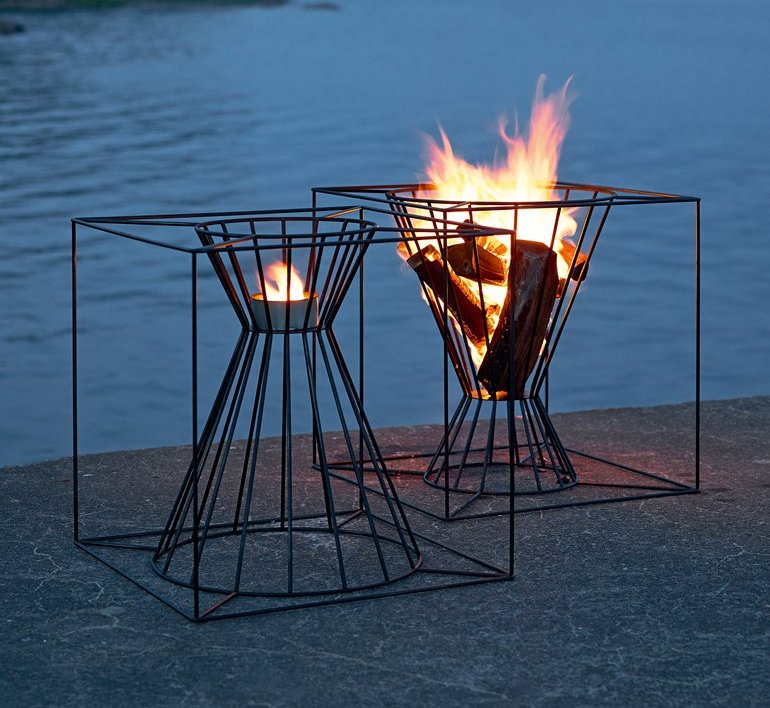 Design: Marten & Gustav Cyren
Photography courtesy of Atelje Lyktan and Skargaarden