The Gdynia Beach Chair is an absolutely brilliant reinterpretation of the traditional beach lounge chair. First and foremost it gives you plenty of protection from the sun with its long top canopy section. Second, it has a stylish minimalistic design that combines wood and cloth. The cloth can be arranged in several ways so you can have privacy if you want it. The Gdynia is very comfortable and lets you enjoy a perfect day at the beach or on your deck.
The Gdynia was created by Polish designer Jan Kochanski. Its exterior is covered in light grey cloth and the seat is made using very dark grey material. If you want privacy, the Gdynia lets you roll down material from either side of the chair. This way you can shut out the rest of the world and really enjoy some peace and quiet.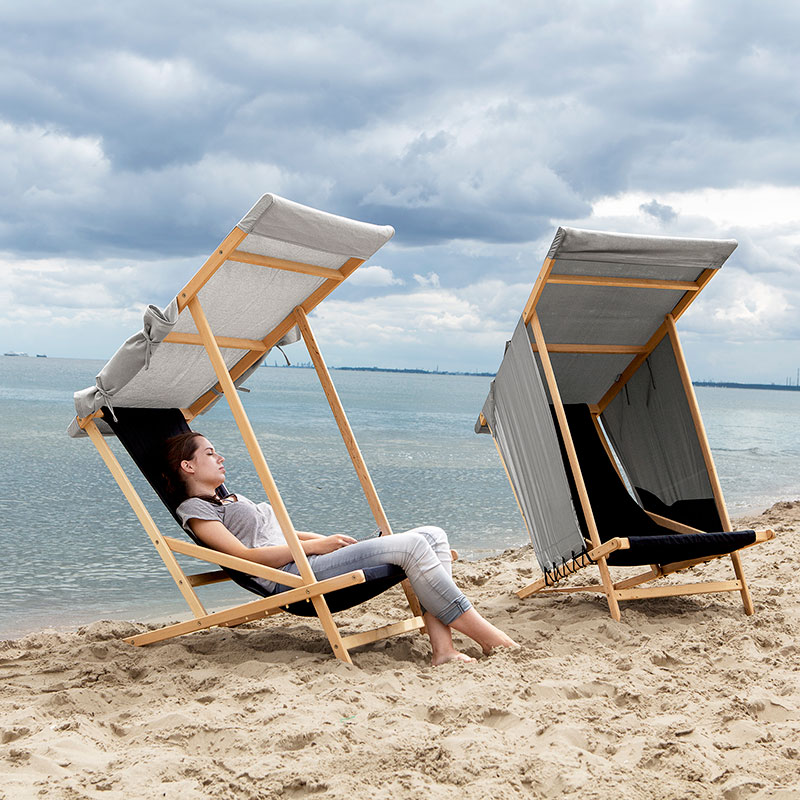 A key advantage of the Gdynia is the sun protection it provides. It gives you an all-in-one solution that combines a chair with a sun shield. You can adjust the cloth to the level of protection that you want but in general it can protect your face and entire body- a very important factor given today's strong UV rays.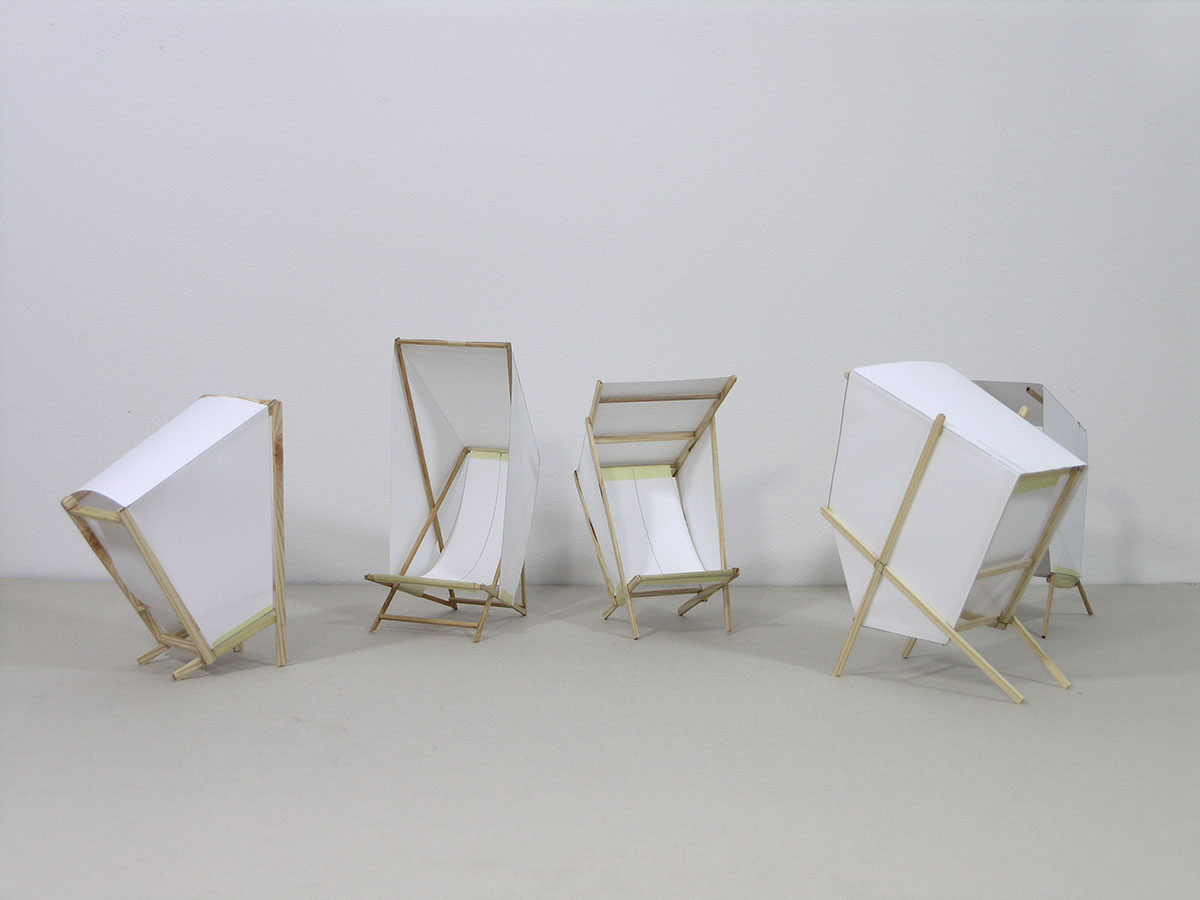 Design: Jan Kochanski
Photography courtesy of Jan Kochanski