I love gadgets that simplify life. The Portiko is a straight forward invention that makes sure you have all the power you need to operate your mobile phones, tablets and laptops. Designed by Bluelounge, the Portiko has two electrical outlets and two USB ports as well as a 6-foot extension cord. This means that you never have to go looking for additional electrical outlets and you can charge all of your "mobile office" wherever you are from a single socket!
The design of the Portiko is straight forward and for those who love to have something that is a bit different, you can also order it in blue (vs. the standard white).
The package includes a Portiko device and a magnetic adhesive plate that enables you to secure it on the wall and also wrap the cord around it so it is neat and tidy. The two electrical outlets have a 110 volt capacity and the USB ports are designed to charge iOS devices at full speed.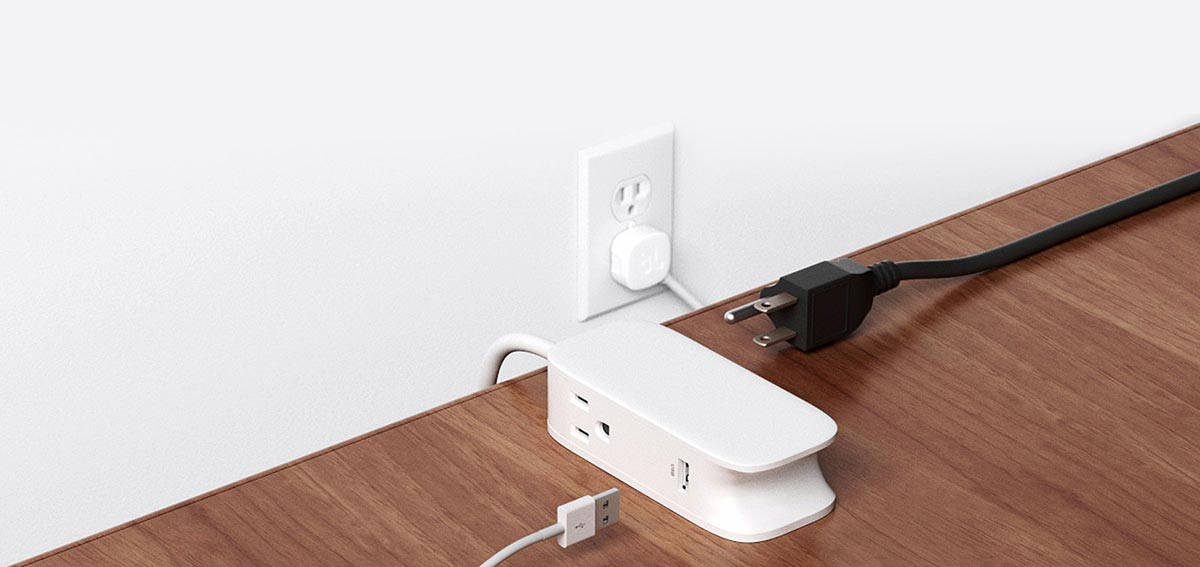 The Portiko's body is made of ABS fire retardant plastic and the plug is made of PVC fire retardant plastic. The Portiko has a 45 degree angled plug which lets you plug in the cord without blocking a free socket or having to rearrange plugs already in place. An important note: the Portiko is compatible with US sockets only.
Design: Bluelounge
Photography courtesy of Bluelounge