Let's face it, even the most hardcore outdoor adventurers today travel with equipment that needs recharging. From a smartphone to a digital camera to lighting, adventurers need to have their juice readily available. The PowerPill is an incredible solar powered battery that charges itself and can recharge all of your mobile gear. It was designed by Max Ashford as part of his degree in Sustainable Product Design at Falmouth University, Cornwall, UK. The PowerPill is robust, versatile and waterproof and has appealing pill like shape with black and orange accents.
The outer shell of the PowerPill is almost entirely photovoltaic (i.e. it uses visible light from the sun and converts it into voltage using electromagnetic radiation) using a unique technology called Sphelar. The electricity generated is stored on two internal high capacity battery cells which have a joint capacity of 10.600 MHA. The battery requires about 48 hours to fully charge, and when charge, it can charge an iPhone from flat to full 7 times. The PowerPill is also environmentally friendly and at the end of its life, all of its ingredients can be separated and recycled.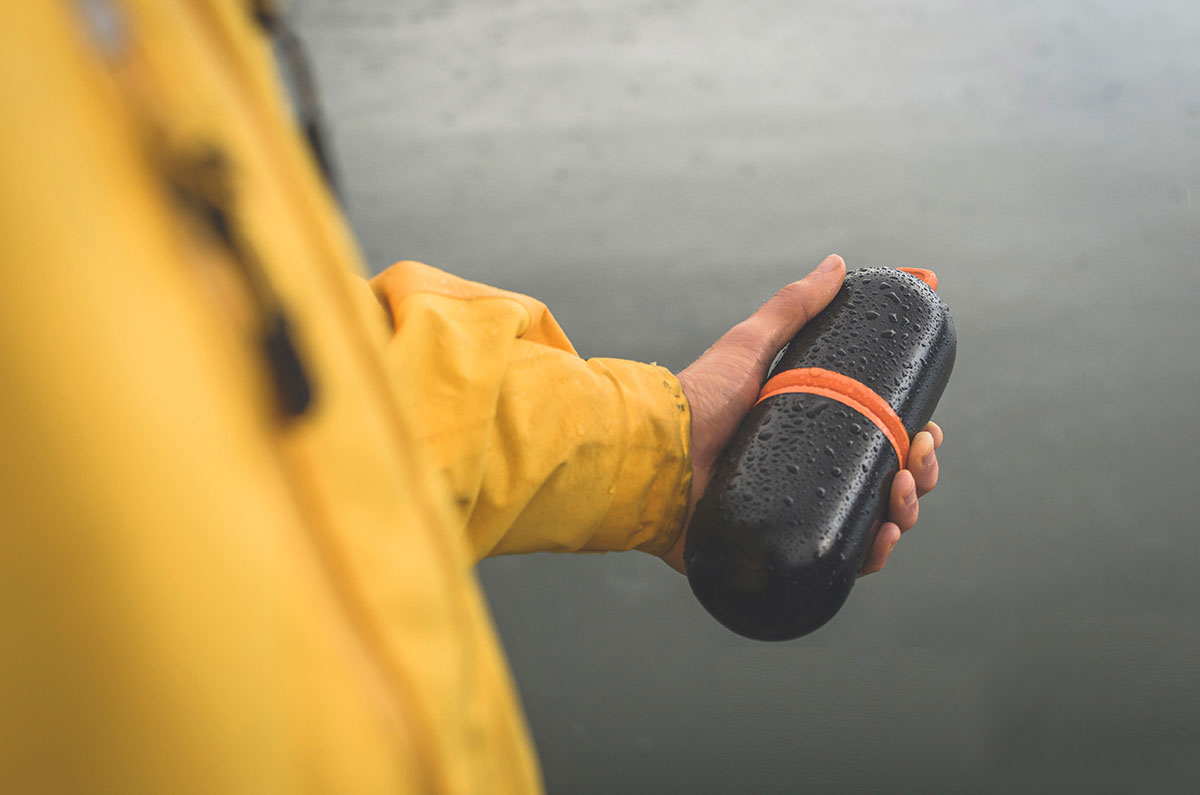 Purchasing a PowerPill is a socially responsible choice as profits go towards funding a charity called ShelterBox, which provides emergency shelter and vital supplies to support communities around the world overwhelmed by disaster and humanitarian crisis.
Design: Max Ashford Design
Photography and Cinematography: Lewis Gillingham