Bringing the outdoors in is a popular choice in any work, live, and even play space today. Which is where the dome delivers nicely on the open-air covered concept, without holding back on design elements or comfort requirements within this glamping pod in rural France.
With the ability to sleep up to 4 adults and 2 kids, this Eco-friendly dwelling at Glisten Camping delivers paramount luxury with enough space for king-sized beds, fitted with traditional mattresses, and hanging cots for the kids – making slumber a specialized yet comfortable event for all.
Offering floor to ceiling symmetrical windowed sections in the main sleeping space, you seamlessly feel one with nature, while still being apart from the elements as you see fit.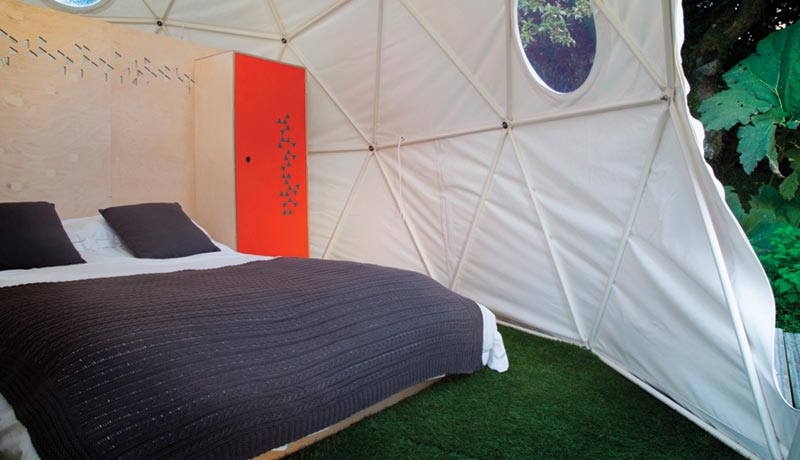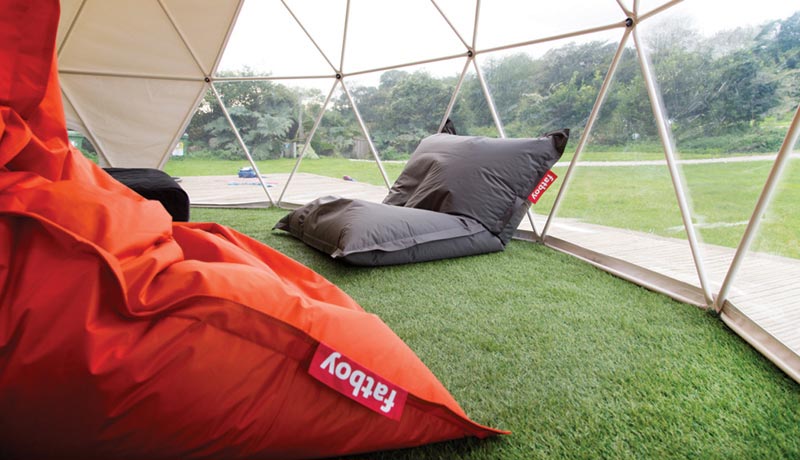 Within the luxury of this outdoor dwelling, there is no loss in functionality or worry of the usual household conveniences. With a covered kitchen fit with a Plancha gas cooker, even the most novice chef will be able to quickly prepare food a la rustic backdrop, enhanced by ample circular cut-out windows for optimal lighting.
If you have never set your sights on camping due to the arduous and seemingly uncomfortable idea of it all, glamping in this dome is nothing short of a luxury stay without the sterile walled-in hotel room feel.
With outdoor accommodations like these – nature never felt so good!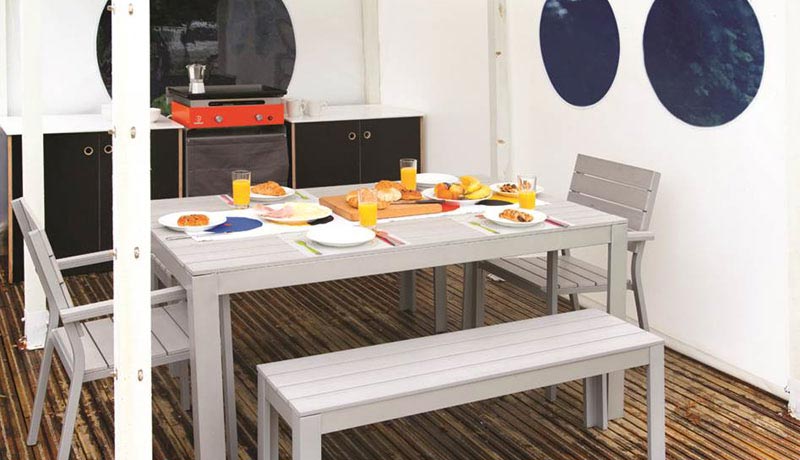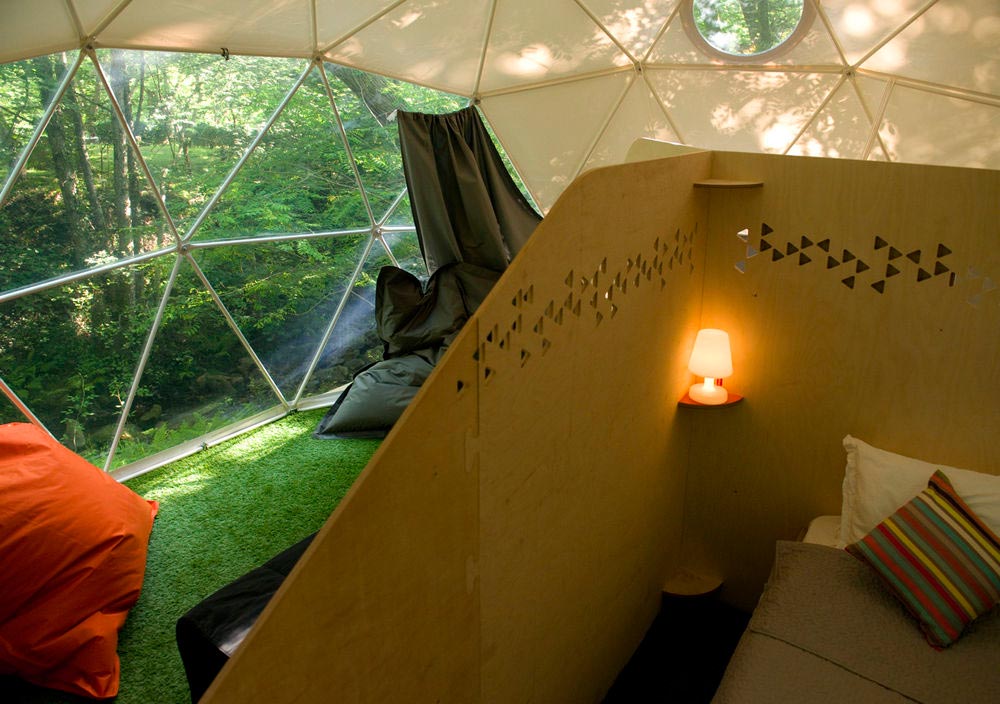 Photography courtesy of Glisten Camping