If fun had a middle name it would most assuredly be San Giorgio Mykonos. This boutique hotel is nothing short of spectacular thanks to Annabell Kutucu and Michael Schickinger who re-purposed this property into a 34-room seaside experience.
Inspired by the bohemian lifestyle circa 1960, the freestyle nature of this hotel is pulled together beautifully by the monochromatic whitewashed walls and furniture, along with the driftwood furnishings it is drenched in.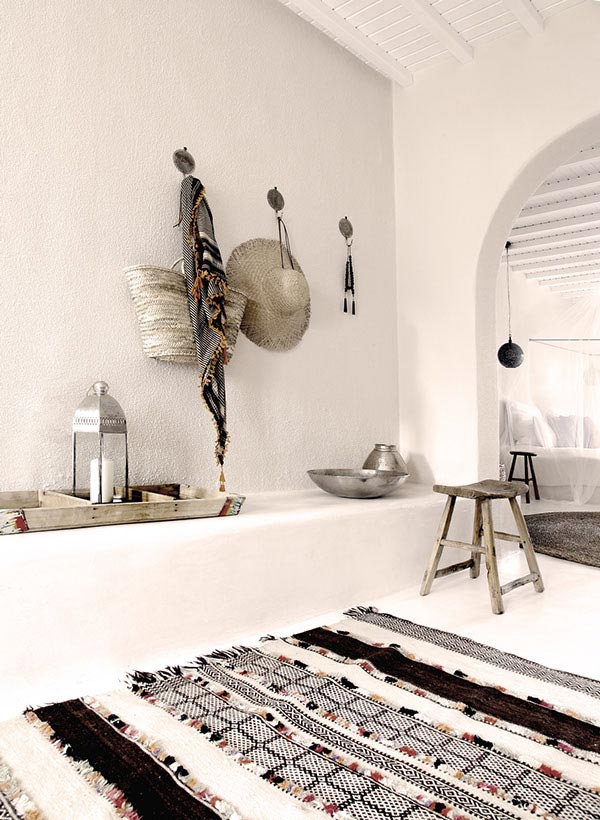 With swing basket seats welcoming guests in the foyer, one knows immediately that their stay at Mykonos will be one worth the memories and bragging rights alike. Yet San Giorgio is still a humble hotel, with equal parts history, heritage, culture and style …all while somehow unifying excitement and simplicity within its walls.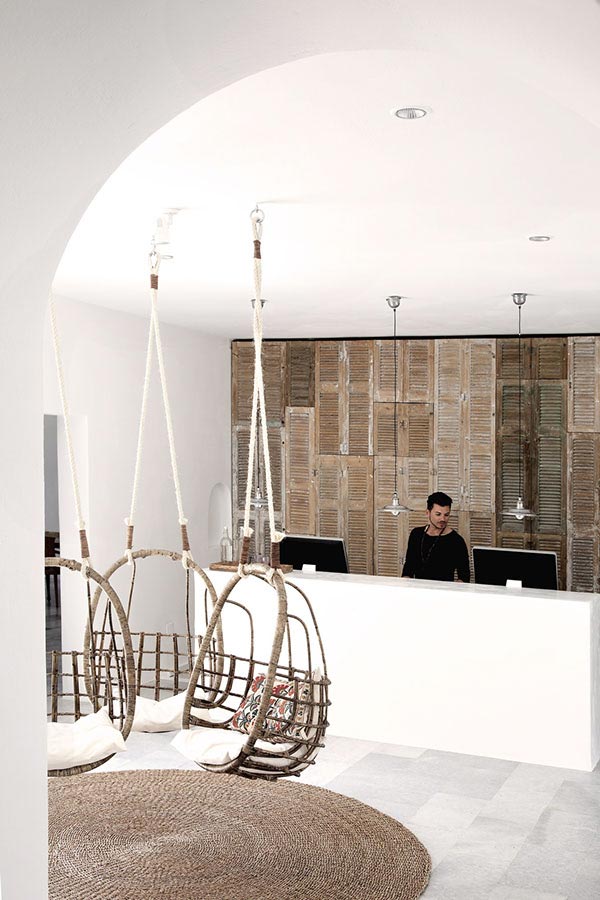 Keeping the accessories to a minimum, the warmth and depth of the space is largely due to its seaside positioning, and lets admit – the polished cement floors and "white picket fence" roof within the hotel rooms offer a whimsical organic feel you want to write poetry about.
I don't know about you, but my bags are packed. Destination? San Giorgio Mykonos of course!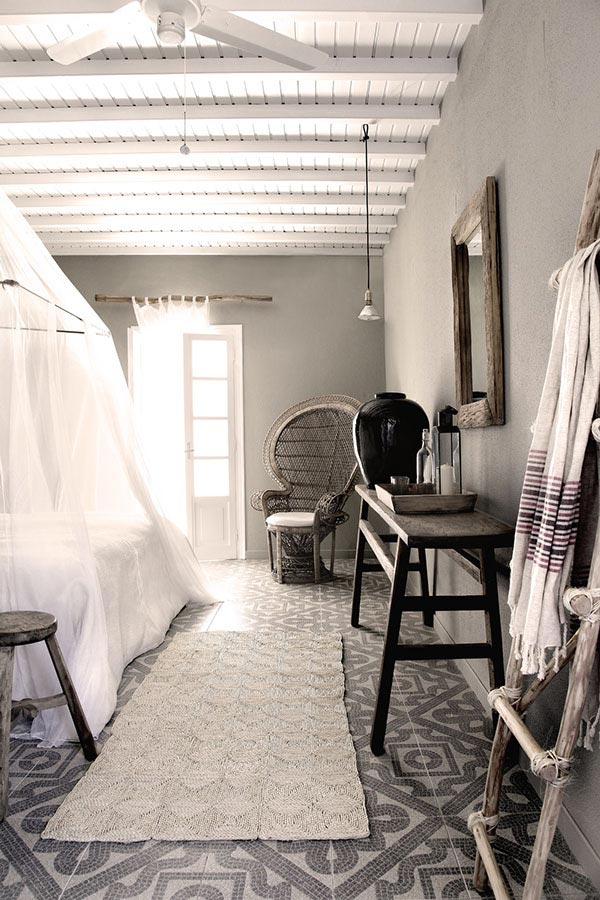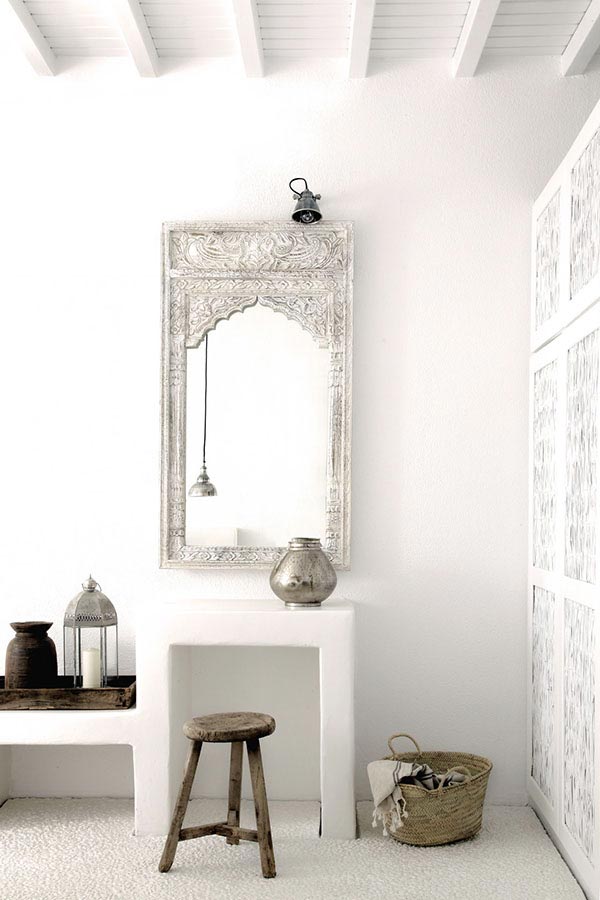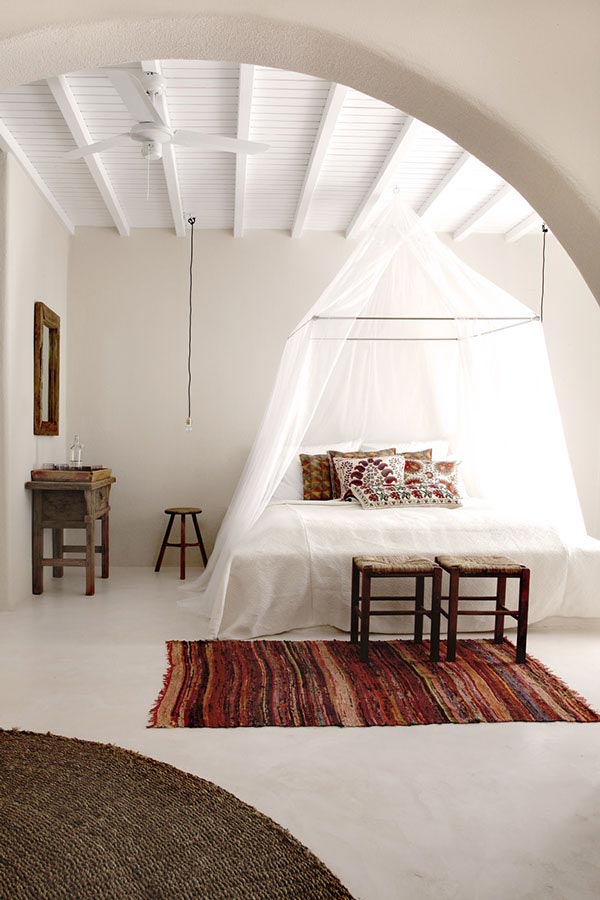 San Giorgio Mykonos
Re-Design / Styling & Experience Concept: Annabell Kutucu & Michael Schickinger
Photography courtesy of Annabell Kutucu