Is it a home? Is it a hotel? Is it a gym? Is it an office space? Zoku is actually all of the above! Zoku – Japanese for family, tribe or clan – offers a live/work space in Amsterdam for the nomad of the 21st century. This flexible home/office culmination is versatile enough for long stays without forgoing the feel of being "at home", while still harnessing the conveniences of a hotel, and the social setting of a bustling neighborhood.
With a foldaway bedroom, a retractable staircase and gymnastic rings hanging from the ceiling, Zoku can be as open, or as closed, or as active as one desires.
It gives you the versatility to make your space appear more like an office for an afternoon meeting, or open up to harness the feeling of a home for evening guests, while delivering the option for a little morning workout to balance out your day.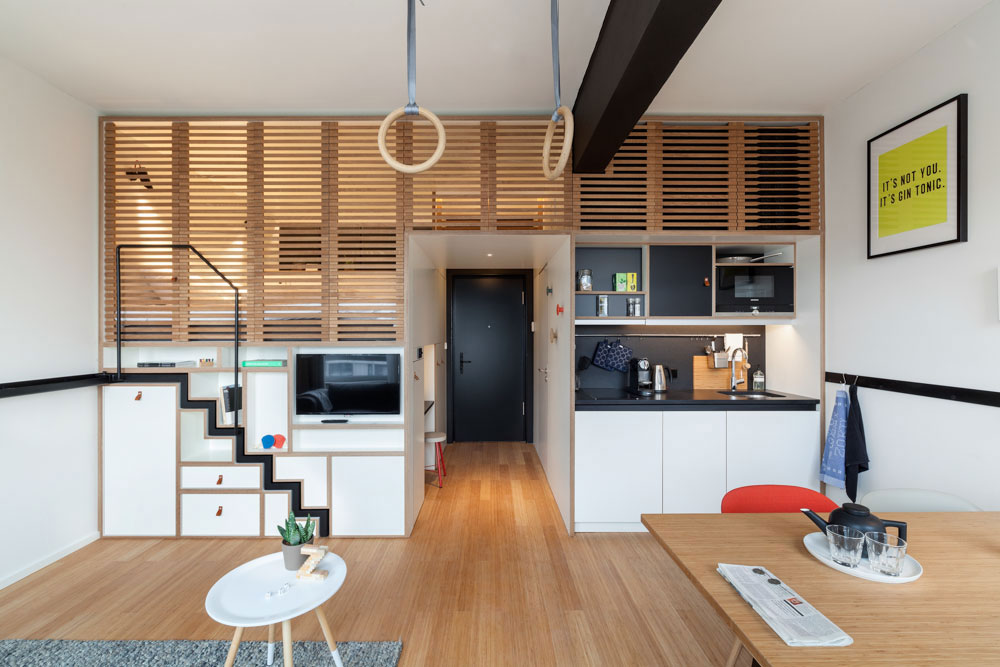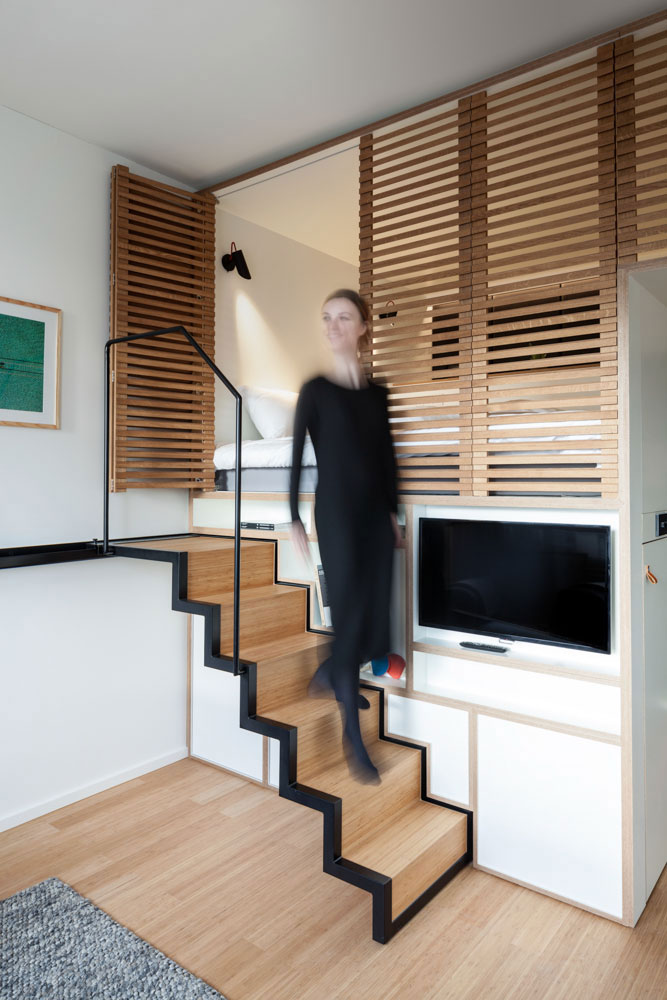 The first Zoku will be opening in the beautiful city of Amsterdam over the spring, and will be located along the Easter Canal District in the heart of the city. Whether driving to it's location on arterial Weesperstraat, riding your bike or taking public transit, the location is prime for accessibility, culture, entertainment, shopping, and/or bunkering down for a busy work week.
Who knew that business and pleasure could in fact mix?!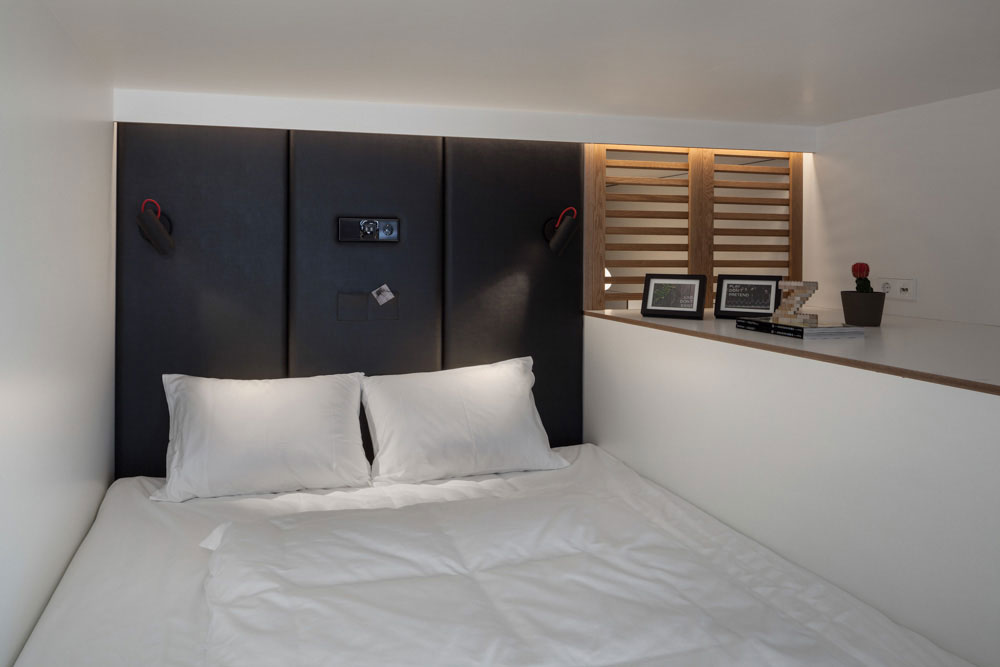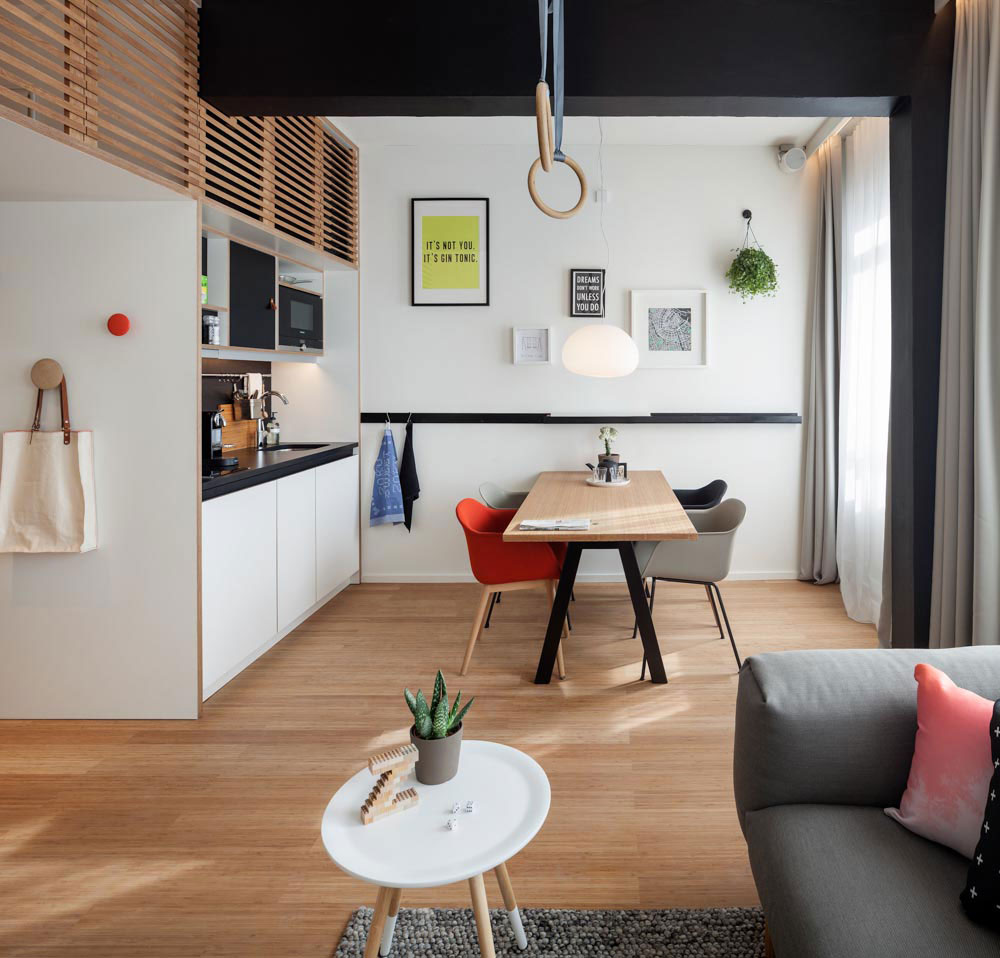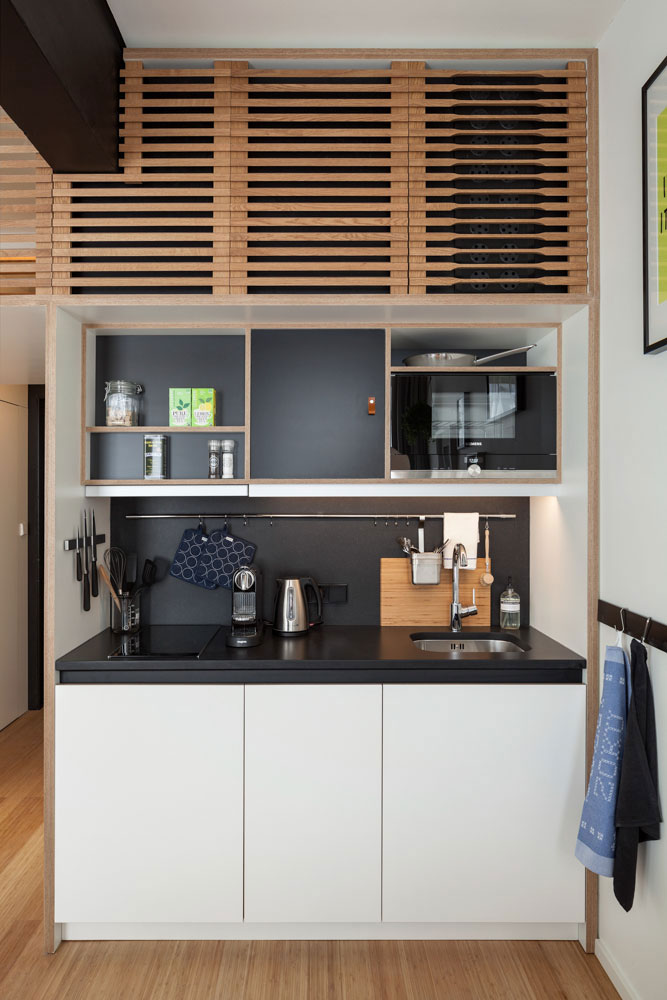 Photography courtesy of Zoku