A home so tiny it could fit on this page, yet an idea so large it bursts through architectural boundaries on its way to redefining what it means to live small. The prefab Minimod by MAPA Architects presents a new take on the small cabin . You won't find a lofted bed over a cramped kitchen or any sort of Jimmy rigged steel trailer here – only a careful crafted object of obsession where no detail was left undeveloped, and not a square inch wasted. Yes, anyone can build a tiny home. Almost no one can Minimod.
As most prefabricated homes the Minimod also comes on the back of a flatbed truck, but it isn't meant to rest on wheels. It's meant to be placed – ever so cautiously – in a final setting fit for the object itself.
The Minimod is a modular home made of rectangular cubes filled with functional space and style for days. Its shell only breaks for a few modest openings and an extended porch that provides an outdoor sanctuary for what might otherwise be tight quarters. It is a beautiful little box that can only be fully appreciated when experienced from the inside-out.
With plywood ceilings, walls and floors, it has a tiny kitchen and a tiny bedroom and a tiny yet bright bathroom that opens completely to the landscape it faces. There are no means of privacy because there is no need for it. The Minimod is the manifestation of architectural precision and craft coming together to present something truly unique.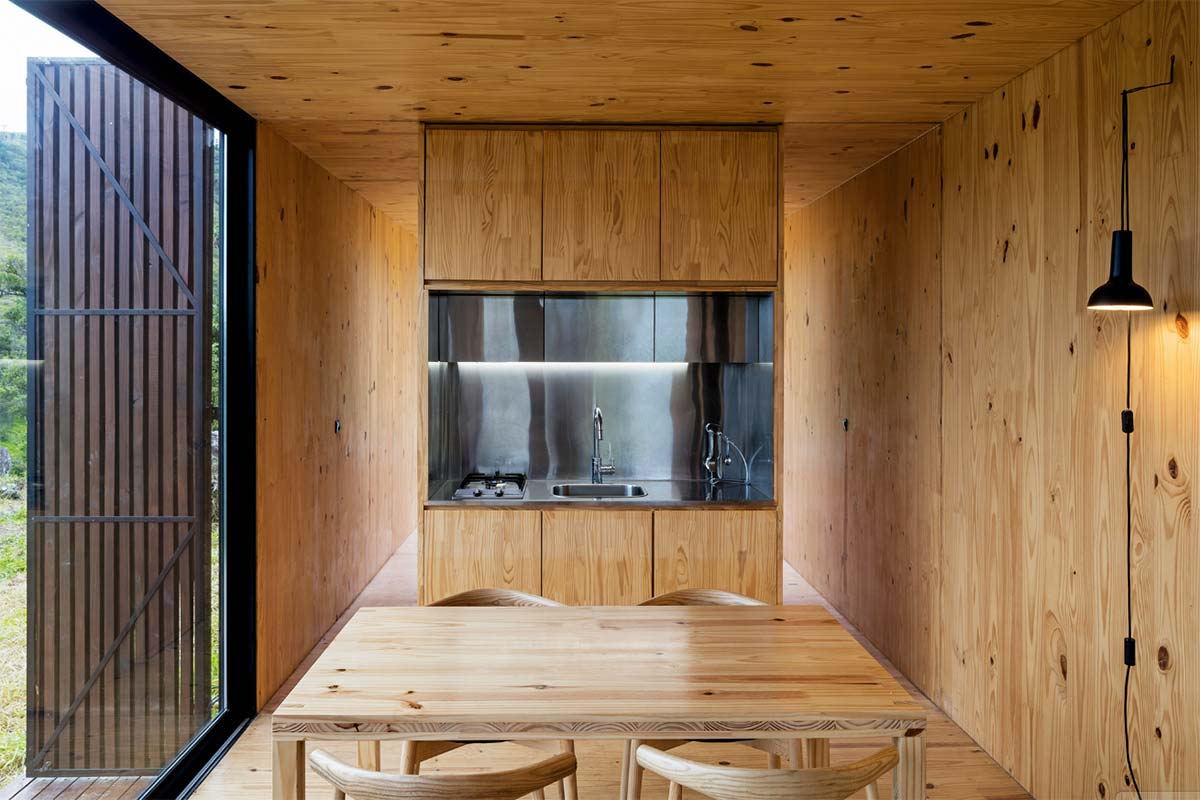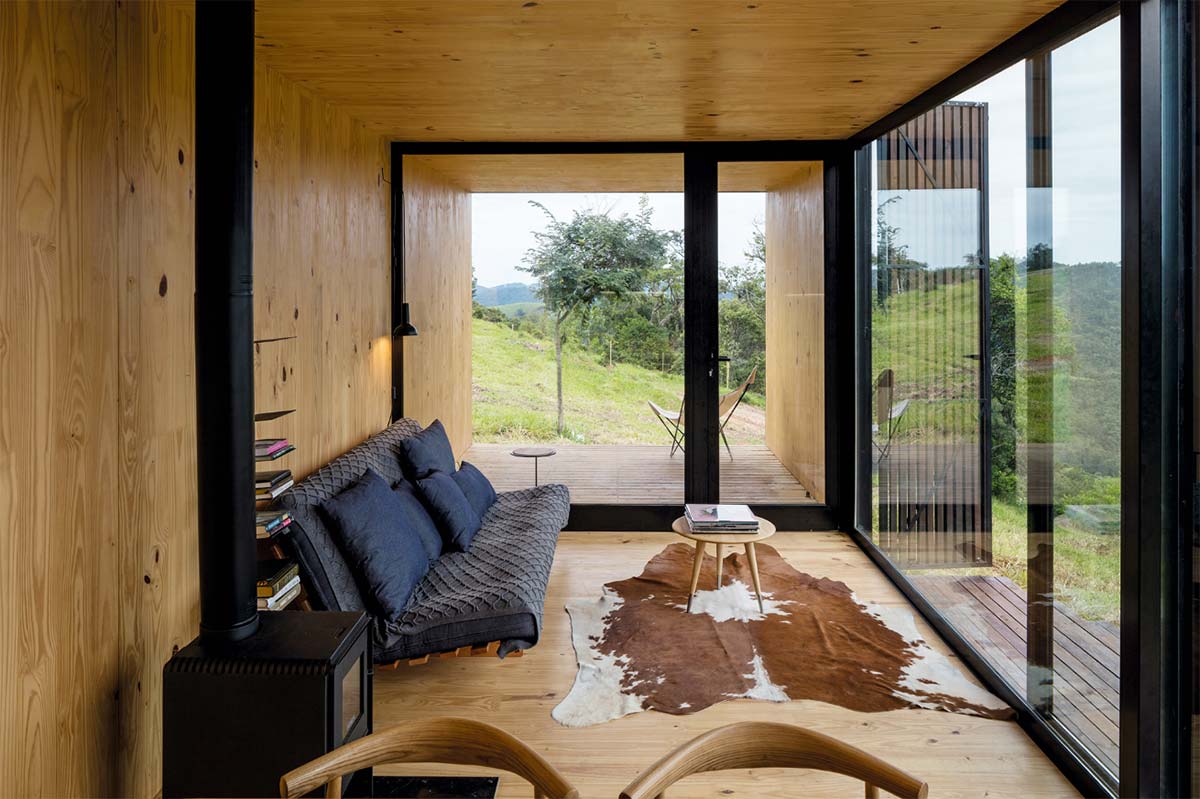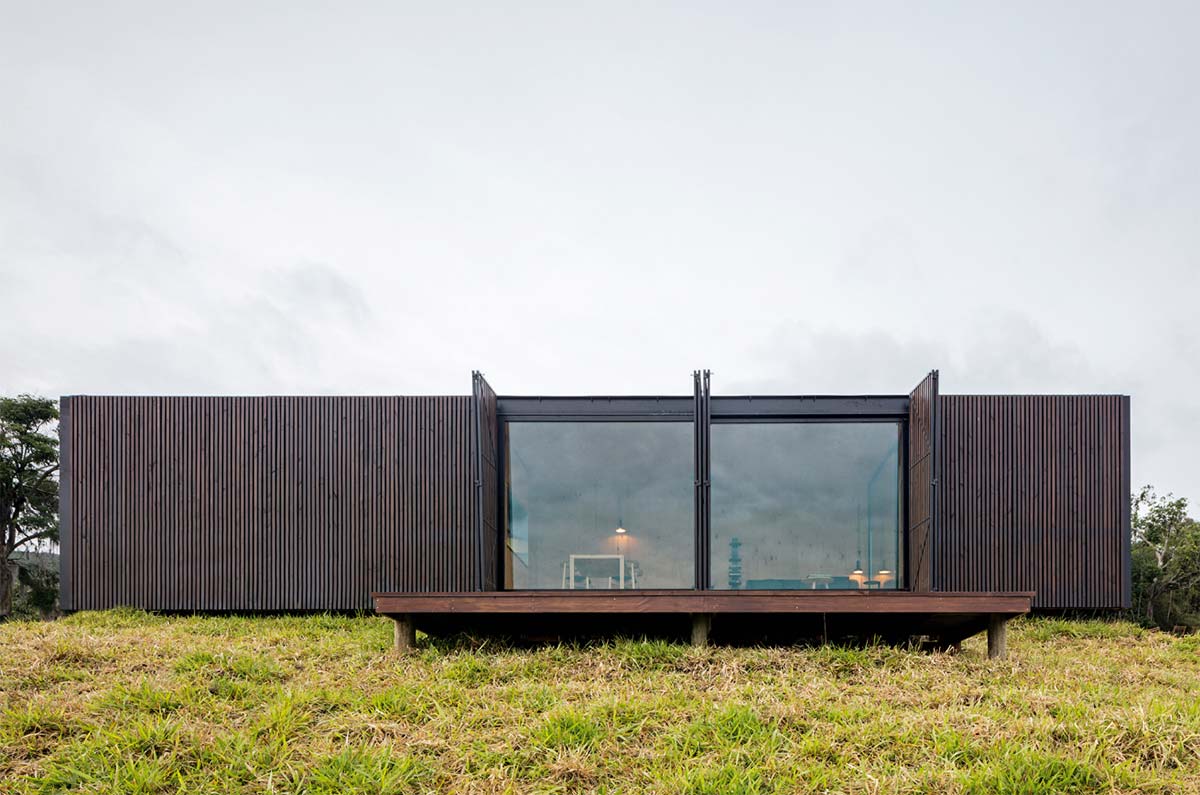 Architects: MAPA Architects
Photography: Leonardo Finotti ©photo@leonardofinotti.com, André Turazzi, Farm Catuçaba | E. Rengade