The saying goes: "think outside the box", but in the case of this prefab cabin, a lot of thought went into thinking INSIDE the box. This next-level small house is a getaway that provides the opportunity to become immersed in nature, without any need for a foundation to anchor it down to any given spot.
Comprised of laminate wood, it is strong enough to withstand any storm, insulated for warmth and cooling effects equally.
A beauty who embraces nature with functional features that include rainwater collection and solar panel energy capabilities, while having the ability to become one with nature as well – in the most literal sense. With walls that descend and windows that entirely open up; or the reverse truth, where one can close up shop and protect the cabin from any harsh environment or climate conditions it might happen upon.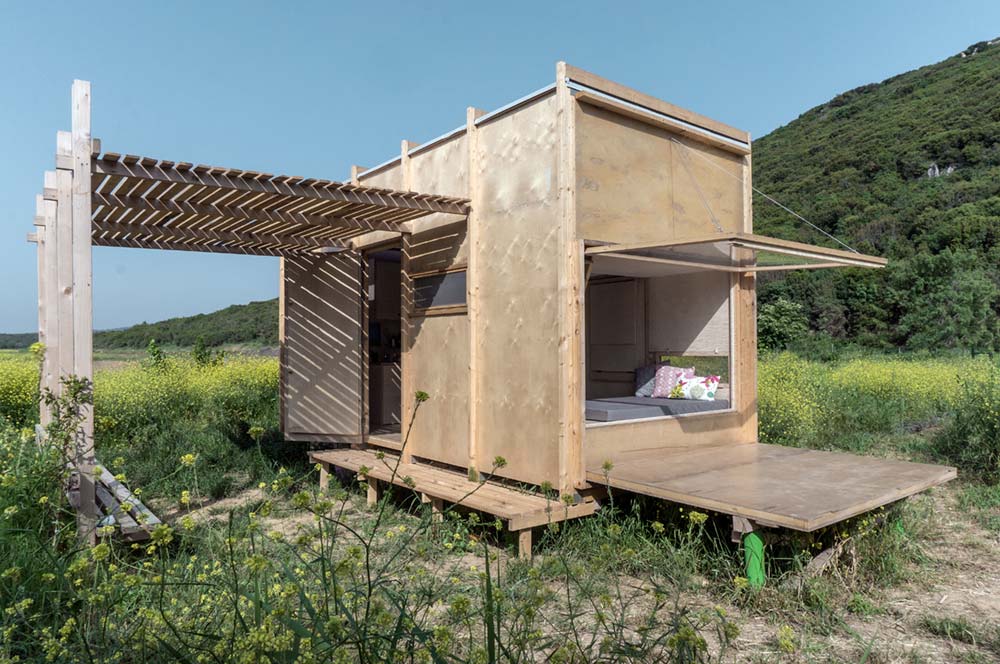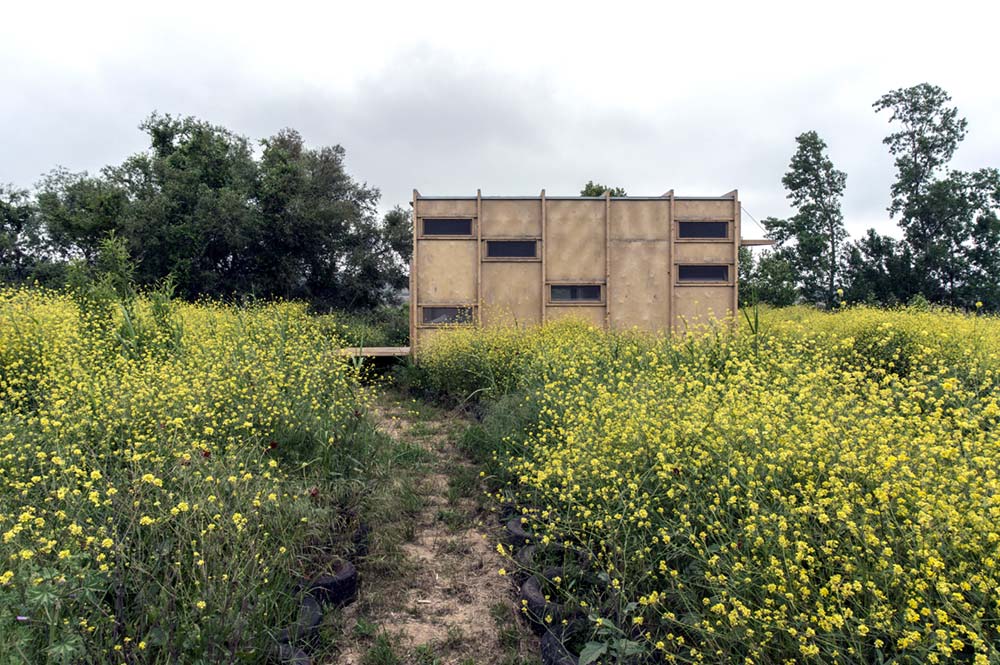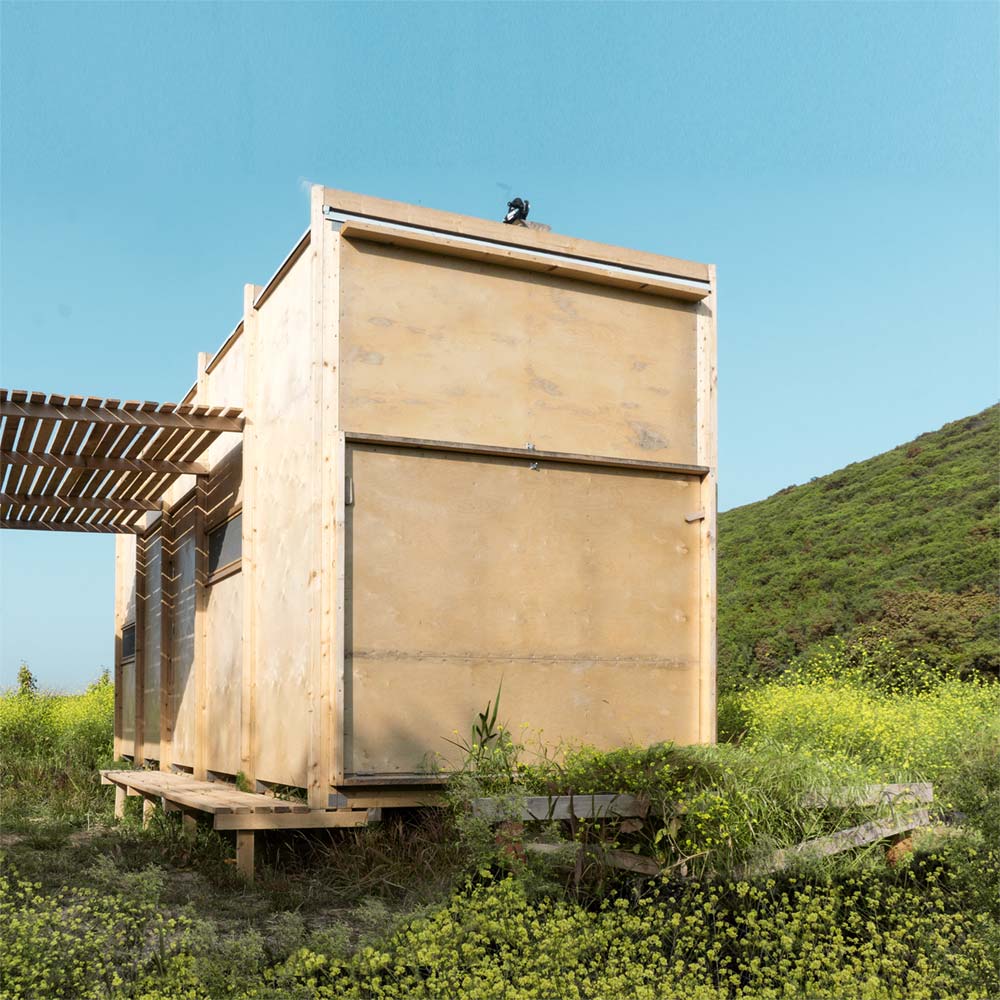 Located along the border of Greece and Turkey, this off-the-grid cabin delivers features such as the polycarbonate window that allows for a canopy during a rainy spring day, a plywood exterior that become a patio in which to entertain.
Normally exterior and interior features are the primary focus, but as it pertains to Cabin on the Border – it seemed that writing about its essence allowed for the images to be increasingly appreciated for what this space truly is.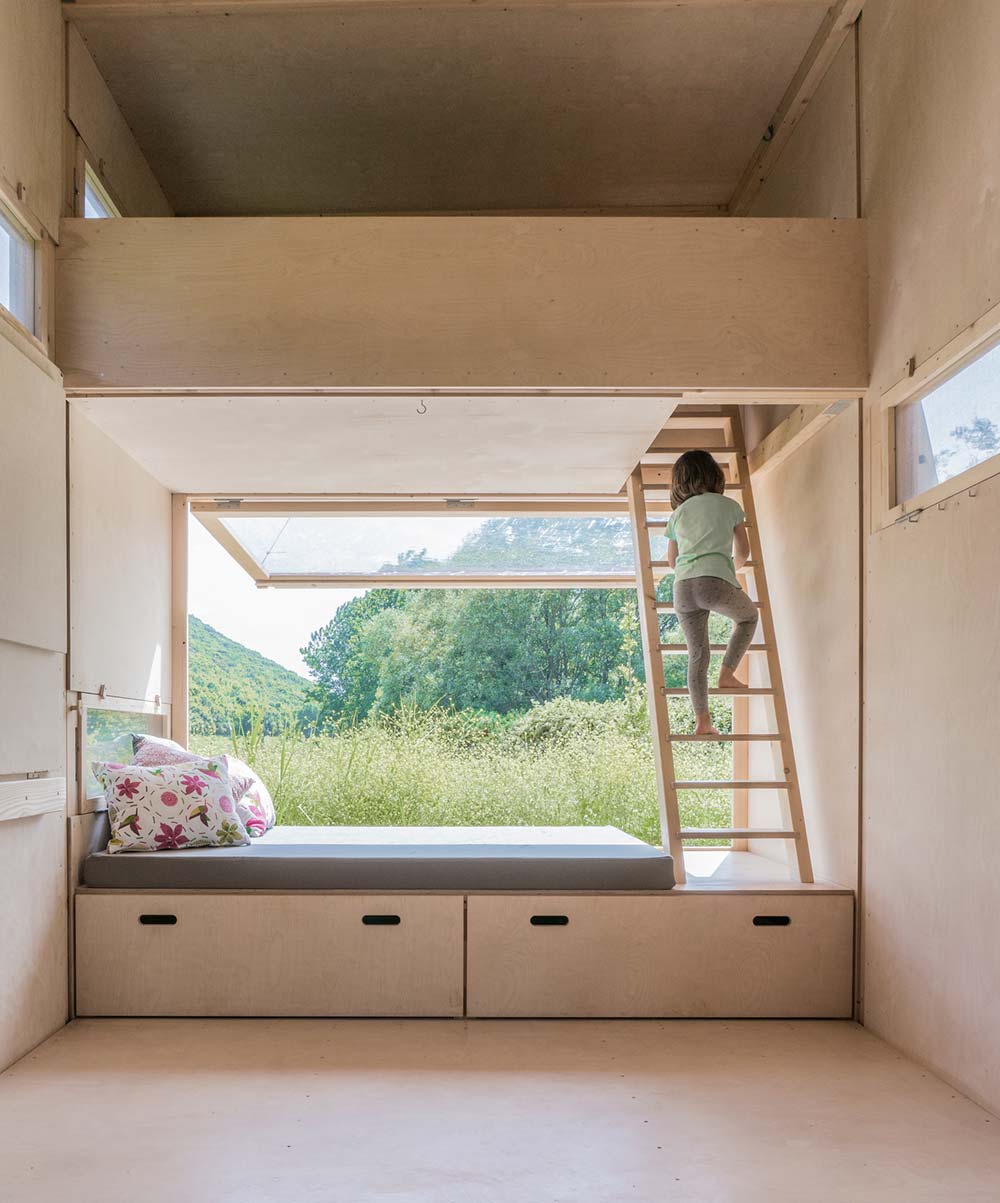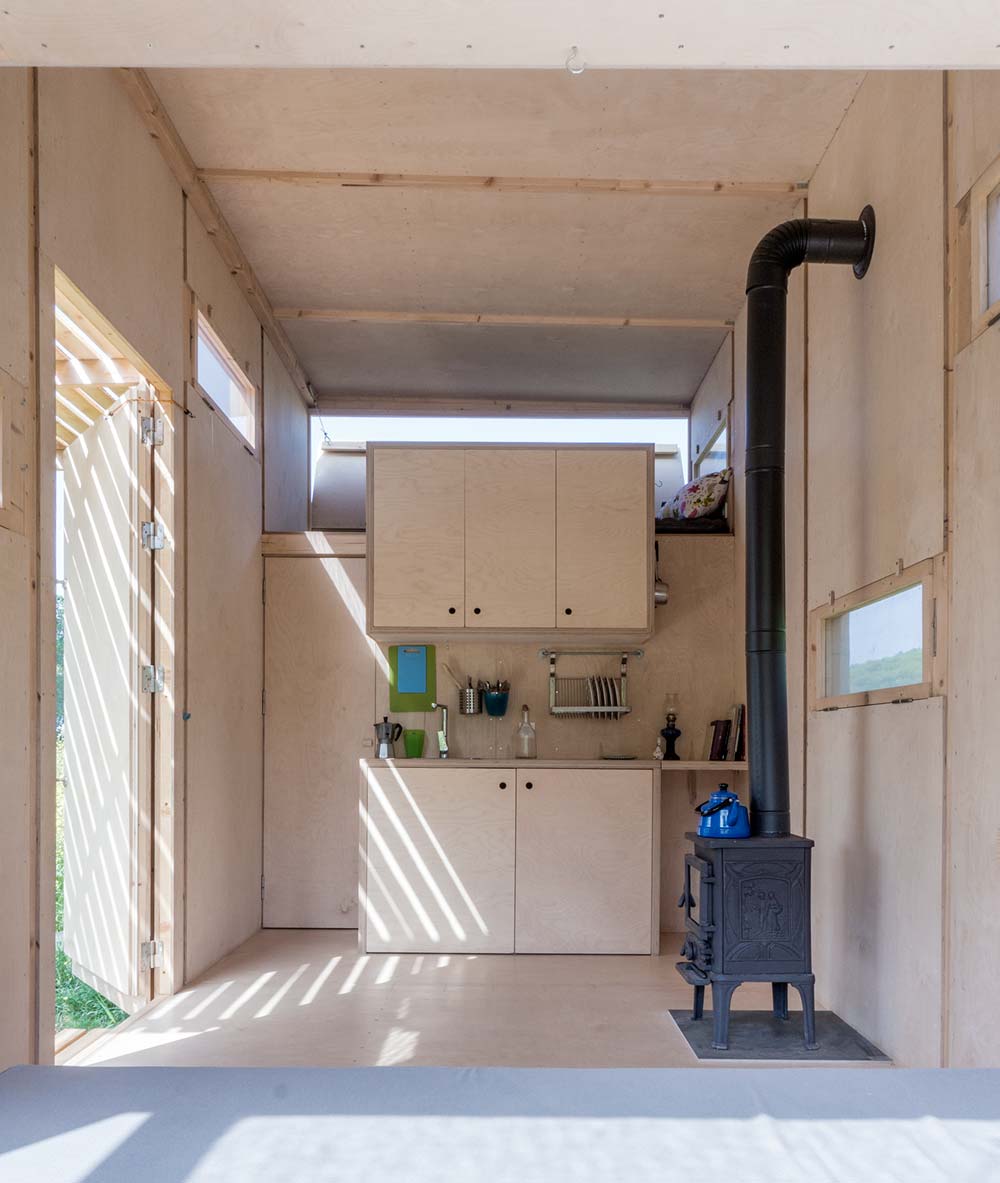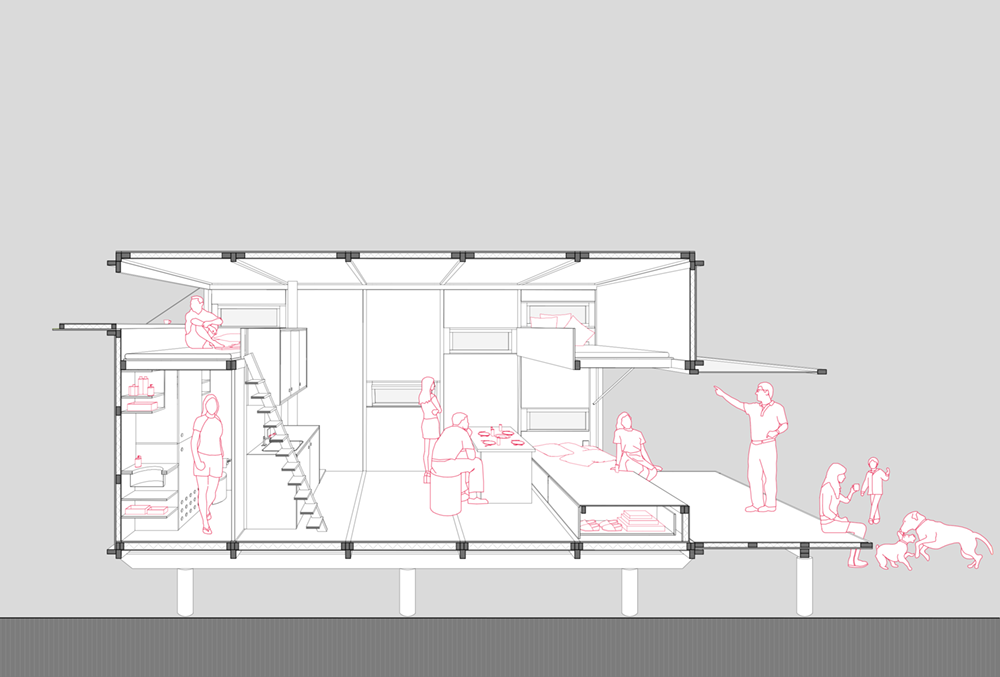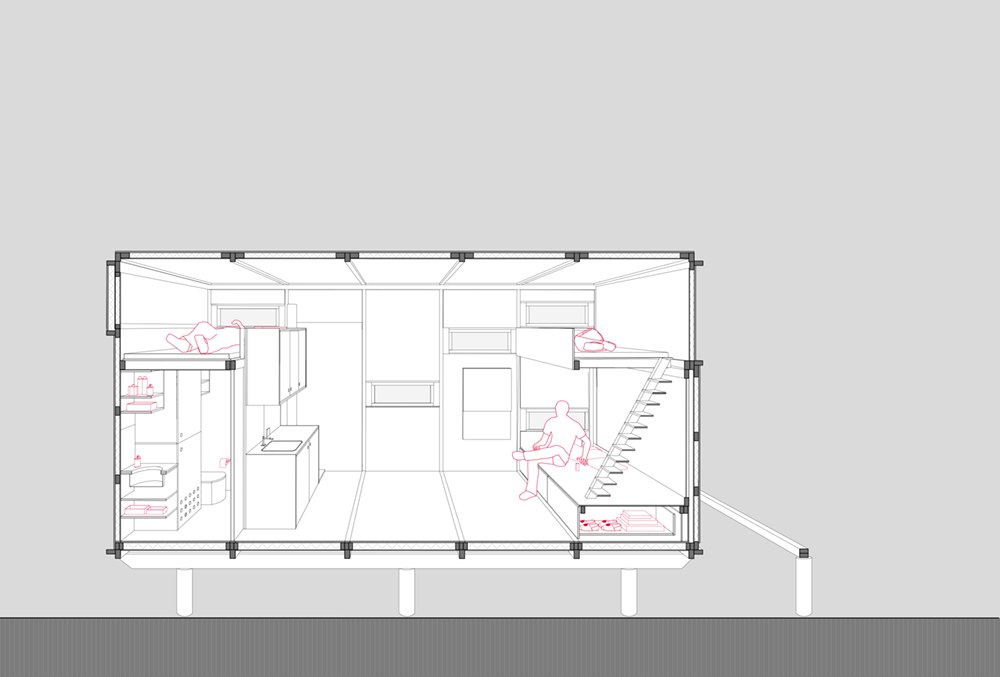 Architects: SO? Architecture&Ideas
Photography: SO?