The Week'nder is a stunning display of what a prefab cabin can look like. Placed on a ferry and floating across on two trucks, this prefabricated getaway home was erected on an island without a need for a crane or foundation material, maximizing its wow-factor.
Offering a whopping 3-bedrooms, 2-bathrooms and all of the regular living spaces in-between, this gabled roof homestead has been constructed out of various materials including: plywood, pine and fabricated metals, and delivers rustic simplicity with impeccable design.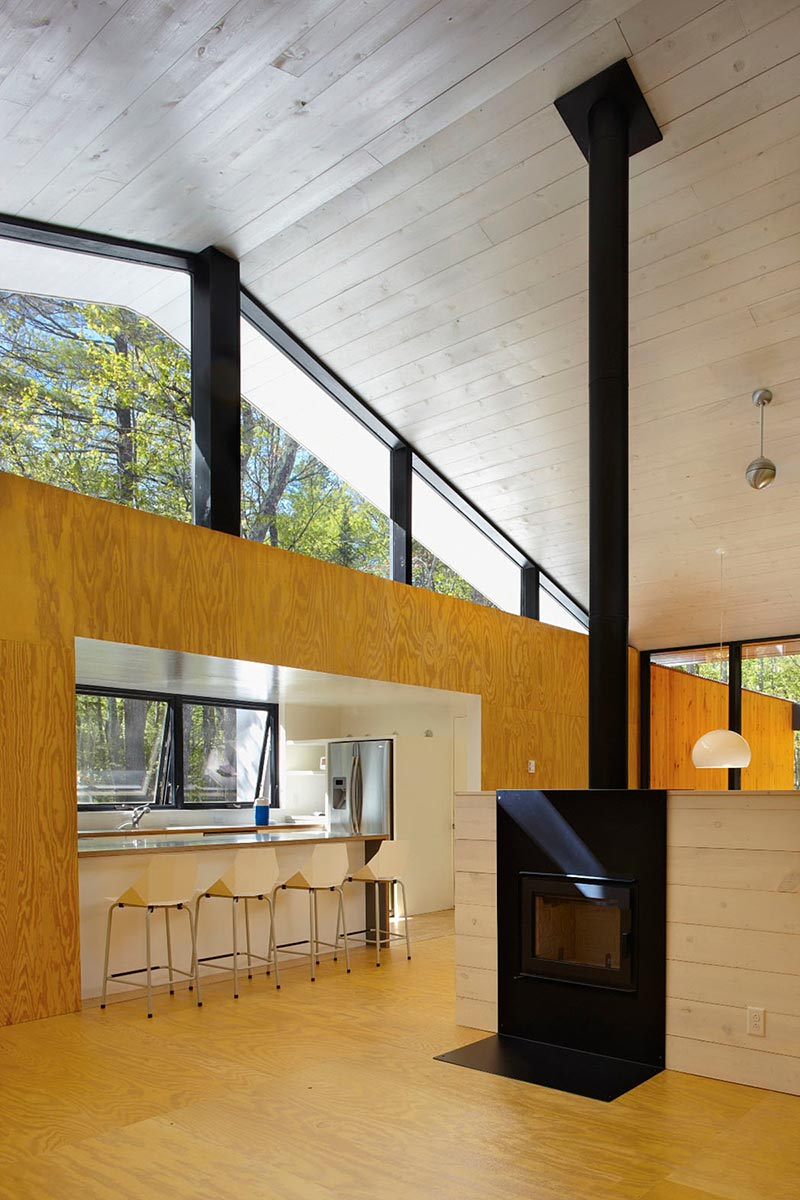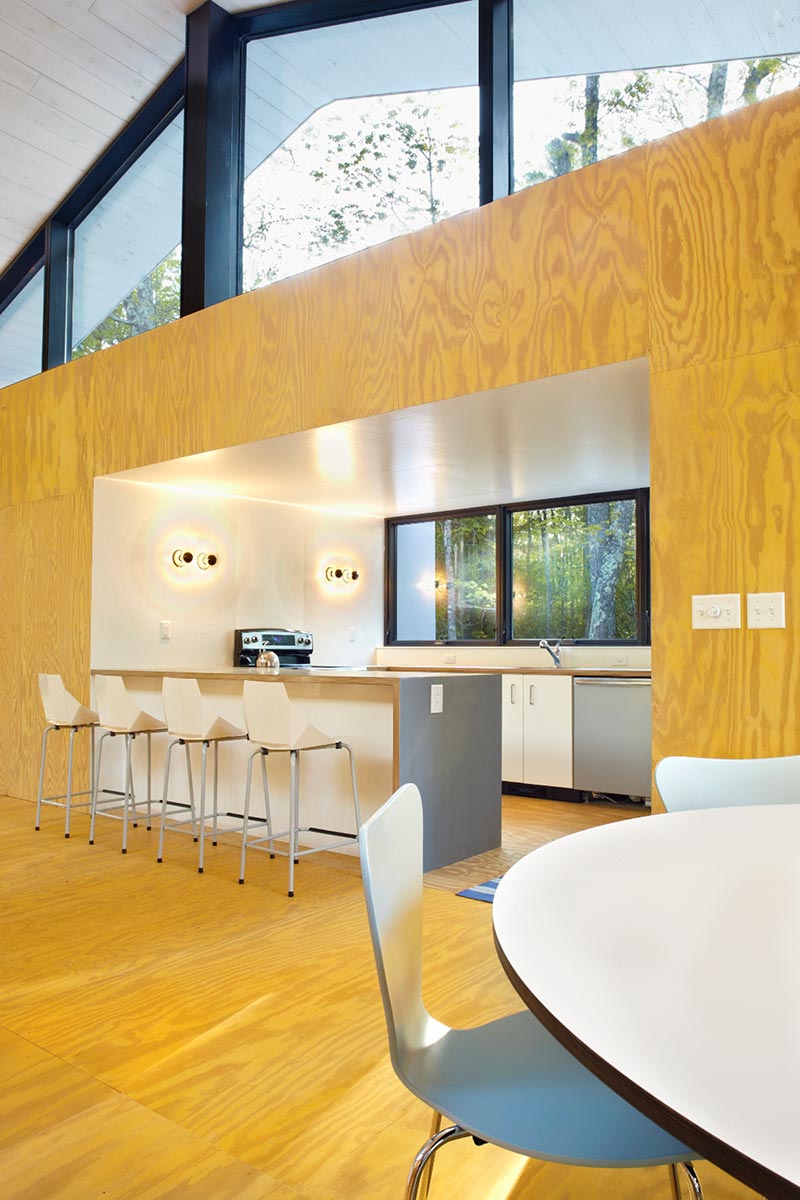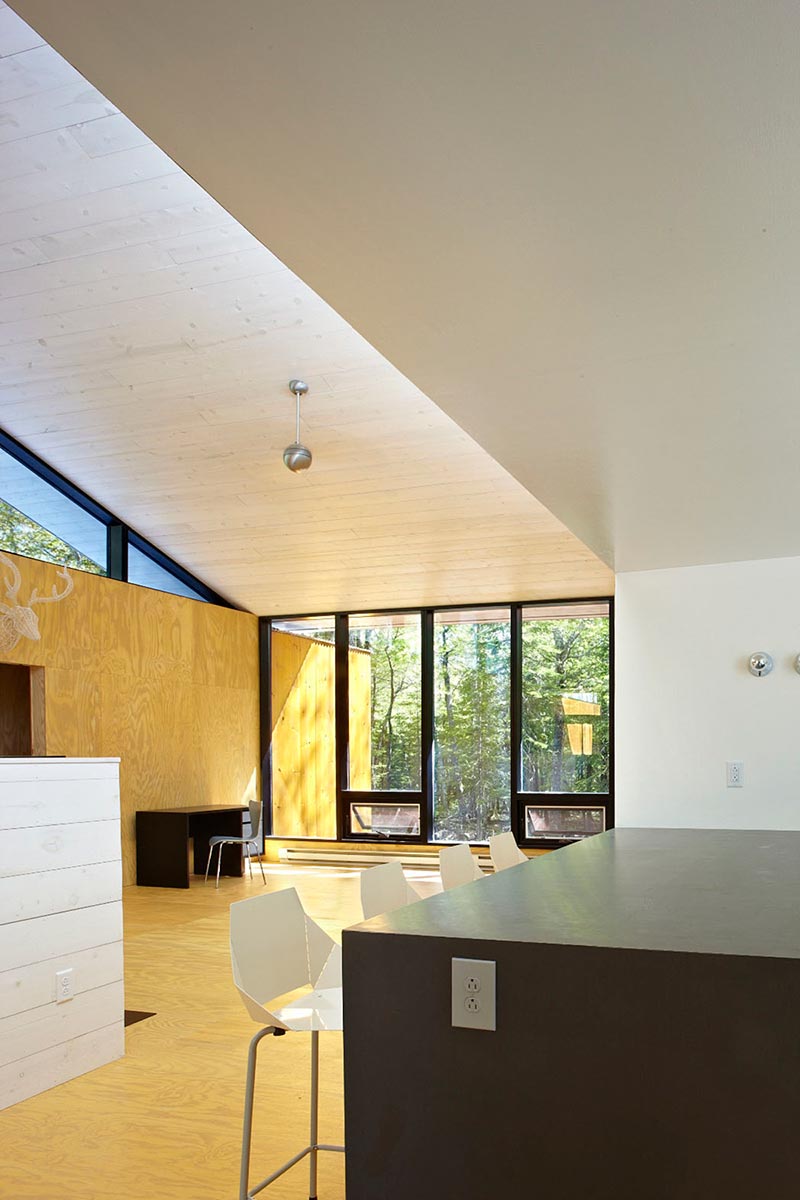 Sleeping nooks inset into the home are as charming as they are tranquil, and the open kitchen and dining area that lead to the outdoors adds dimension, while the fireplace contributes literal and visual warmth to the space.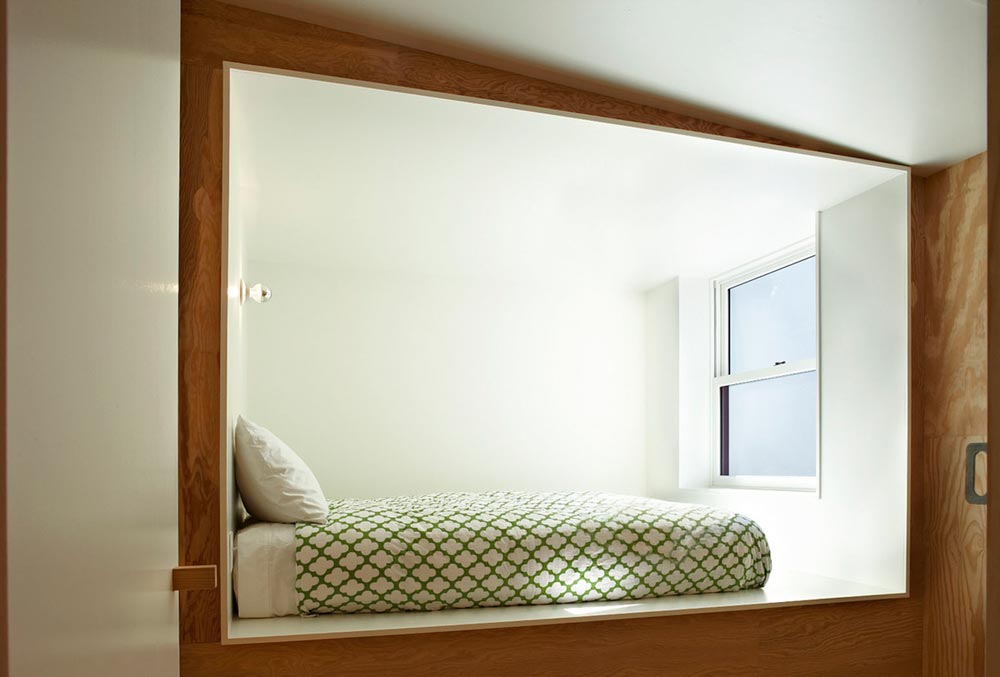 Thin wood posts create the nearly translucent entryway, offering dimension and visual appeal, while the cathedral ceiling heightens this pinnacle of weekender homes – aptly named 'Week'nder'.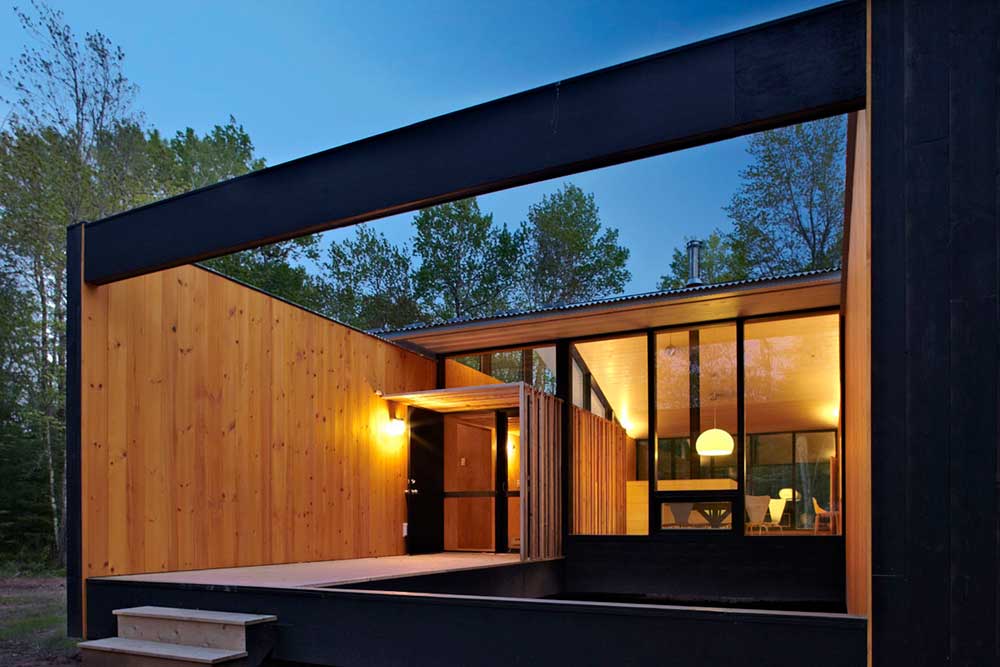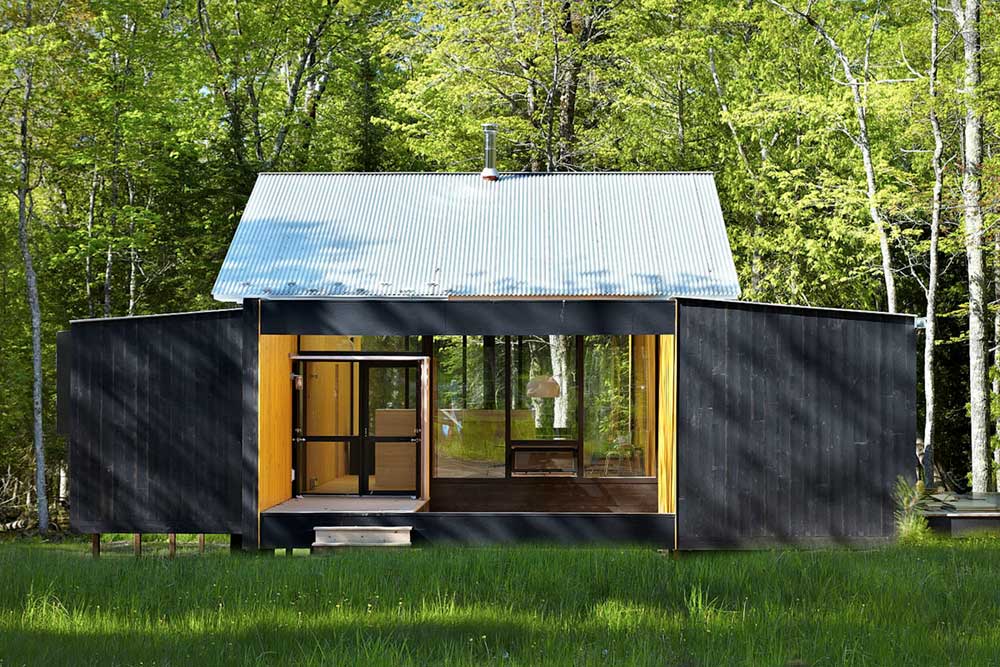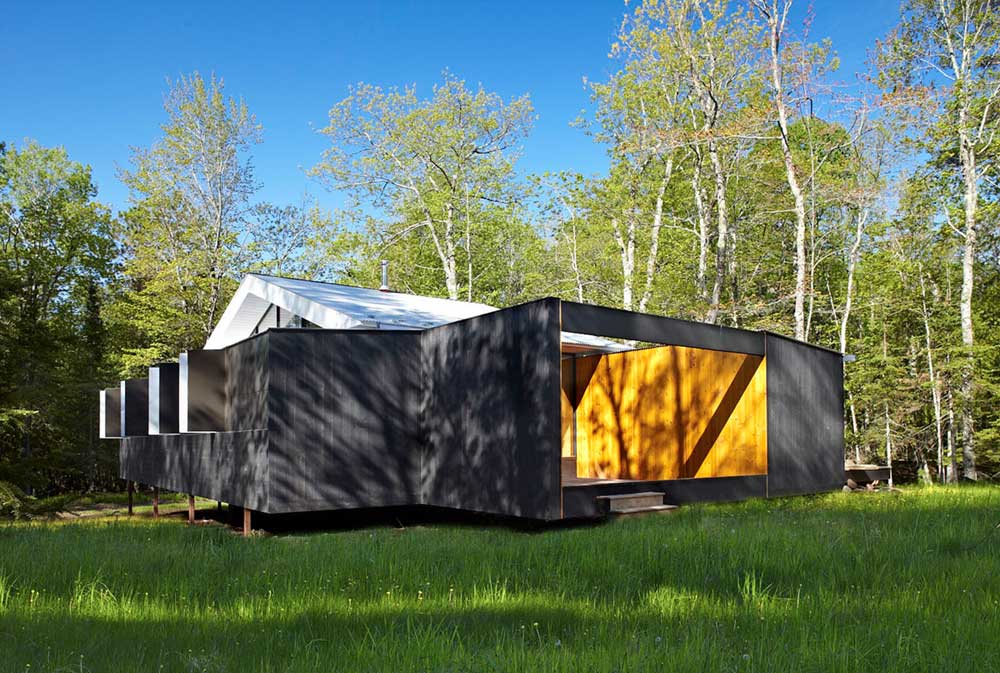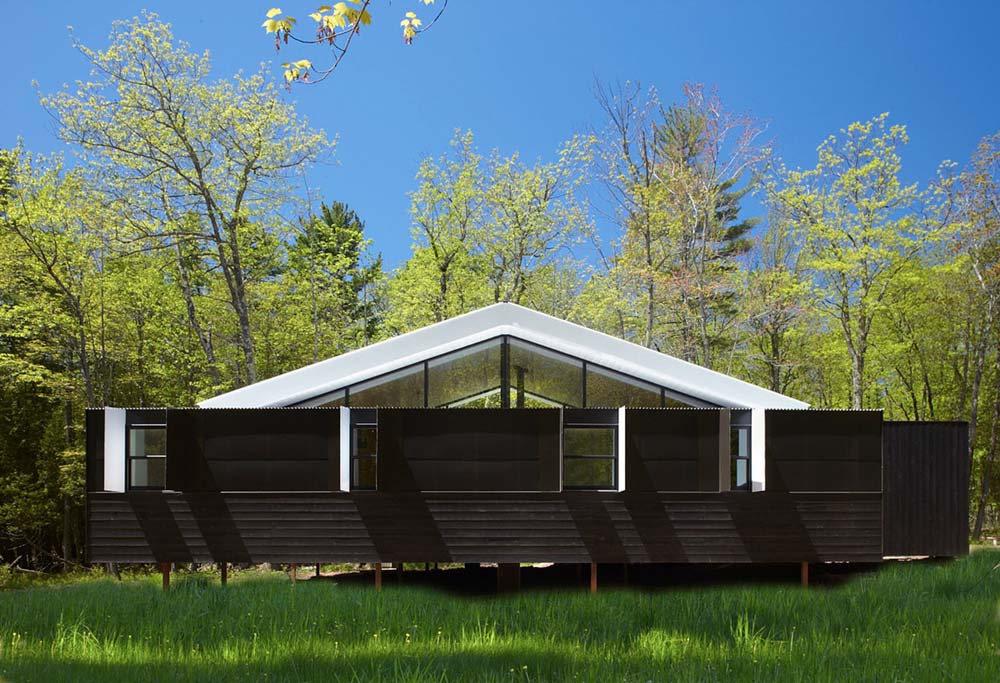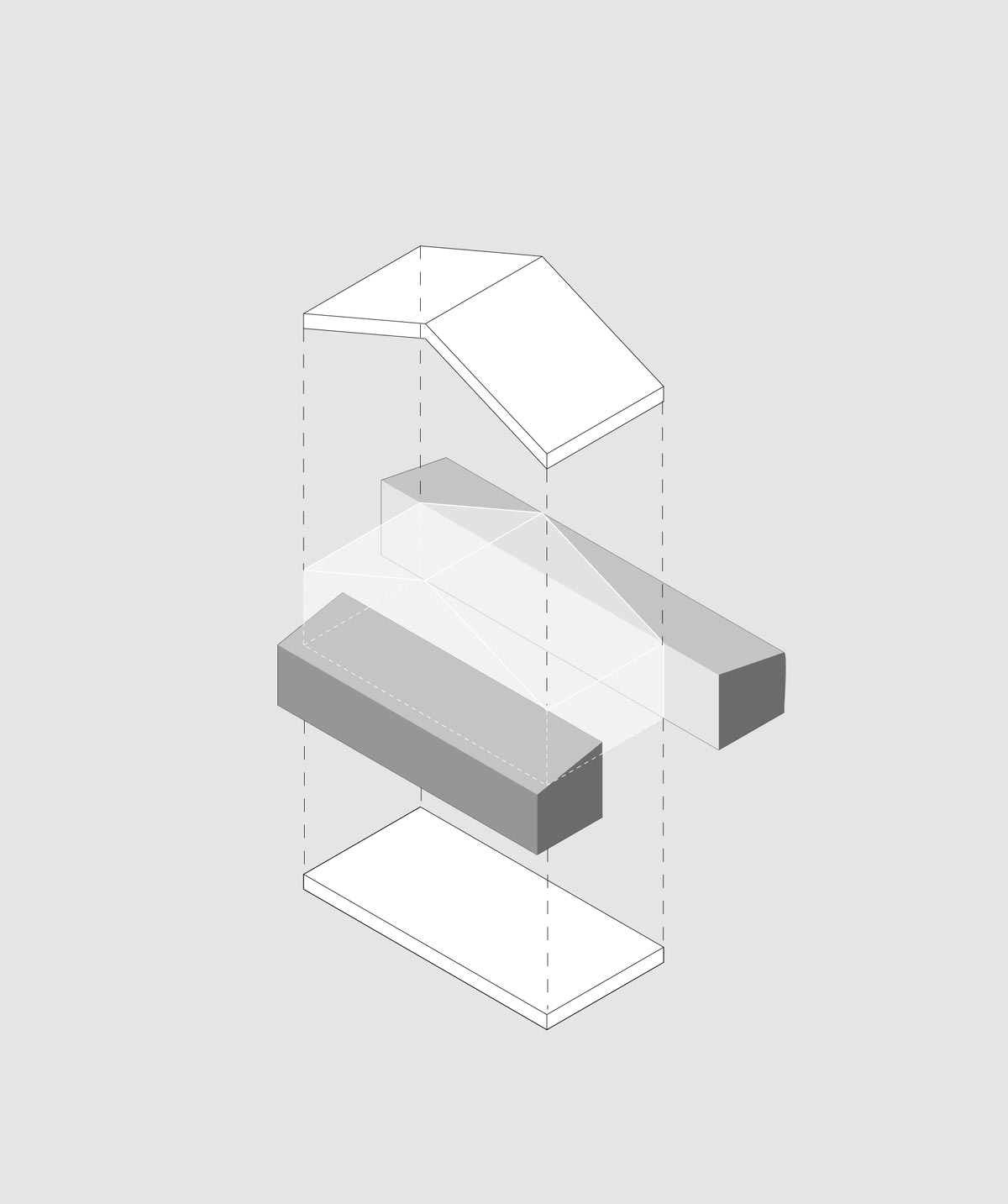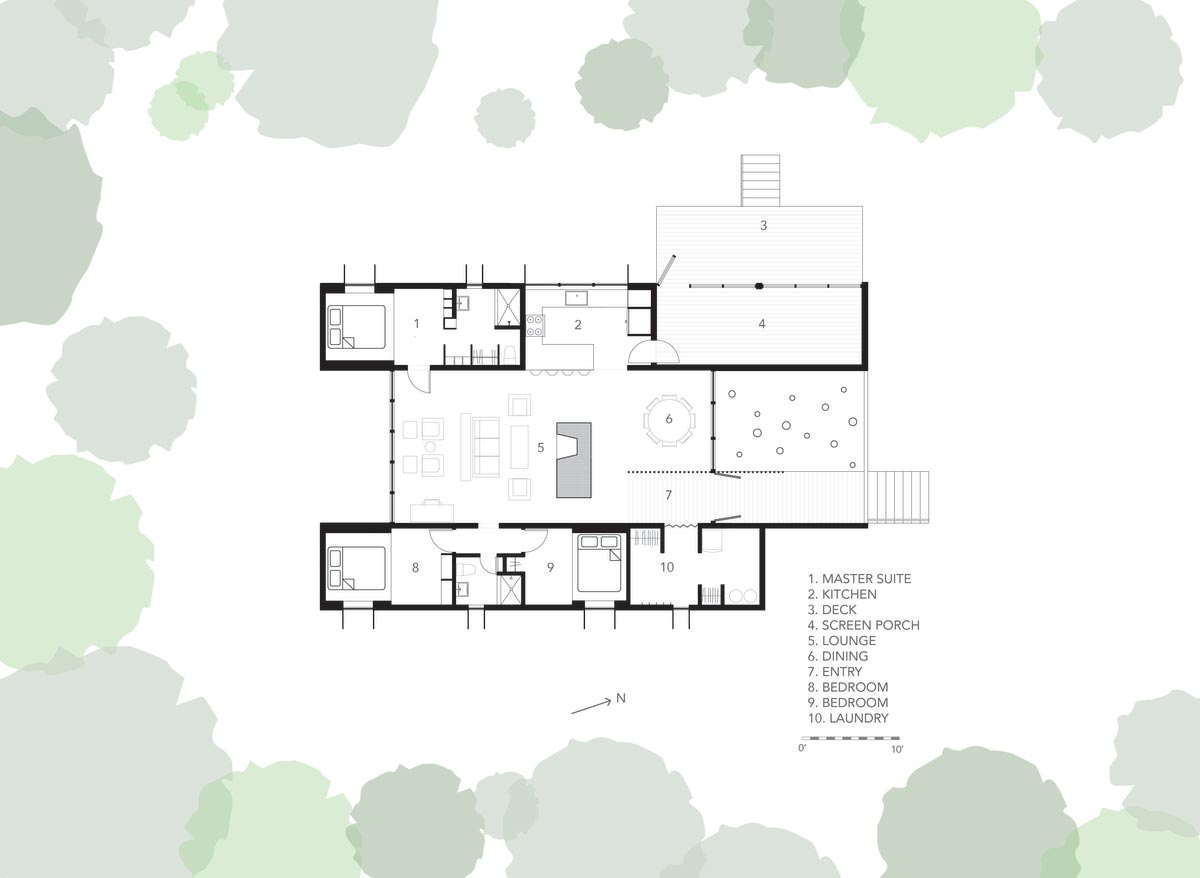 Architects: Lazor / Office
Photography: George Heinrich