The WikkelHouse manages to look at structure, design, and architecture from an unworldly angle, using methods and materials that fly in the face of what we know about how to build of a house. Designed by the good people at Fiction Factory, the prefabricated WikkelHouse is built almost entirely from corrugated cardboard, and offers an approach to sustainability that makes even the most eco-friendly of structures look like a coal factory.
This prefab home is composed of a corrugated cardboard rib structure that create the general shape of the interior. In very basic and traditional fashion, there are four walls and a gabled roof, but it's how those elements are constructed and expressed that make the WikkelHouse truly unique. On the out-facing end, a curtain wall assembly opens the modest interior to…well…wherever the WikkelHouse might be constructed. It's prefabricated nature ensures you can erect one anywhere from the Amazon Forest to the Gobi Desert.
The exterior is clad in eco-friendly, sustainably harvested and produced materials that protect the cardboard structure from the elements. There are several options for exterior cladding, but the most popular being a horizontal slat siding that has been stained dark to best blend in with whatever environment it might end up in.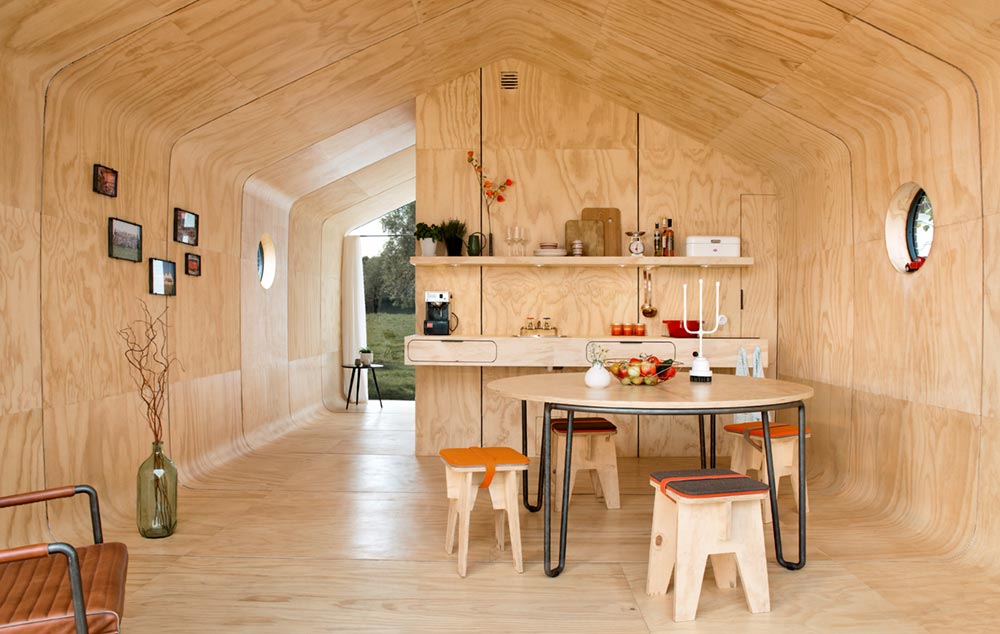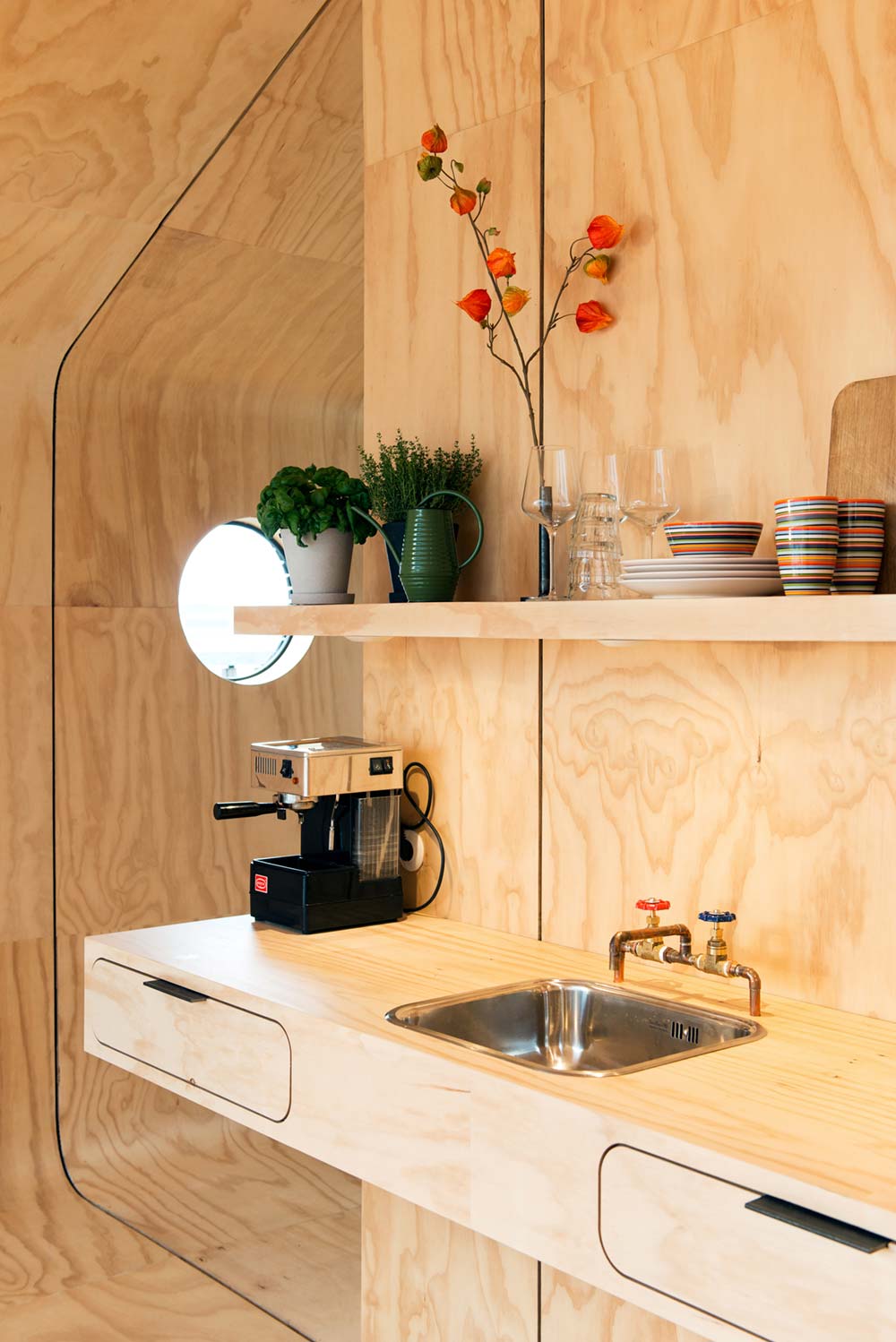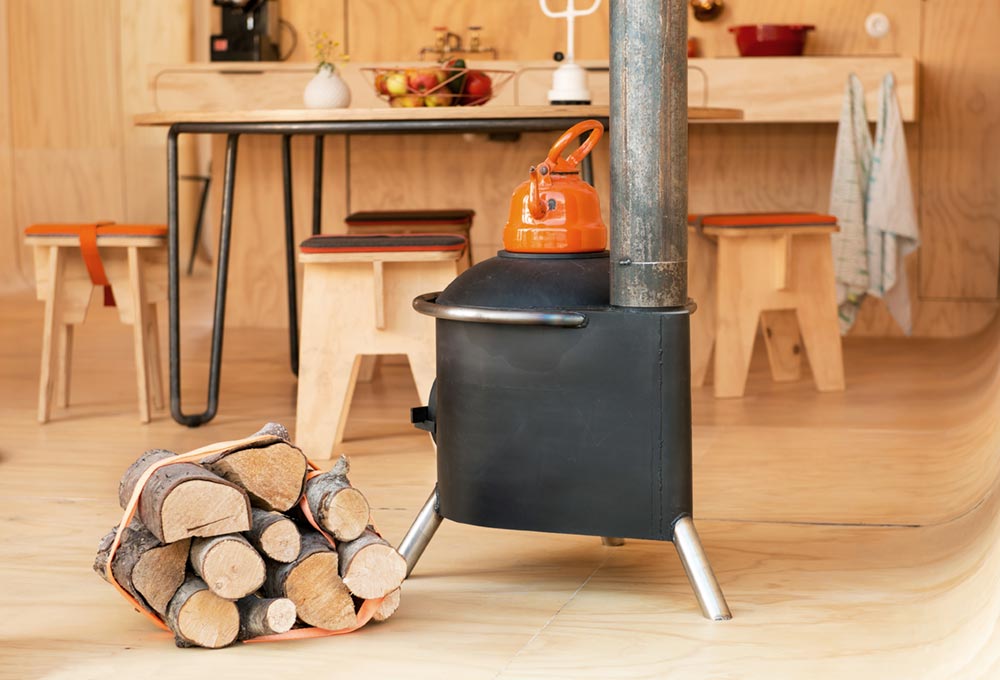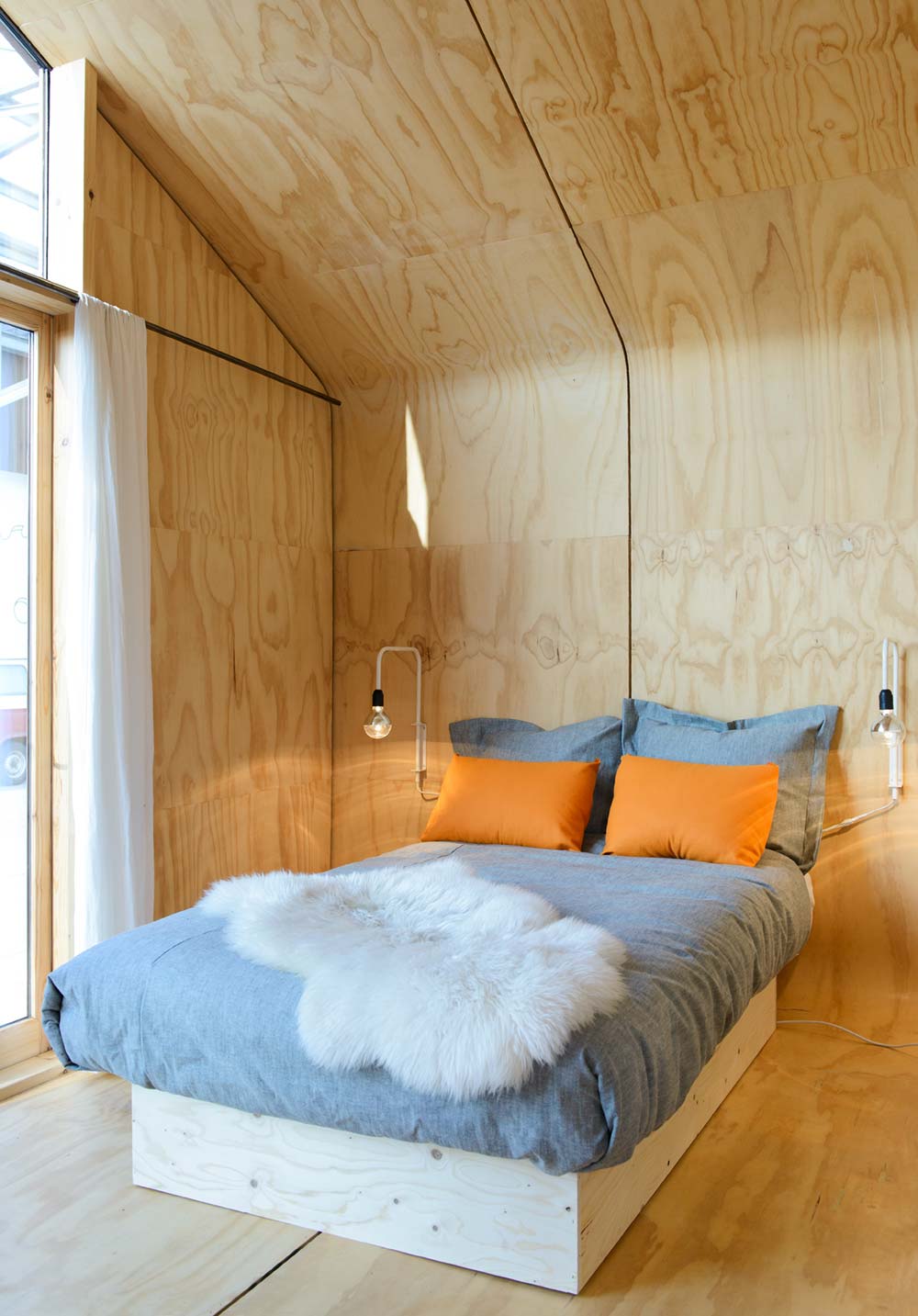 Buyers of the WikkelHouse can go as big or as small as they want. The design is modular in a way that allows people to buy as much or as little space as they might need. These ribbed sections are about 4 feet each, and can be linked together to create spaces as long as the imagination will take them. Certain modules come with amenities such as kitchen and bath facilities, but the standard ones are simply open space for users to utilize however they please.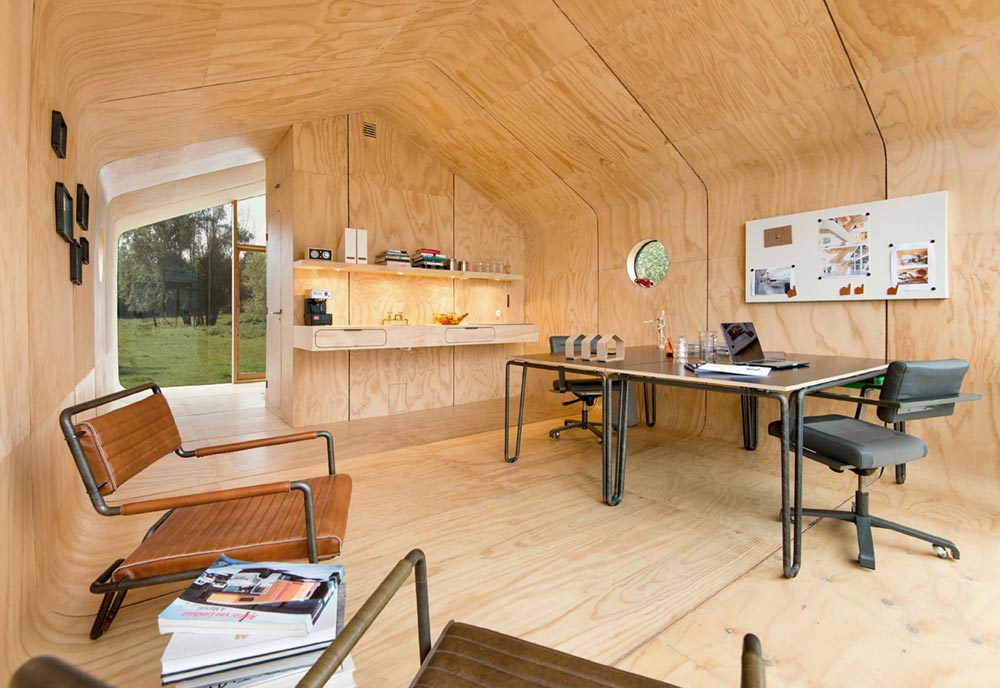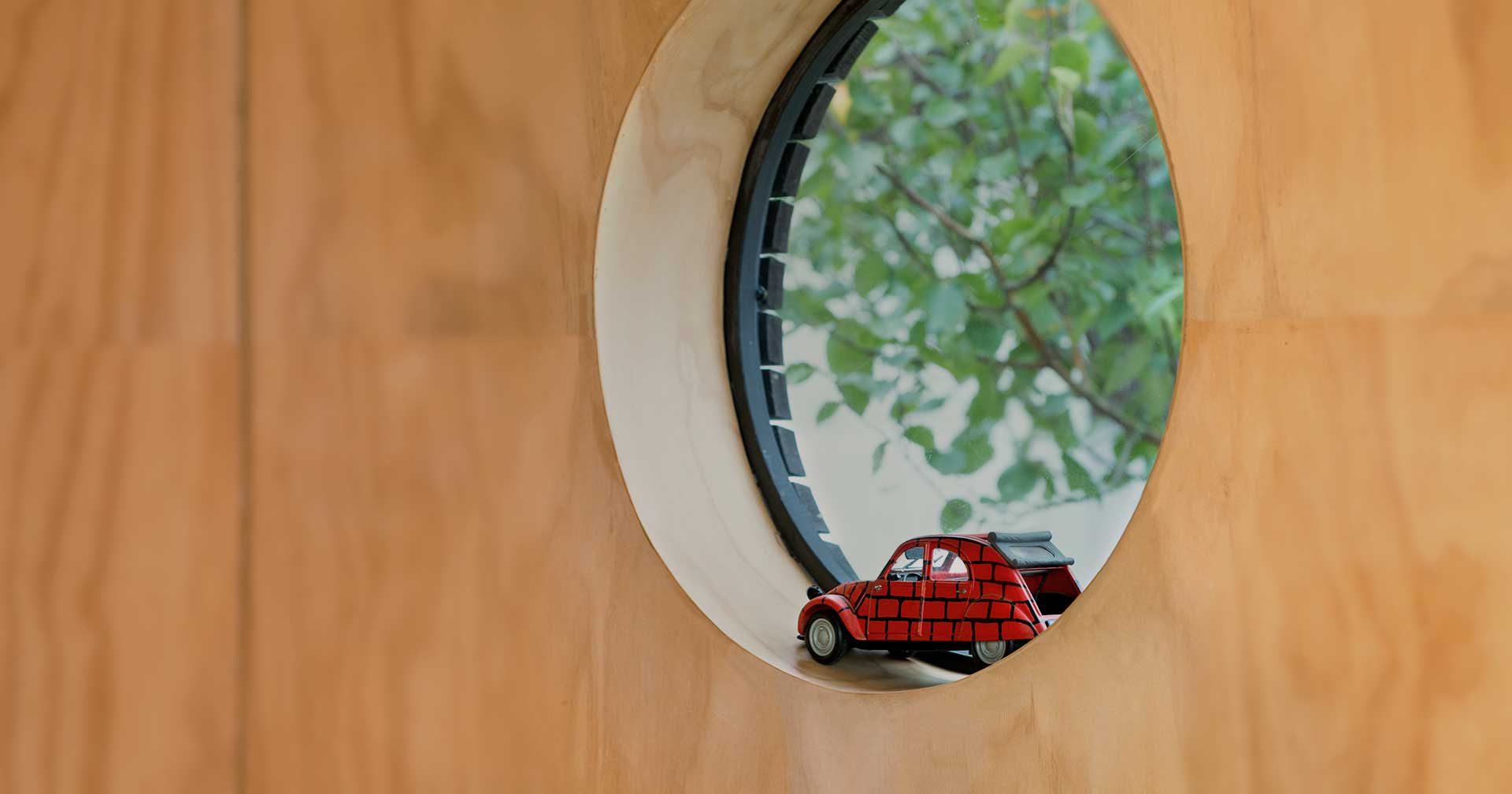 Each interior module is finished with wood veneer paneling. It gives the home a warm, soft feeling that aligns well with the whimsical nature of the concept and execution. Small porthole openings can be added to the sides of the module to balance the natural light exposure, making sure it isn't all coming from the single opening at the open end of the home.
The WikkelHouse is a bold architectural experiment, and succeeds on many levels including design ingenuity and environmental conscious. Fiction Factory has devised a flexible system of prefabricated construction that empowers people to make it their own, construct it themselves, and live pretty much anywhere they want.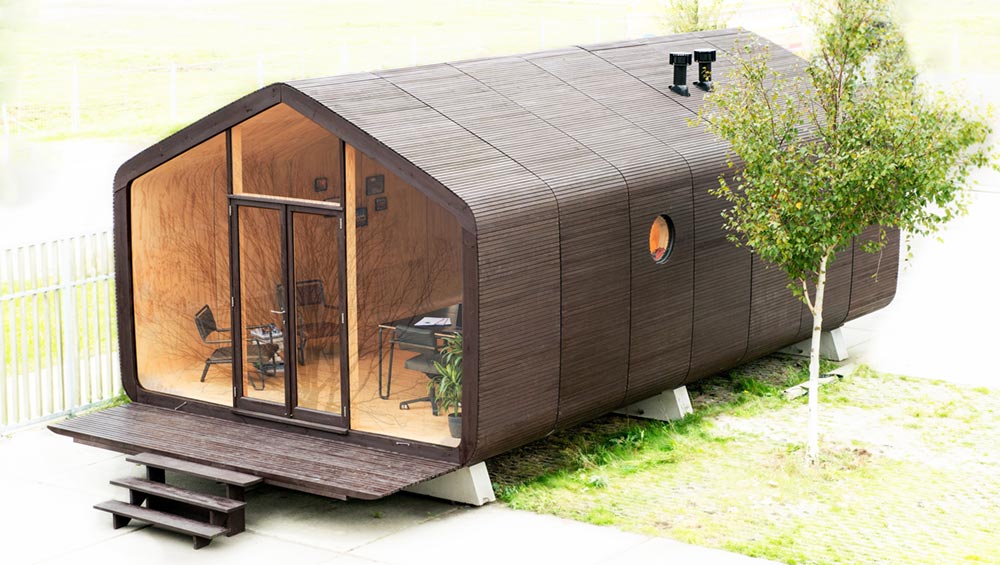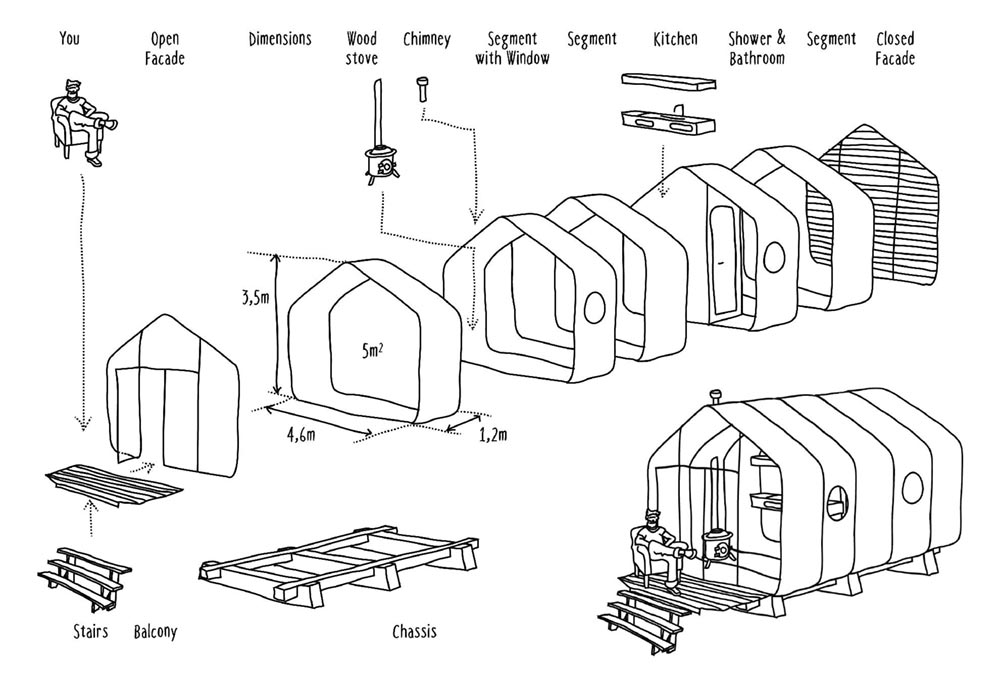 Architects: Fiction Factory
Photography: Yvonne Witte