There's self-contained, factory-built, fully packed, shipped, and delivered home modules, and then there's KODA – a tiny prefab cabin, designed by Kodasema, poised to take the home delivery service industry by storm. The project has been quickly gaining steam among architects, builders, and home buyers as one of the most forward-thinking housing module available, and comes with one of the most unconventional construction materials for a structure of its kind. Concrete.
That's right, this modern prefab home is constructed mostly of light-weight, thin shell concrete that cast aside convention in favor of invention. The housing modules can be purchased individually, or designed as a series of interconnecting housing units for townhouse, apartment, and mobile home developments. The KODA is more than just a one-off design, it is a system of construction that architects and designers utilize to create highly controlled, precise, and aesthetically stunning building projects.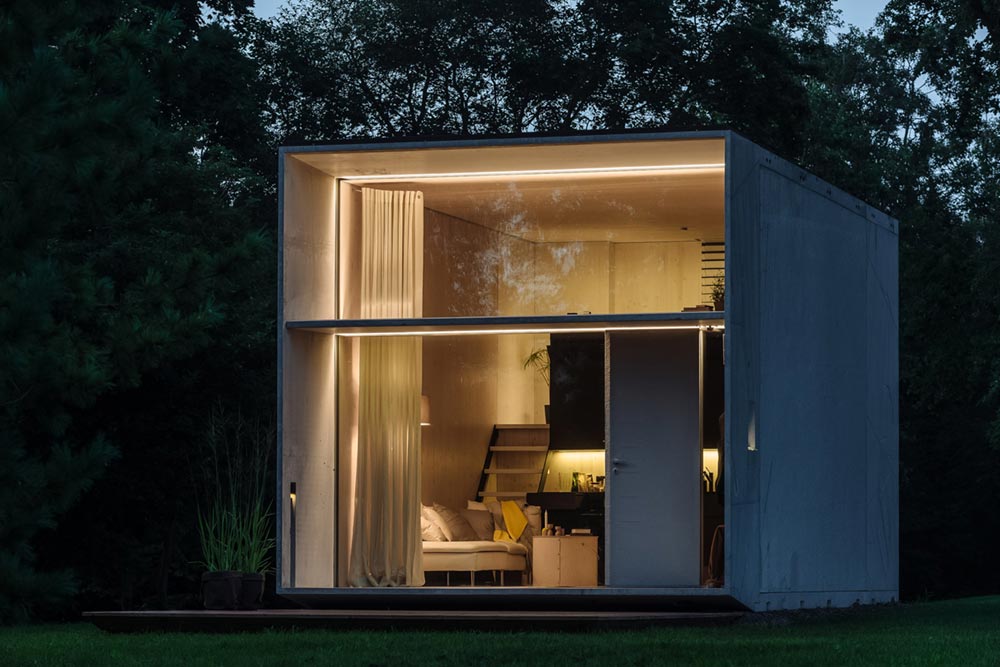 The most basic KODA module is contained in a 4 meter by 7 meter footprint, and houses a double-height living area, bathroom, and second level sleeping loft. There is a small kitchen tucked away at one end of the living room by the bathroom, and the entire entry side of the module is completely glazed, allowing natural light and ventilation to flood the interior.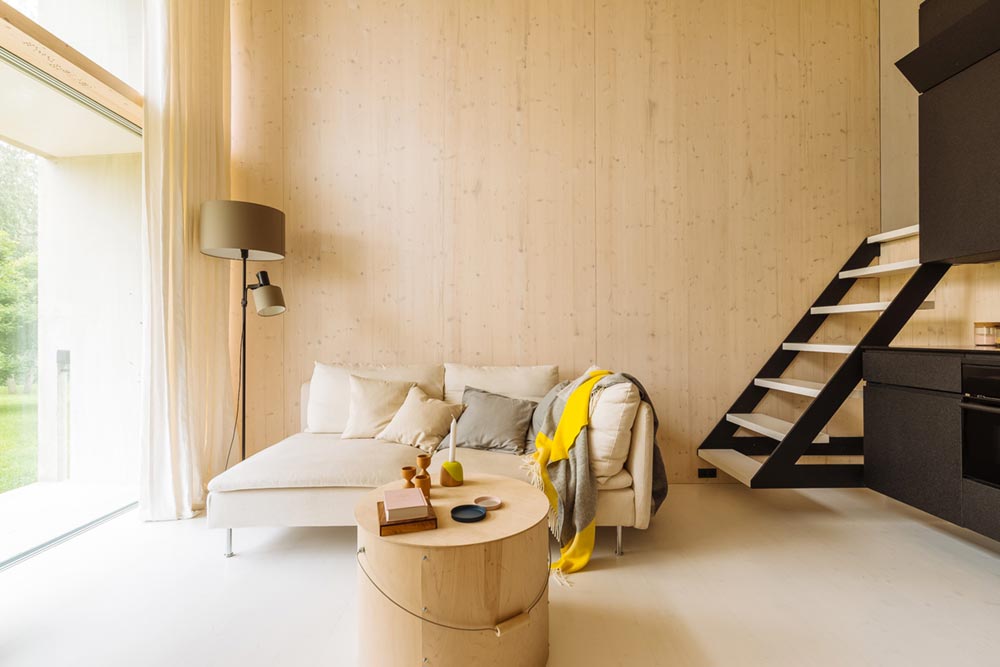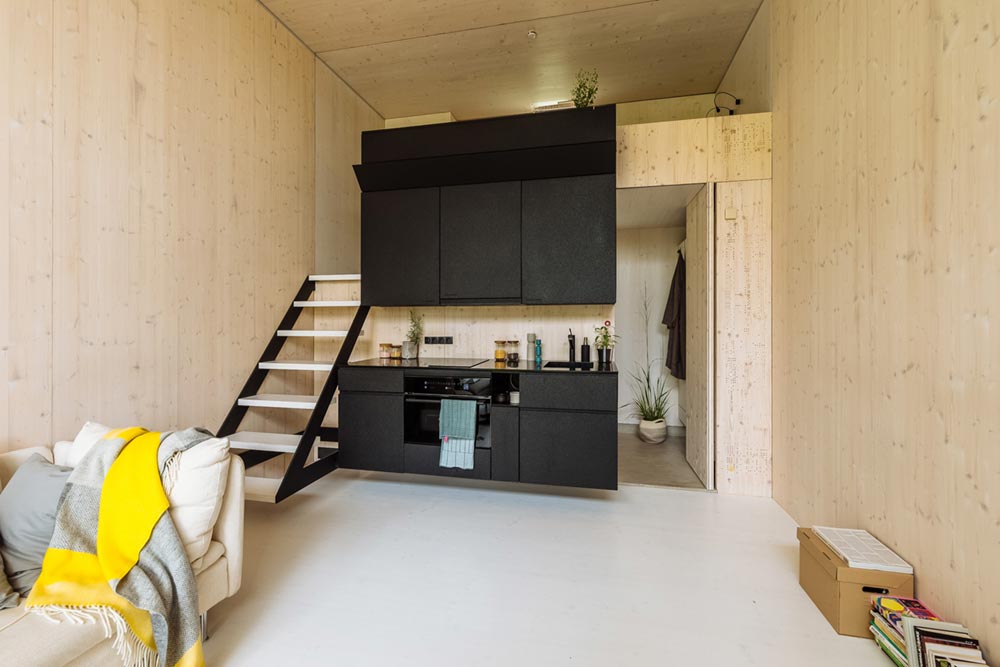 The interiors are clean and simple. Only the highest-quality of finishes are used, with a few accents of dark plastic panels to provide visual flair to a palette that mostly avoids it. The stark, white walls, floor, and ceiling provide a visual nod to the technique used to build the KODA in the factory. Every detail is carefully considered, and the nature of prefab homes lends the process to an unparalleled level of quality control.
Every module arrives fully built-out, with only plumbing, electrical, and mechanical hook-ups being required once shipped to their final destination.
KODA has been given high praise by the design and construction industry, and is taking the prefab world by storm. As Kodasema continues to refine their process and streamline their cost model, this could finally be the prefabricated system that revolutionizes the home construction business.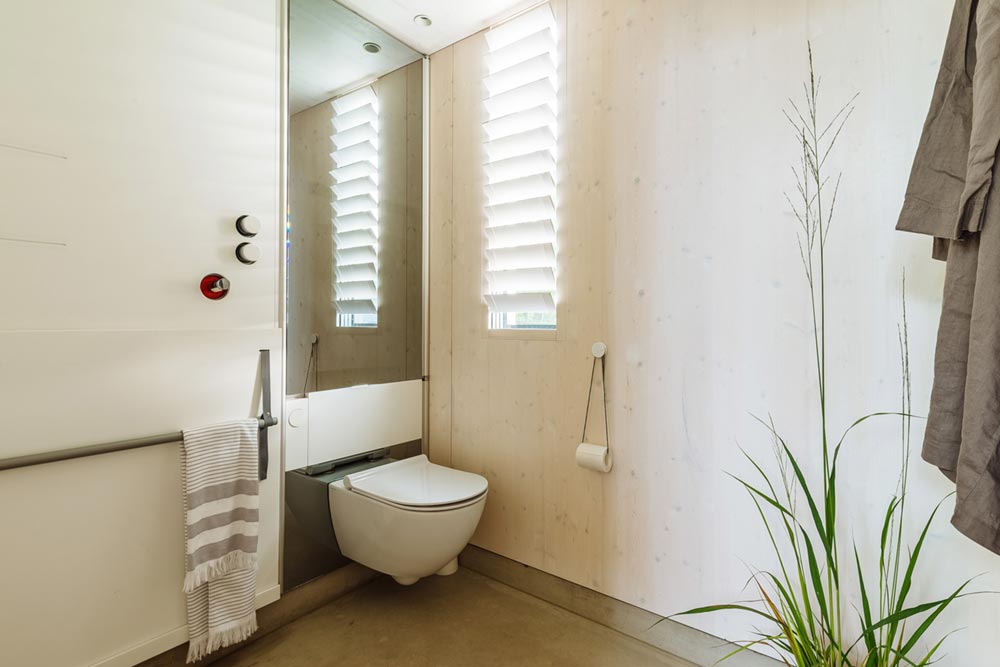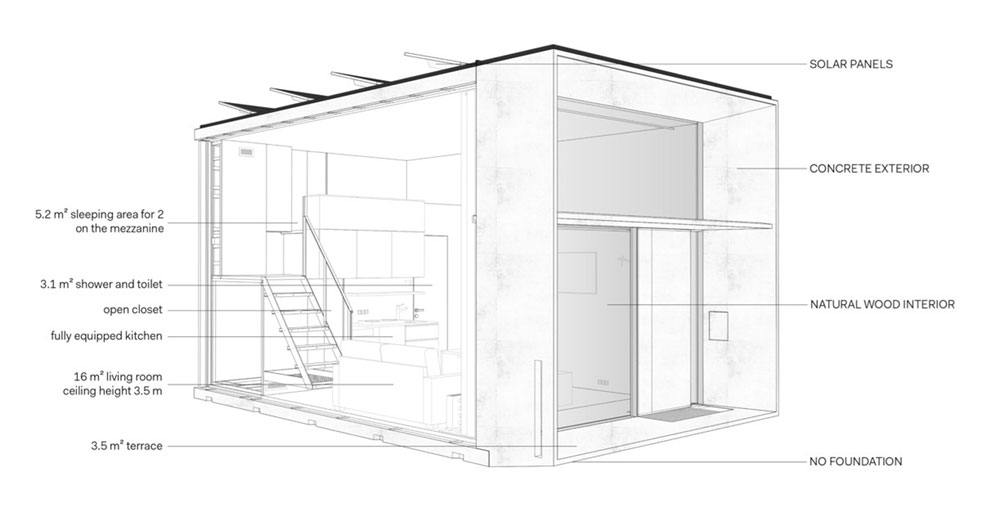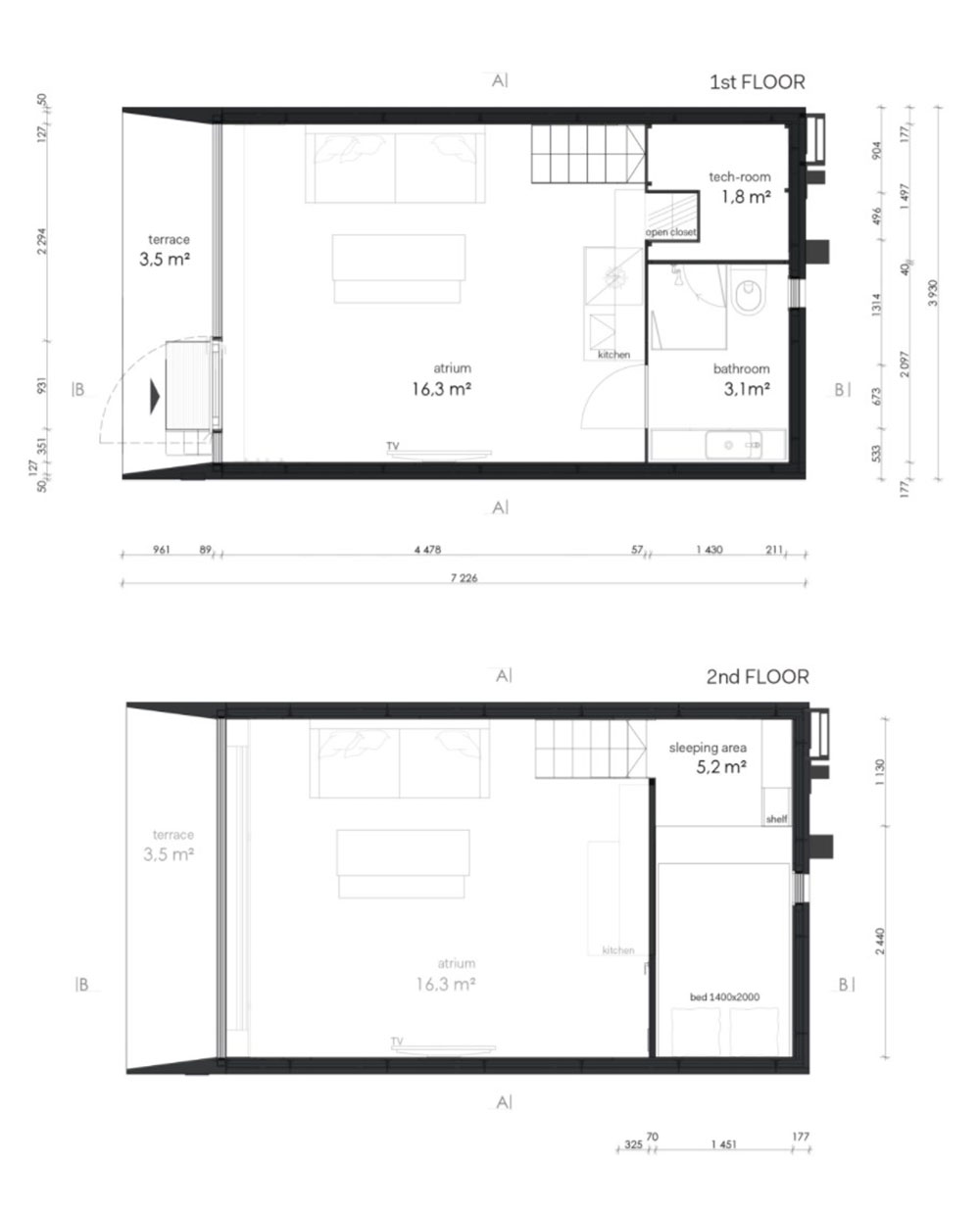 Architects: Kodasema
Photography: Tonu Tunnel