Cowboy take me away …to Gapahuk Cabin! Expertly designed by Norway's leading architecture firms Snøhetta, this space offers a modern twist on a traditional hideaway. This wooden prefab cabin is capable of all the elements, from sun to snow and anything in-between, in addition to offering off-the-grid environmentally friendly aspects, making this the ideal flexible, aesthetically appealing space.
With an open concept in the combined living room and kitchen, it effortlessly swallows up all of nature through the ample wrap-around windows, and is fitted with a wood-burning fireplace that makes this space equal parts quaint and glorious.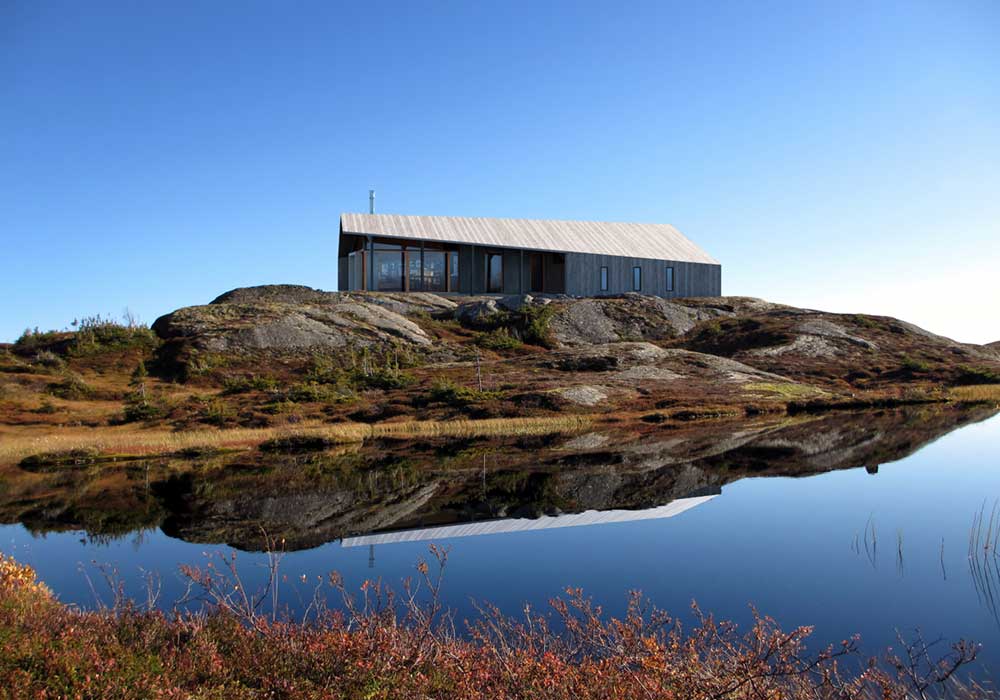 In addition, the backsplash of wood slats along the living room sitting area are followed up across the ceiling, and then also carried out throughout the rest of the home, making it a seamless design.


The outdoor patio that runs the length of the home is also a major feature, bringing added outdoor living space to the cabin, making for a true retreat feel to this home without foregoing anything one might need to entertain or host a family getaway. It comes "all inclusive" with 3-bedrooms, one and a half bathrooms and added storage.
This 'simple wooden structure' – as the word 'Gapahuk' actually means, also makes it possible for solar panels to be installed on the slanted roof, creating ultimate quality, accompanied by minimal maintenance, bringing about the perfect environmentally friendly home away from home.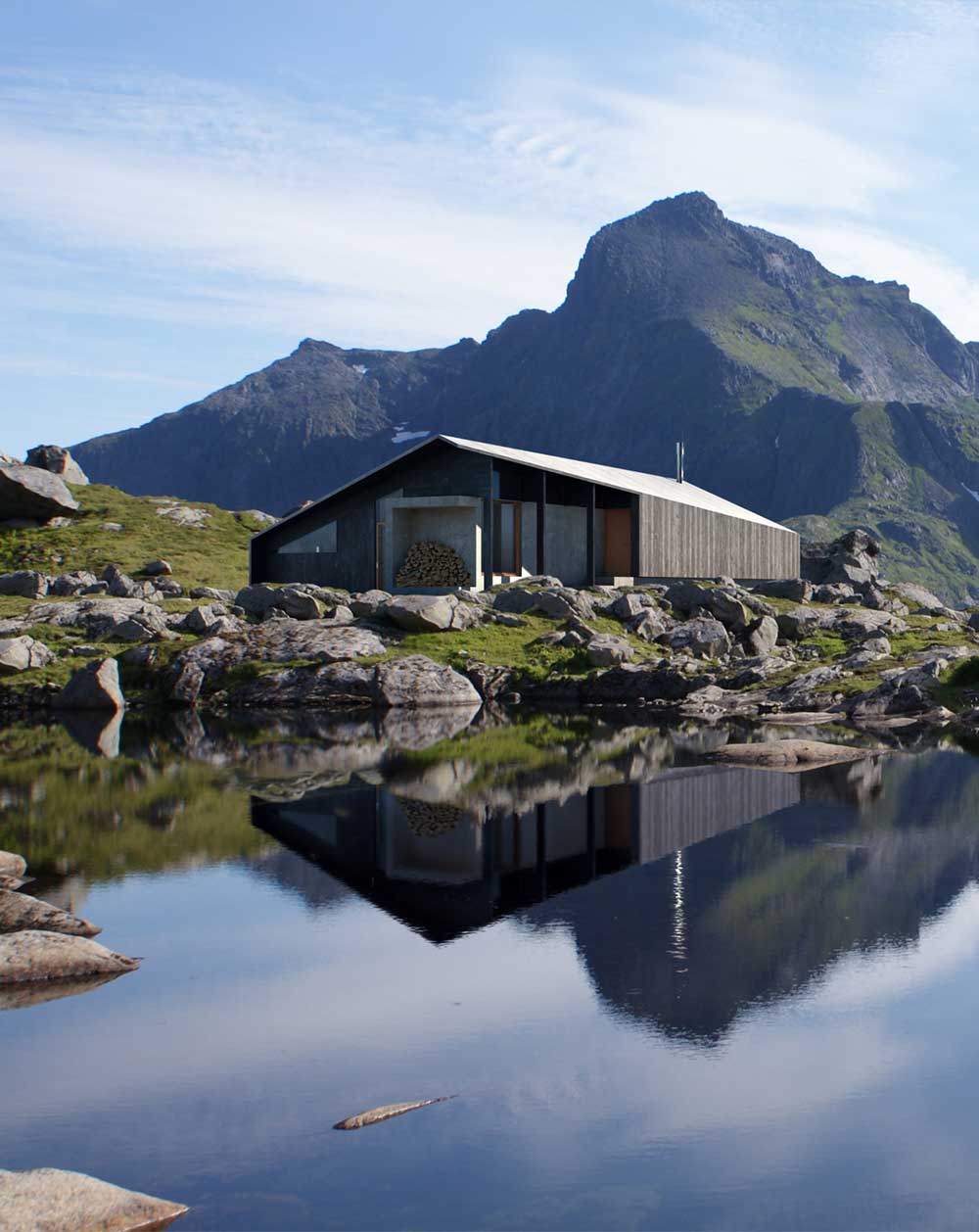 Architects: Snøhetta
Photography: MIR / Snøhetta