Whether you are in need of a full-course body relaxation vacation, or desire to balance your body and mind with a challenging yoga class – Casa Cook Rhodes is equipped with either option, and more!
This boutique hotel is as serene as it is spirited, positioned alongside a mountain and within steps to the turquoise seaside waters, the exterior is plastered in white and the interior is a comforting combination display of rustic and modern.
Offering a pool posed perfectly for "sun-drenching", it also comes equipped with cabana-style hideaways for those who prefer shade, fixed with hammock chairs and all surrounded by a serene moat.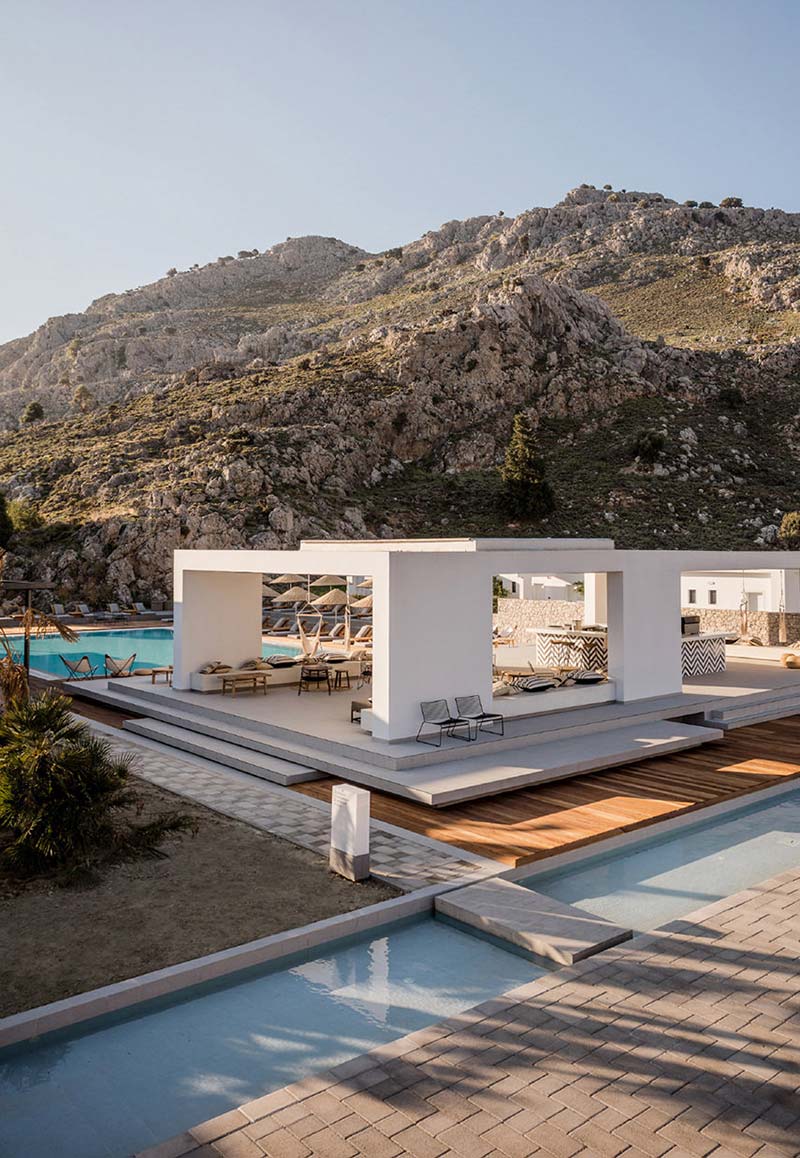 The dining area is lit with ambient wicker basket lighting, offering heavy wooden tables and sumptuous food to gnaw on.
…and that's not all. The bohemian-style rooms deliver both comfort and inspiration, with whitewashed flooring, pebble walls and wicker accents throughout.
Come for the culture, stay for the beaches, dance to the DJ grooves, and enjoy the many landscapes along the way with a complimentary pedal bike. No filter required …the breathtaking beauty is as enhanced as earthly possible.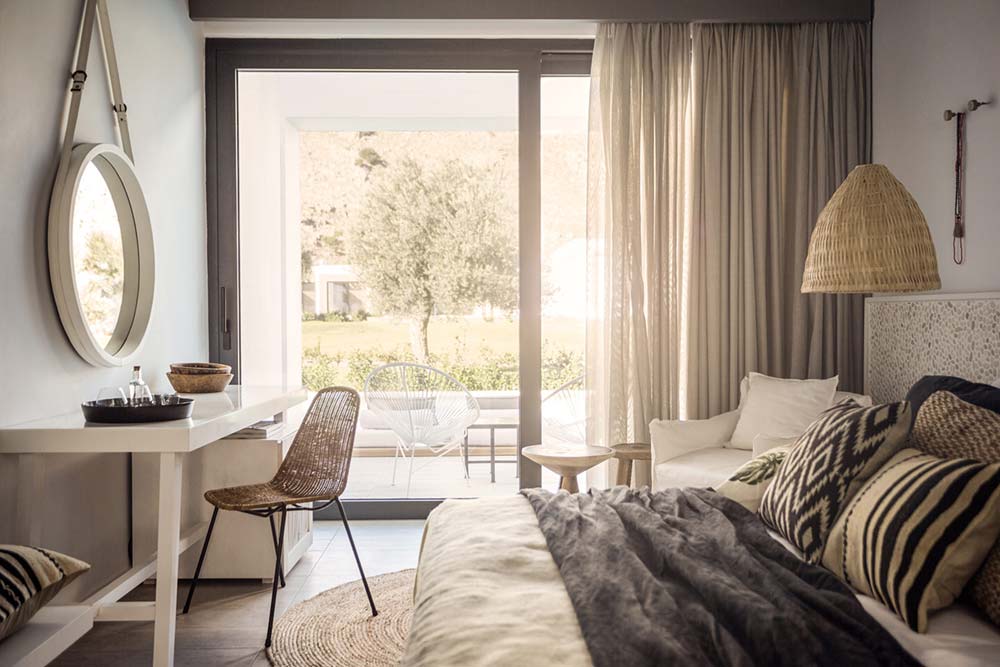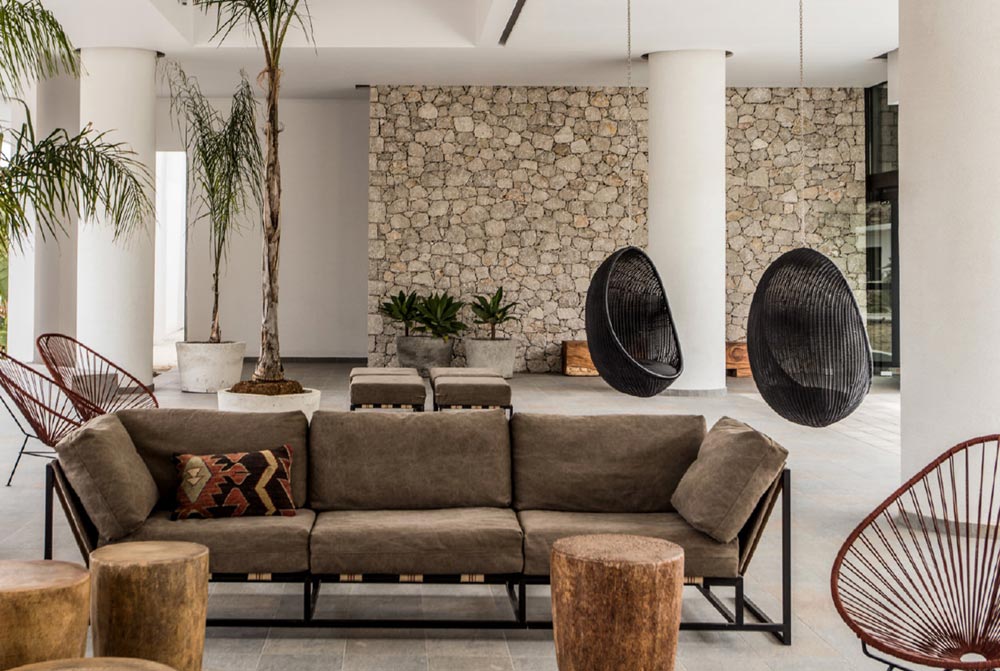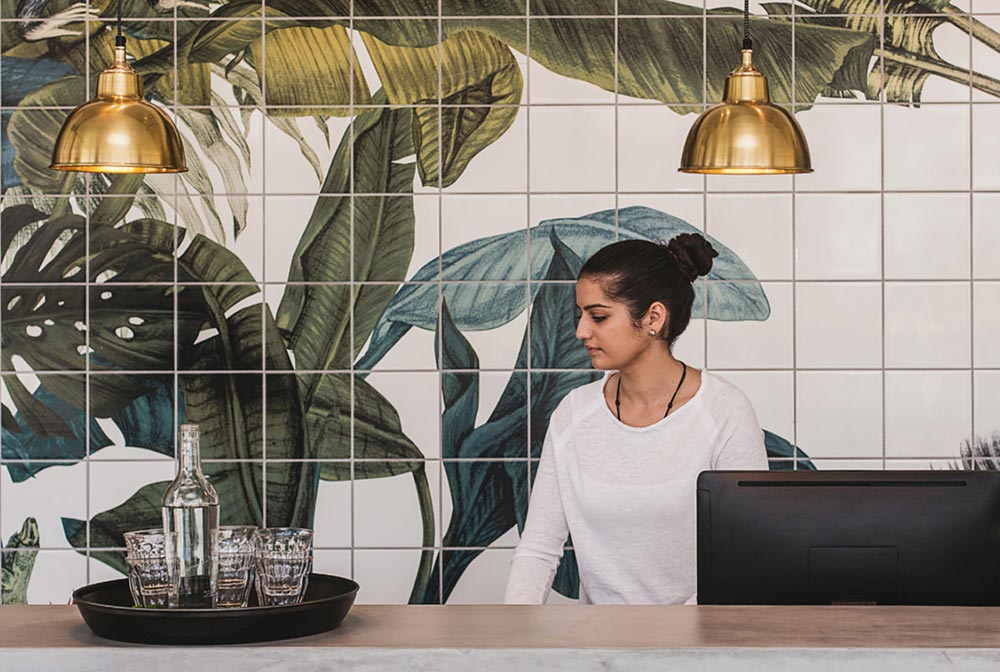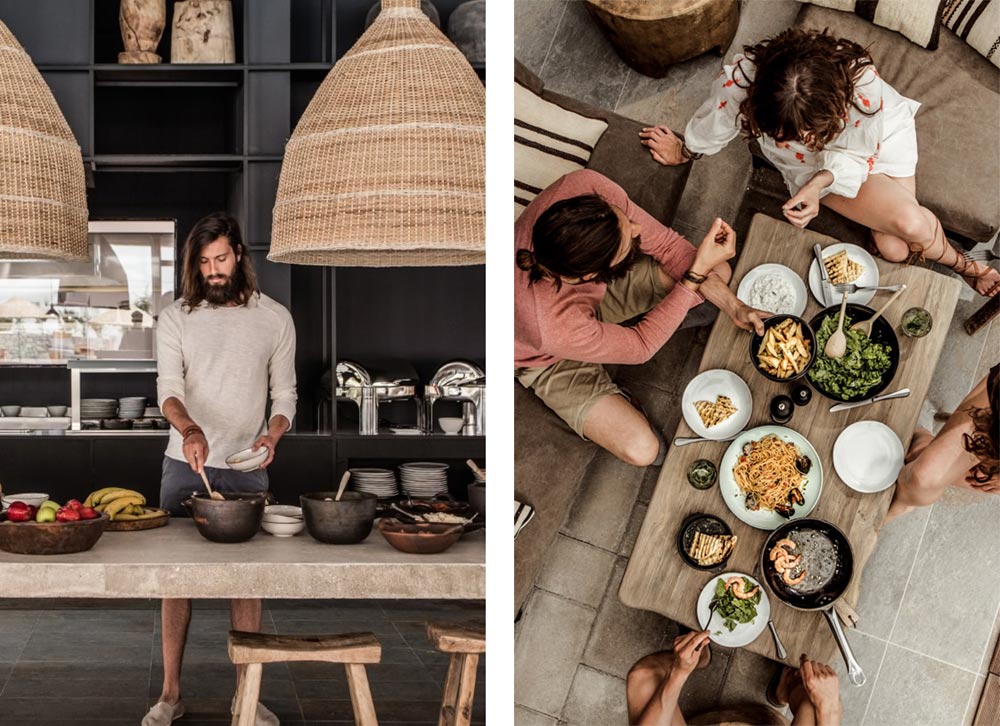 Design: collaboration between architect Vana Pernariv, interior designer Annabell Kutucu and design agency Lambs & Lions.
Magical Jungle design by Karina Eibatova
Photography courtesy of Casa Cook Hotels