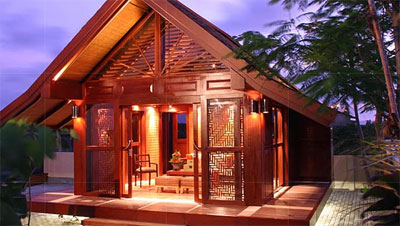 The TomaTech Multi Purpose Cabin (MPC) is a modular prefab building system. Its core structure is a grid of aluminium framework and stainless steel, and it can be adapted to suit any number of situations and environments. This prefab cabin is simple enough for anyone to assemble yet robust to withstand extreme conditions. It can be used as a living space or working environment, a hi-tech office or a poolside cabana.
The electrical system of this prefab cabin is fully integrated into the structure and designed to run from one single external source. Solar panels can easily be integrated into the modular roof design allowing a clean and economical source of power. Each unit uses snap-on fittings for water and waste, which can be connected to public facilities.

The TomaTech MPC prefab cabin is designed around a 4×4 grid (4.7m x 4.7m) supported on four foundations poles. Due to its flexible design the TomaHouse MPC prefab cabin can be easily modified and expanded. You can ad terraces, rooms or connections to additional units by simply exchanging floor or wall panels.
Thinking of moving your TomaHouse? Just pack it up and relocate it. The TomaHouse is constructed of lightweight materials, making it easy to ship it and to deliver even to remote areas. Each house can be assembled or taken apart within two to three days, depending on size and finishes.