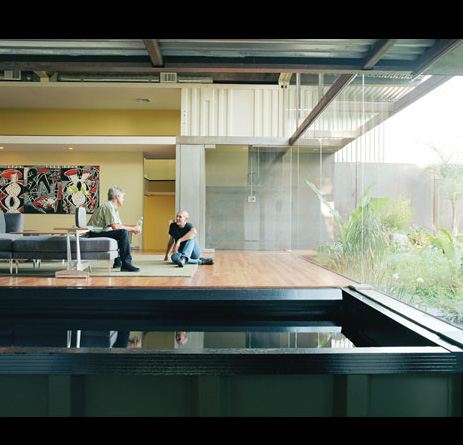 The Seatrain private residenc by OMD Architects is a unique, sculptural combination of shipping containers and steel found on-site in downtown LA.
This 3,000 sq. ft. modern container home is situated in a 300 loft live-work artist community by the Brewery. Large panels of glass throughout the house open up the space, allowing natural light to pour in, connecting it to the private garden oasis and artists community.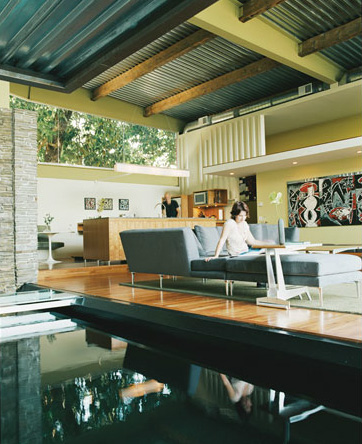 The shipping containers are used to create and separate the house living spaces while each container has its own individual function; one is the entertainment and library area, another is a dining room and office space over looking the garden below, another serves as the bathroom and laundry room and yet another is the master bedroom, a visually dramatic protruding volume that wraps around the upper part of the house.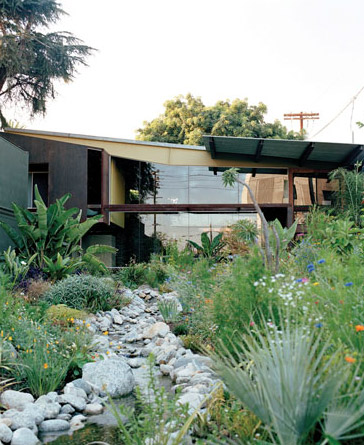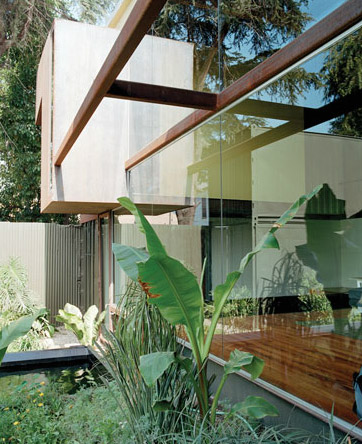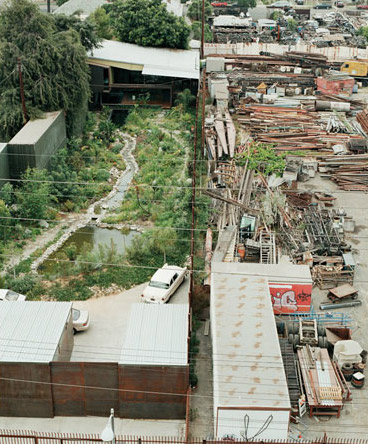 Architects: OMD