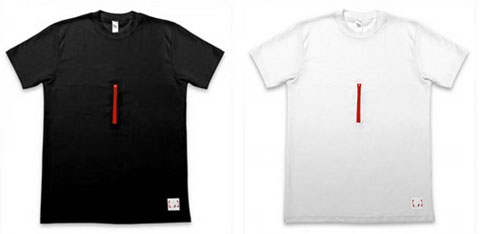 How about this iPod T shirt – Isn't that the coolest thing ever? I have got to get me one of those! The stylish BlackCoat-T by Koyono is the first iPod shirt designed for mobile aficionados who want to discreetly and safely transport their mobile gadgets whether wearing a suit or a flannel shirt.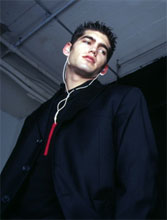 Perfect for people who don't wear cargo pants or belt clips…and can you blame them? I mean just look at this iPod shirt – it is sooo cool!
This trendy iPod t-shirt comes with two specially designed hidden pockets: one for your iPod and another pocket for your cell phone, PDA or a small digital camera.
These pockets are interconnected by a single passageway where a zipper opening is strategically positioned, providing easy storage and removal, even when worn under a button-down shirt.

It has never been easier to quickly store or retrieve your iPod or any other mobile device, even in the most awkward situations. No matter what, you're keeping your cool.