We have all experienced the frustration of having our Smartphone or tablet run out of battery exactly when we need it the most. The JUMP Cable is a great little gadget that prevents this from happening! When you use the JUMP Cable to charge your phone, it automatically charges the battery so that you never run out of power. The JUMP Cable was designed to be robust, compact and portable. Best of all, it just looks amazing- the cable elegantly wraps around the battery and it has a chic slate grey coloring with a smooth matte finish.
There are many advantages to the JUMP cable. First, whenever you need it, it provides a 30% power boost to your Smartphone giving you hours of extra talking time. Second, it uses a patented technology called AutoCharge™ which is an efficient circuit prioritization system that charges the battery as soon as your Smartphone is charged. Third, it is extremely compact (50mm x 50mm x 13.6mm) and lightweight (40g) and can even fit in your coin pocket. Fourth, you can avoid dealing with messy wires since the JUMP has precision-engineered channels that securely fasten the cables and let you release the exact length you want (the cable can stretch up to 48 cm). Fifth, the cable supports high-speed data transfer and lets you synchronize your music, data and media.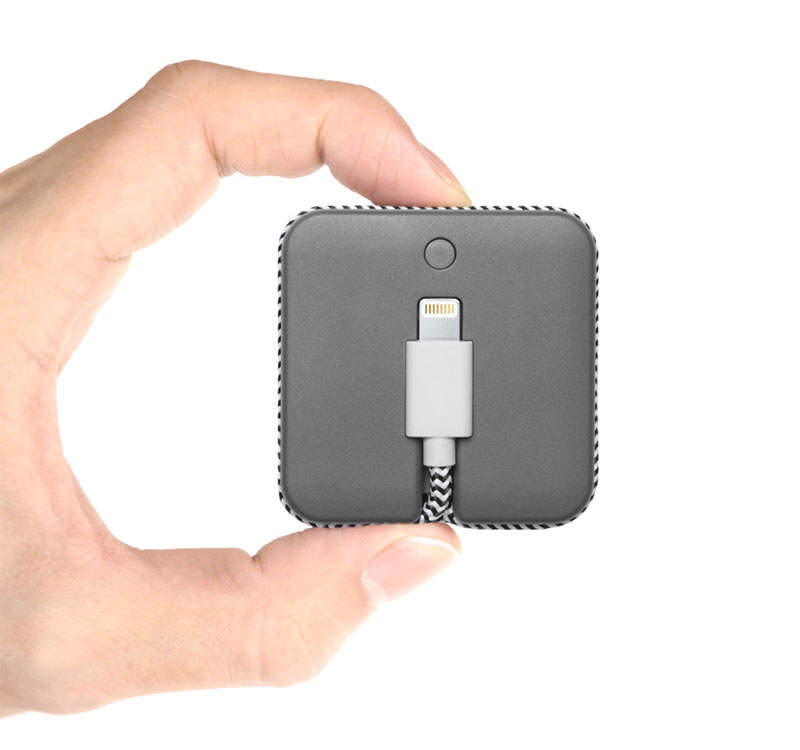 The JUMP cable can be ordered with either a standard USB or a Micro USB (Lightening Connector) depending on your Smartphone or tablet. The JUMP is very durable since its casing is made out of PC + ABS plastic and its cable is made from hard-wearing, tangle-free nylon. The battery is a built-in rechargeable lithium-polymer battery with a capacity of 800 mAH and the output current is 1A-5V.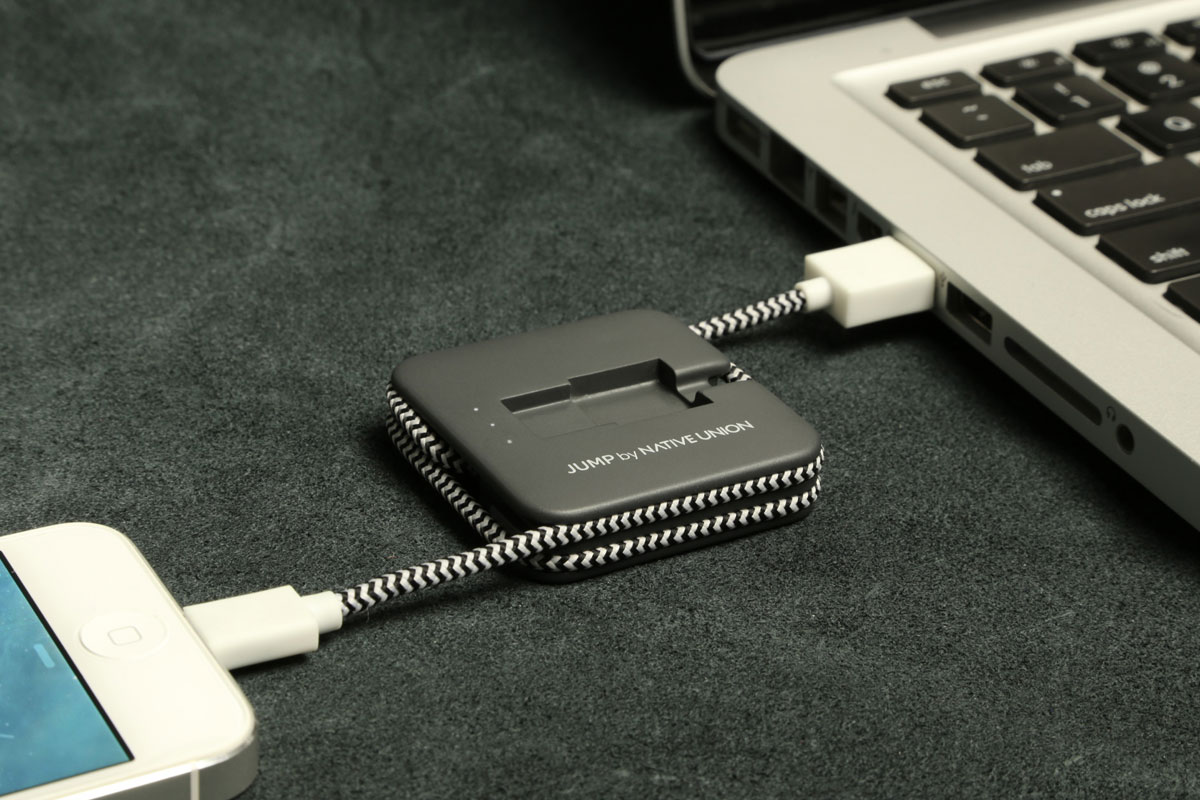 Designers: Native Union
Photography courtesy of Native Union