This tiny power booster from Native Union will jump start your mobile devices while on the go. The most annoying thing about external batteries and power banks is the fact they're almost always low on battery just when you need them. Who remembers to charge them anyway… and so enters the JUMP Cable, always full and ready to go.
Design wise, JUMP comprises of 2 cables wrapped around a compact square-shaped battery. Small enough to fit in your pocket, while keeping everything neat and tidy. A USB connector is tucked away on one end and an Apple lightning connector or Micro USB connector on the other – giving you up to three more hours of extra talk time or two hours of internet usage.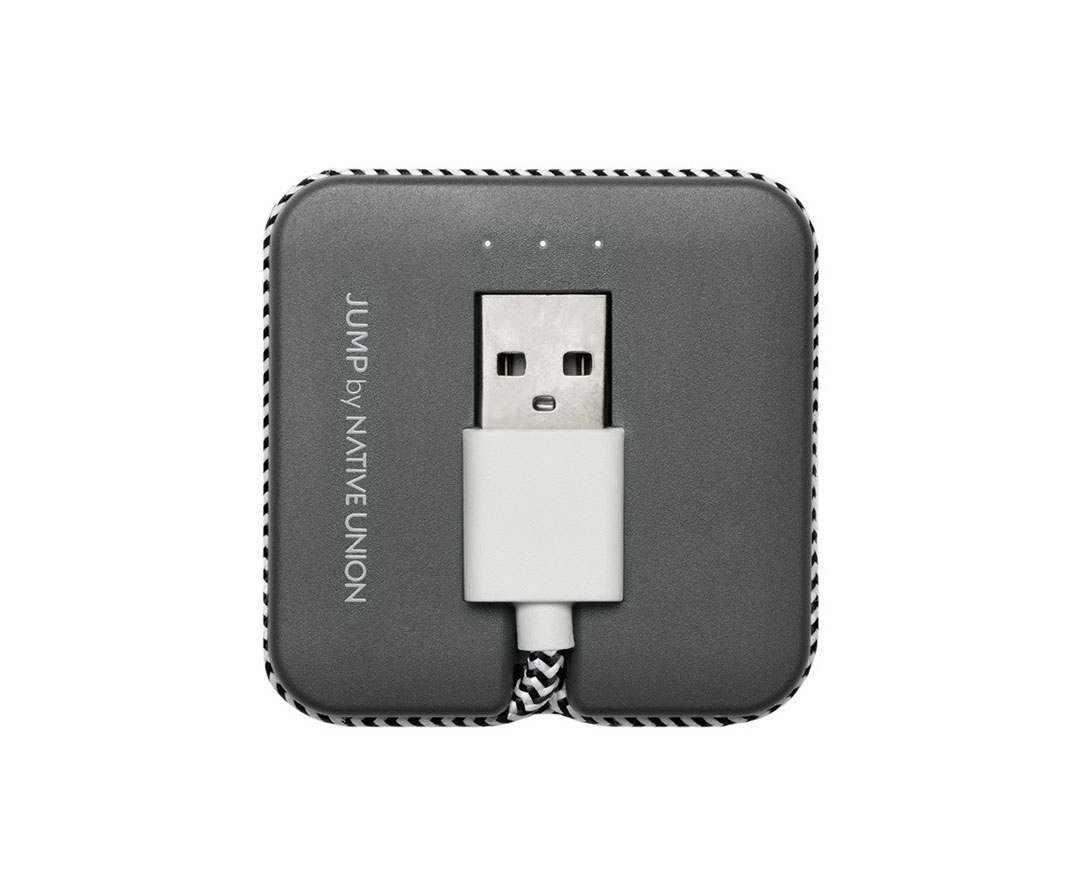 When you use the JUMP USB connector as your everyday smartphone charging cable, you're not only charging your mobile devices but also JUMP itself. No need to fumble with settings or anything, it happens automatically after your mobile device is fully charged.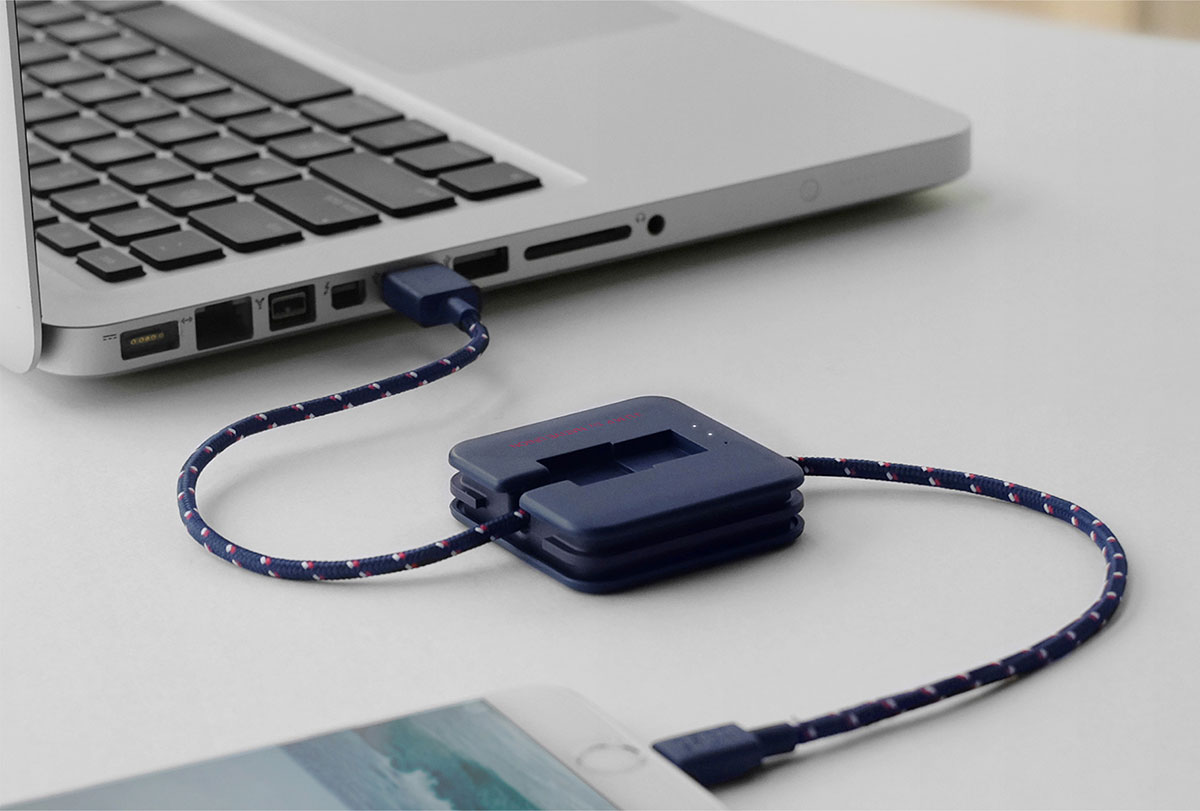 In a nutshell, JUMP is a 2-in-1 charging cable and portable battery booster. Heck, everybody needs one!
Available in Zebra, Marine Blue, Coral Red, and Nautical.
Design: Native Union
Photography courtesy of Native Union