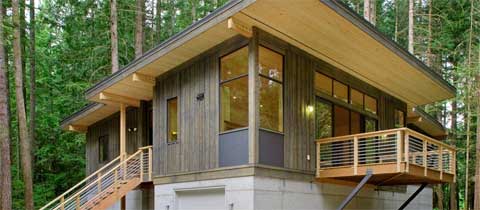 Designed by Balance associates architects, the Method Cabin is a modular, prefab home offering 3 sustainable models with different sizes and configurations.
Committed to sustainable design and construction, Method Homes reduces construction waste to less than 10% of materials used, compared to 30% common in site-built construction.

Moreover, quality is increased and time is reduced while building this modular, prefab cabin in a controlled environment, clean factory.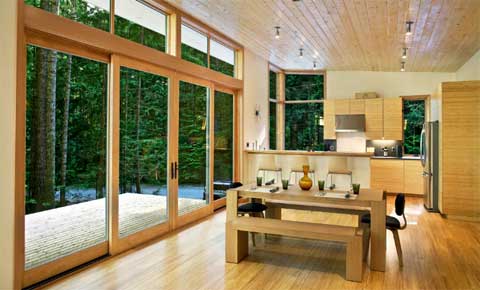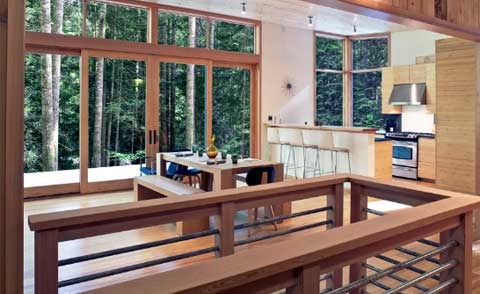 By the time this prefab cabin leaves the factory, it will have 90% of all electrical, plumbing, insulation, heating, sheetrock, cabinets, painting, tile, counter tops, toilets, sinks and trim; all components will arrive via truck, and be craned on to the waiting foundation.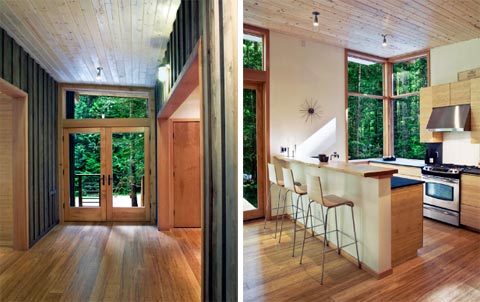 It will take an additional day to install this modular prefab home. All in all, after about 3 months you will be the proud owner of this beautiful, prefab cabin.

Model 1 offers a 3 bedroom, 5 module home; model 2 comes with 1 Bedroom, 3 module prefab home while model 3 comes with 1 bedroom, 1 module prefabricated home.