This post is not about a trendy, new home made from a shipping container; it's about one man's creative initiative in providing affordable homes by means of steel shipping containers.
When Brian McCarthy was visiting factories in Ciudad Juarez, across the boarder from El Paso, Texas, he encountered an area of ramshackle, tiny, paper and tin shacks that housed the workers of the factories he had just toured. Forming PFNC Global Communities came as a result.
PFNC stands for "Por Fin, Nuestra Casa," which roughly translates as "Finally, our own home." The company uses shipping containers to make homes for the poor factory workers. These steel shipping container homes provide affordable housing solutions which are inexpensive as well as readily available.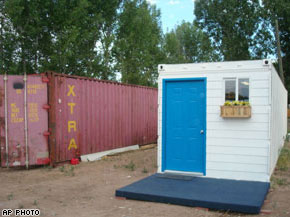 With 320 square feet, these container homes offer a galley-style kitchen with a stove, sink, refrigerator and dinette, a 48-square-foot bathroom with a pedestal sink, shower and commode. Adjacent to the kitchen is a bunk area for children while a separate sleeping quarters for the owners lie behind the bathroom wall. Small, yet effective and a huge improvement in safety, security and health over their current housing option.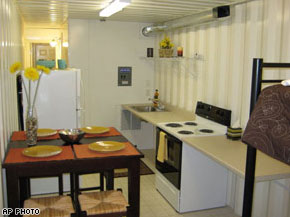 The shipping container exterior is painted with a white epoxy coating that has light-reflecting properties to prevent the sun's heat from penetrating. Each small house also includes hookups for air conditioning, ventilation, electrical and water systems, making these small units more efficient in using community utilities.
Great work you guys!