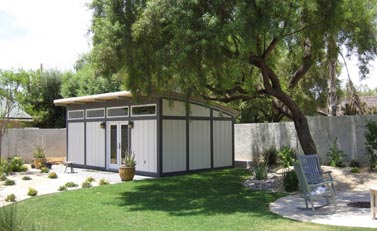 The Metro Cabin is a small prefab getaway; you can use it as a studio, an extra room, a pool-side cabana, or a lakeside retreat. This prefab cabin comes with a sturdy yet sophisticated design, and in my opinion has a bit of a Japanese influence to it.
The Metro Cabin base structure is a unique META Floor SystemT. It comes with 13 pre-assembled wall sections, durable southern yellow pine paneling, insulated PGT windows and a curving roof line with a pine roof deck and exposed beams interior.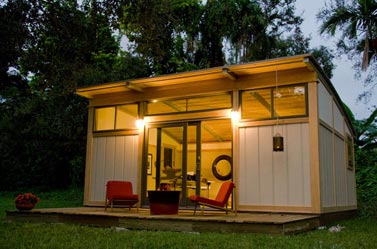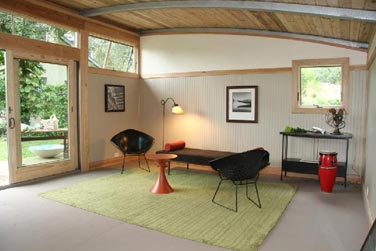 The most popular larger size, a 16 feet X 20 feet cabin, will cost you about $32'500 however, if you're looking for something smaller, why not go with the mid-size cabin of 12 feet X 16 feet? It's only $19'500.