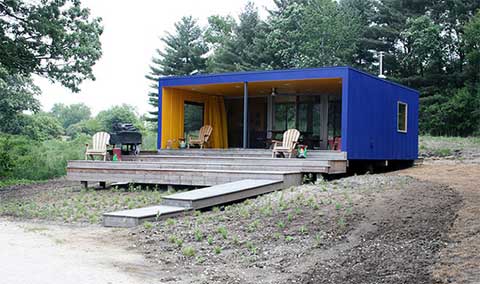 Located at Burlington, Wisconsin, the Manilow weeHouse is a prefab getaway-home with blue and yellow container sidings. Designed by Alchemy Architects, the weeHouse is a prefabricated, modular structure ranging from 341 sf studio and up to 2090 sf full home.
The Manilow weeHouse is a 28′ square two-module, prefab house. It consists of an open porch and an enclosed room with a wood stove and kitchen wall.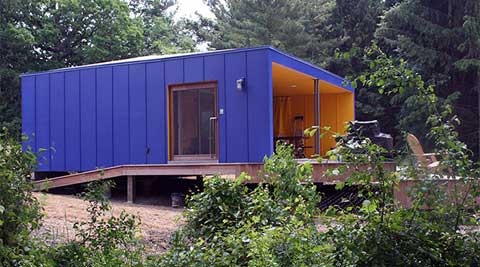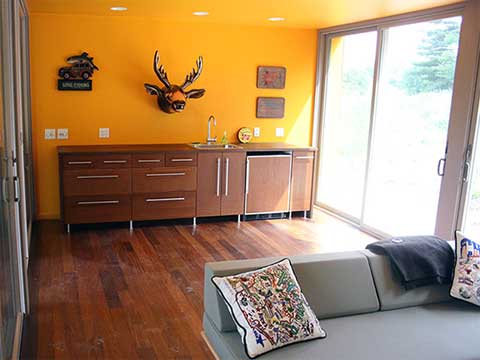 The porch features a custom pivoting ipe door, which i simply love, and a bug screen curtain with magnetic catches.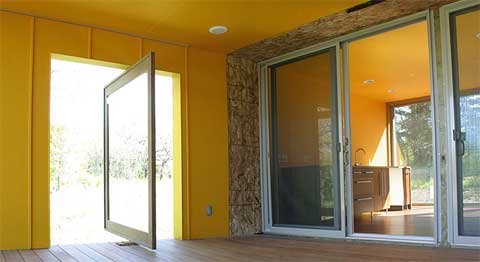 A "folding" deck and dock in ipe and rubbed silver paint finishes the composition of this wonderful retreat.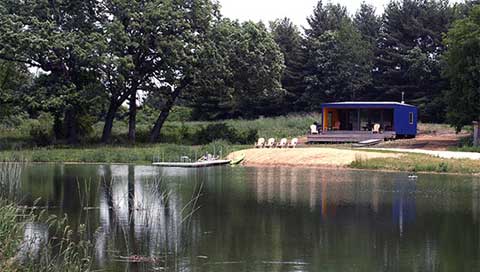 These modular home prices range from $65,000 to $255,000.