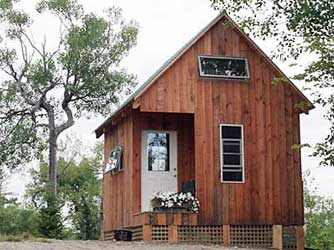 The Bungalow In A Box is a very flexible and adaptable, prefabricated Panel-Frame structure. I simply love their designs; they're full of character yet very quick to assemble (1-2 days) with minimal impact on the neighbors and the site.
Perfect for prefab cottage-camps, garages, home offices and studios, the Bungalow In A Box is based on SIP panel walls, timber frame ceiling elements, and interlocking natural, sealed wood sheathing in combination with air barrier house wrap.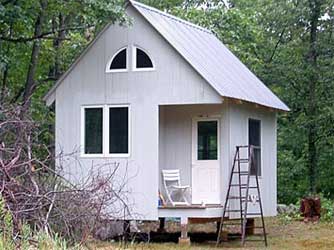 A basic 12'x16′ prefab bungalow is estimated at $13,700.