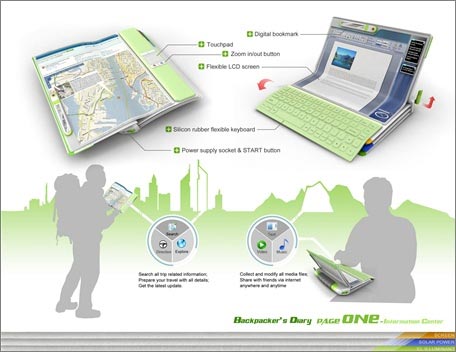 Among the many creative designs submitted to the Next-Gen PC contest, I really liked Zhongren Zhang and Chun Yang design for the Backpacker's Diary – the dream diary for travelers and backpackers.
The Backpacker's Diary is a PC concept integrated with the form of a traditional book, where different pages include different functions, like media recording anywhere anytime, solar recharging while walking and EL illuminant source at night.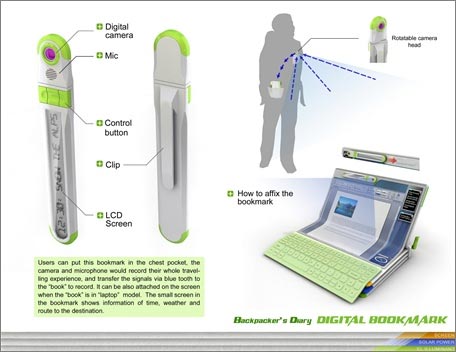 Apart from enhancing the traveler's experience, these functions will encourage enthusiastic traveling fans, such as myself, to record their trips and share them via internet in real time.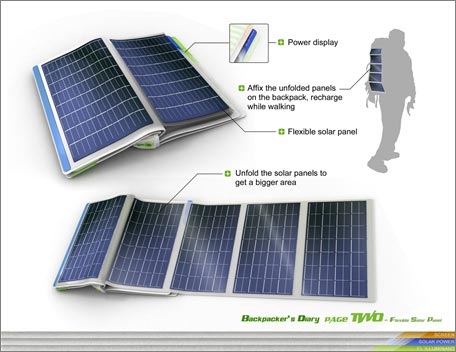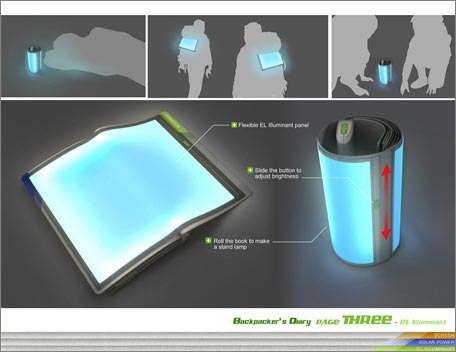 "Users use this computer to search all information for the trip in advance, like route, weather, and hotels. During their trips, the GPS keeps guiding them to the destination, providing additional and latest information. The digital bookmark can be put in the chest pocket to record the whole trip and transfer it to the 'book'. Users then use the wireless connection to share interesting things."