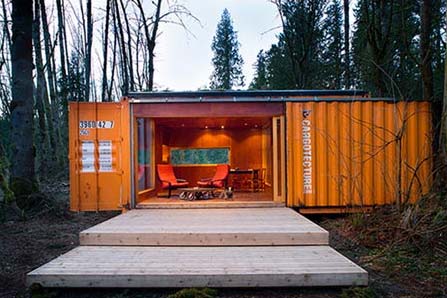 Transforming the common shipping cargo containers into houses, studios, shops and work spaces is a great idea. Cargotecture, as Joel Egan and Robert Humble call it, offers large, low-cost prefab housing solutions based on a vision of sustainability and a modular approach.
I love how the outside of this prefab getaway is rugged and industrial whereas the interior of this shipping container home is refined, comfortably inviting and warm.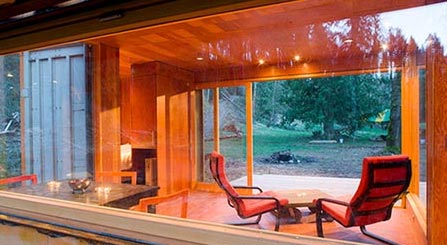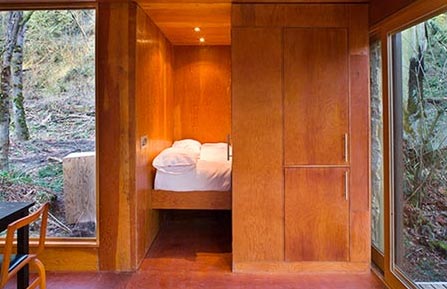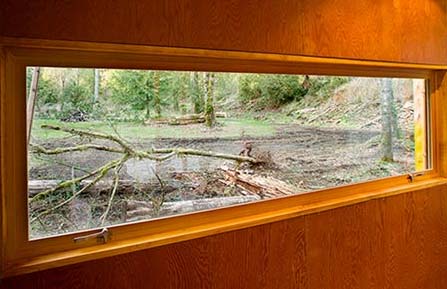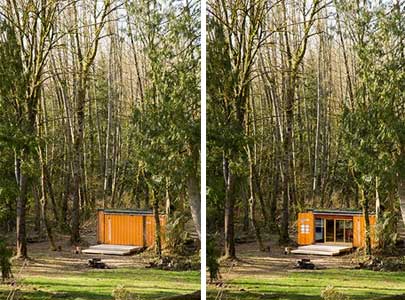 HyBrid Seattle is a multi-disciplinary team of creative thinkers in the fields of architecture, art, landscape architecture, history and urban ecology.