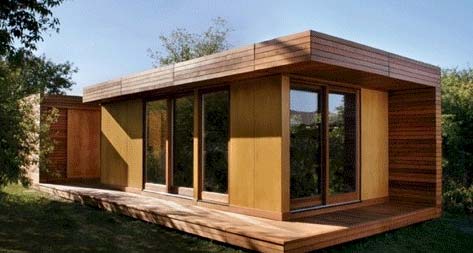 This ecologically friendly cabin, by Canadian architect Todd Saunders, is both cozy and modern. Estimated at a price of $127,000, the BlueSky Mod prefab cabin consists of two modules separated by a 9 ft wide unroofed breezeway. The reason for this unexpected design is simple – In this prefabricated cabin, experiencing nature is a necessity.
The structure consists of a 12X24 ft main sleeping cabin with tall glass doors and a smaller washroom unit, 8×16 ft, which contains a wood-burning sauna, a composting toilet and a bathroom and shower. Both units sit on a 16×40 ft platformed wooden deck.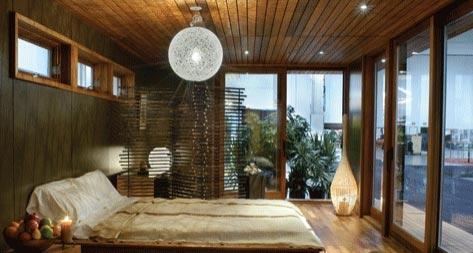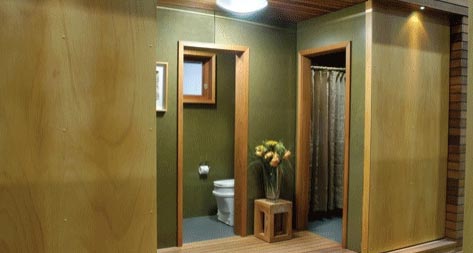 This modular cabin can be customized in sizes ranging from 400 to 1200 sq ft offering a variety of configurations by using interchangeable walls, windows and doors.
I like the straight lines and boxy exterior design of the cabin, allowing it to blend nicely in a wooded forest, a lakeside or a field, while offering solitude and retreat.