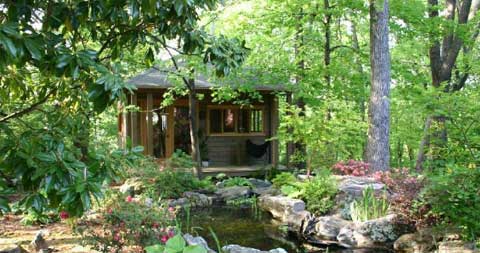 We found some prefab kit designs, from Toronto-based Summerwood, which can easily double as a home studio, workshop or home office space – Check out some of our favorite prefabricated designs.
Located in Fayetteville, Arkansas, this 12ft. x 16ft. Sonoma style is a beautiful prefab home studio with double french doors allowing plenty of light and fresh air. Estimated at $12,463.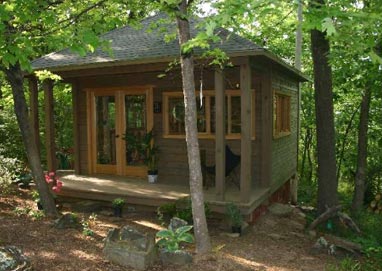 Located in Denver, Colorado, this 7ft. x 12ft. Palmerston style is a fairytale prefab studio/shed with an additional extra door. Estimated at $5,245.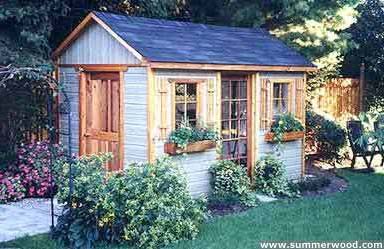 Located in Fort Bidwell, California, this 10ft. x 16ft. Palmerston style studio is full of character with a cedar screen door, 20-pane window, opening sash windows, louvered shutters and traditional flower boxes. Estimated at $8,850.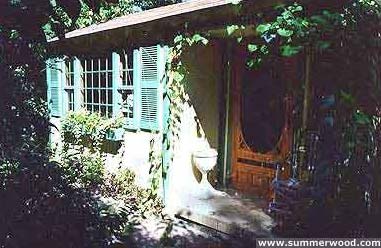 Located in Fort Destin, Florida, this 12ft. x 14ft. Sonoma style is an elegant studio with several arched windows and a set of double french doors. Estimated at $10,363.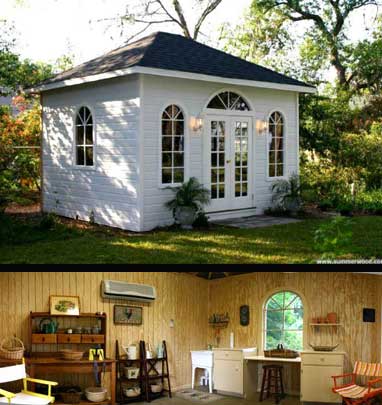 Located in Marine on St. Croix, Minnesota, this 10ft. x 14ft. Copper Creek style prefab studio is simply charming with its beautiful windows, cupola and screen door. Estimated at $10,480.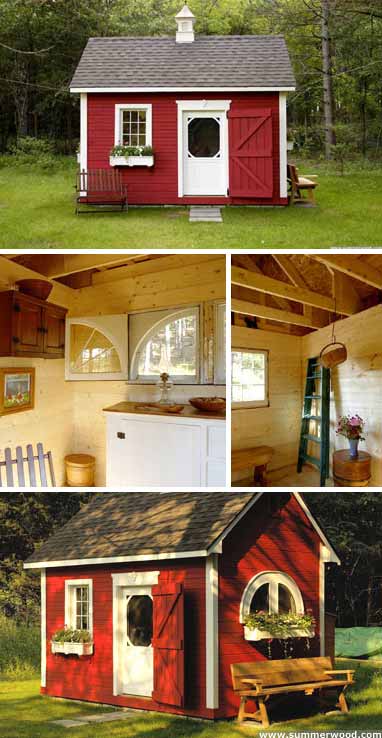 Whether it's a prefab cabin, home, studio or office, in my opinion going with Prefab is a better option compared to standard construction techniques – check out this great article on the Advantages of Prefabrication.