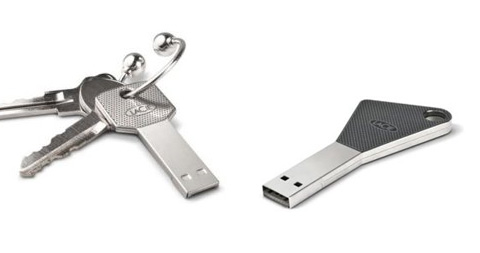 With so many USB flash drives in the market, what makes this one so special? Well, this USB 2.0 flash drive is shaped like a key and thin like a key, it's ultra mobile and lightweight and fits perfectly on your key chain or in your pocket, letting you take your data with you wherever you go.
Created by 5.5 Designers for LaCie, the 'I am a Key / It's a Key' flash drive features a hi-speed USB 2.0 interface and can be used with both PC and Macs. it's also backward-compatible with USB 1.1, so you can use it on any computer.
It comes with a generous 4GB/8GB storage capacity, so you can fit an enormous amount of data in a small flash drive. Its Gold SIP connector is water and scratch resistant, making it extremely durable and reliable, while protective edges on the connectors ensure that you'll always insert it properly.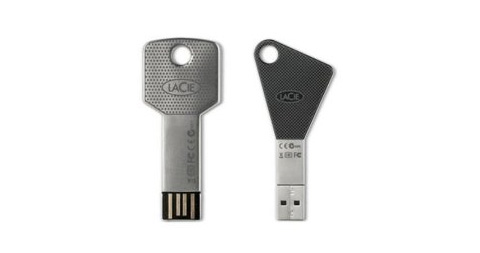 Buy This Item