The mTower Laptop Stand, designed by Rain Design, is an elegant solution that lets you save valuable space on your working desk. Instead of having your Notebook lie flat on your desk, you can place it vertically on the Stand and save about two-thirds of the space.
Designed for Apple Notebooks, the Stand is made from anodized aluminum so that it perfectly matches the exterior of your Apple notebook and seamlessly blends into your work station. Another beautiful feature is that it is made from a single metallic piece while its soft curvature gives it a clean flow and an attractive modern look.
To top it all off, since the mTower Stand raises the Notepad off the ground a little bit, it ends up having a slightly 'floating' look which adds character and sophistication.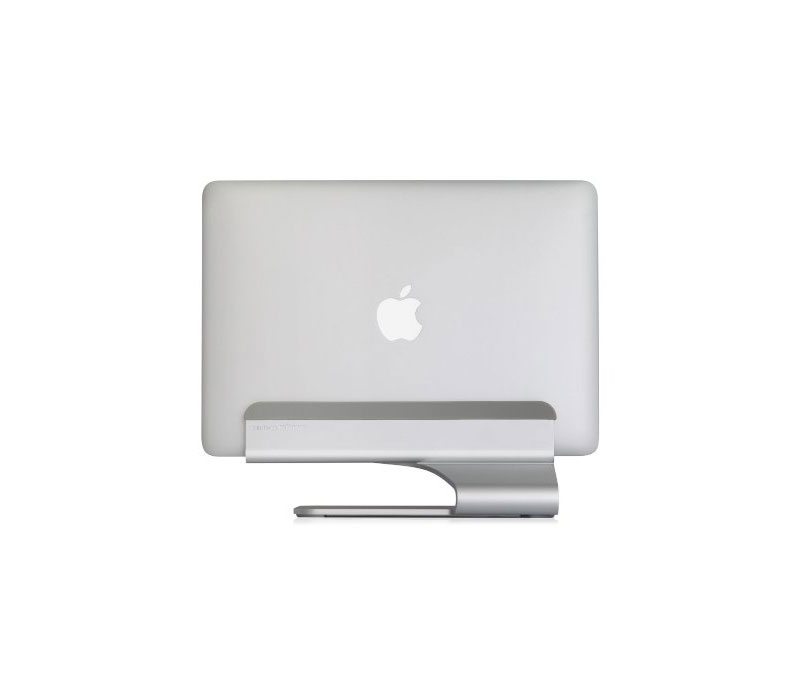 The mTower Laptop Stand was designed to hold a Macbook Pro, Macbook Air or Macbook Pro Retina. Dimension are 10.2 x 5.1 x 4 inches (approx. 26 x 13 x 10 cm), and it weighs 2 pounds (0.90 kg). It is recommended that when you place the Apple notebook on the mTower Stand, you place the bottom of the notebook on the side which helps the heat dissipate much better.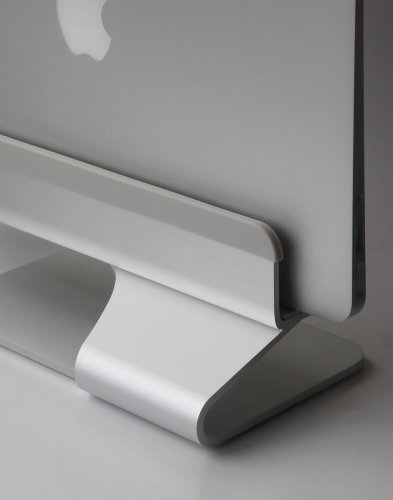 Designers: Rain Design
Photography courtesy of Rain Design
Buy This Item