The Thunderbolt 2 Express Dock from Belkin is a great solution if you need to transfer a lot of data quickly. A whopping speed of 20 Gbps! to be precise (four times faster than a standard USB 3.0 and 25 times faster than Firewire 800). Additionally, it lets you connect up to 8 devices so you can best manage your work station. The Thunderbolt also look great- it has a brushed aluminum body with a sophisticated and lightweight design. The system perfectly blends in with the modern office environment and can help you reduce unnecessary cable clutter so your work station looks its best.
The Thunderbolt 2 Express Dock has 8 ports that let you connect everything you need to a single source- your network, speakers, USBs, data transfer cables, HDMI and power sources. If you need more transfer power you can also daisy chain up to 4 additional Thunderbolt devices.
The Thunderbolt 2 Express supports dual displays and 4K cinema resolution and the system is compatible with both Macs and PCs. The packaging includes the docking station as well as a 1M Thunderbolt cable and power adapter.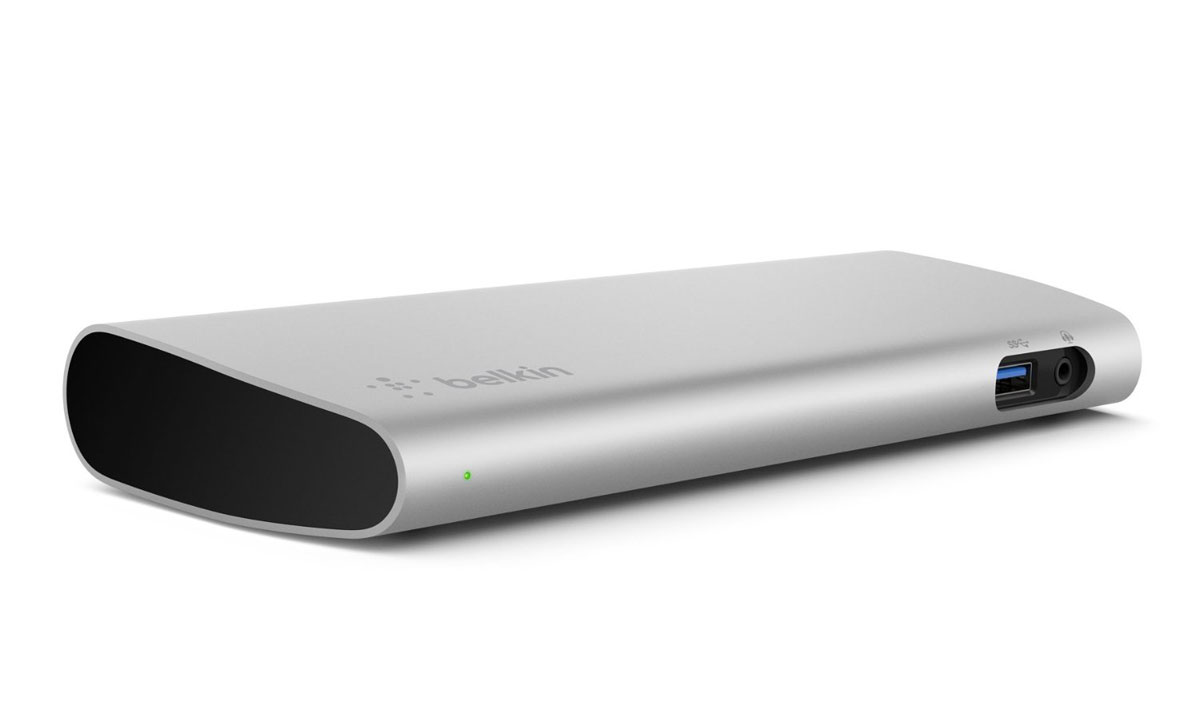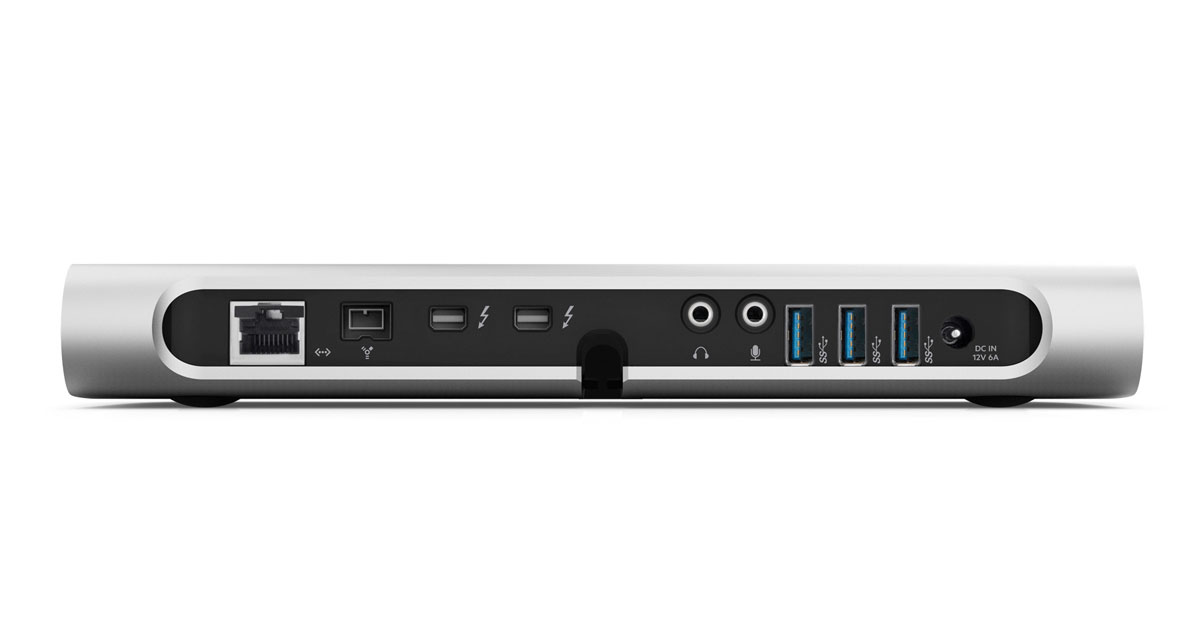 Photography courtesy of Belkin
Buy This Item