The Titanfall R.A.T 3 Mouse is the latest scream in the gaming world. It has an advanced optical sensor and programmable features that let you stay miles ahead of the competition. The Titanfall R.A.T also has a killer design and looks like it just stepped off a fast track car race or the movie Mad Max. It has bold orange, white and grey prints and from the top it has cutouts that let you look inside the 'engine'.
The Titanfall R.A.T mouse has a DPI setting that ranges between 450 – 3500. At the 3500 DPI level, the optical sensor gives gamers a true edge because of the superior accuracy level it provides. In order to move between the settings, users need to use the designated DPI button.
The mouse also comes with three macro buttons. The buttons are programmable and can facilitate up to 9 user-definable commands via 3 modes.
For the best gaming results, users should use the Titanfall mouse together with the Titanfall versions of G.L.I.D.E.3 Foam Gaming Surface and S.T.R.I.K.E.3 Gaming Keyboard. Sized at 11.5 x 7.5 x 15.5 cm, the Titanfall mouse works with either a PC or Mac and is a 2 way device.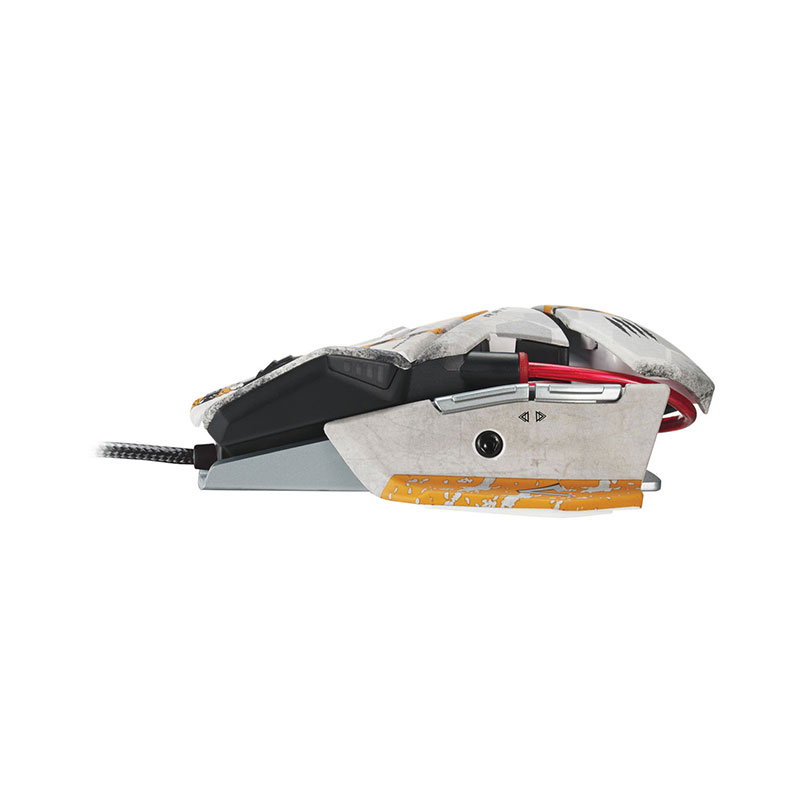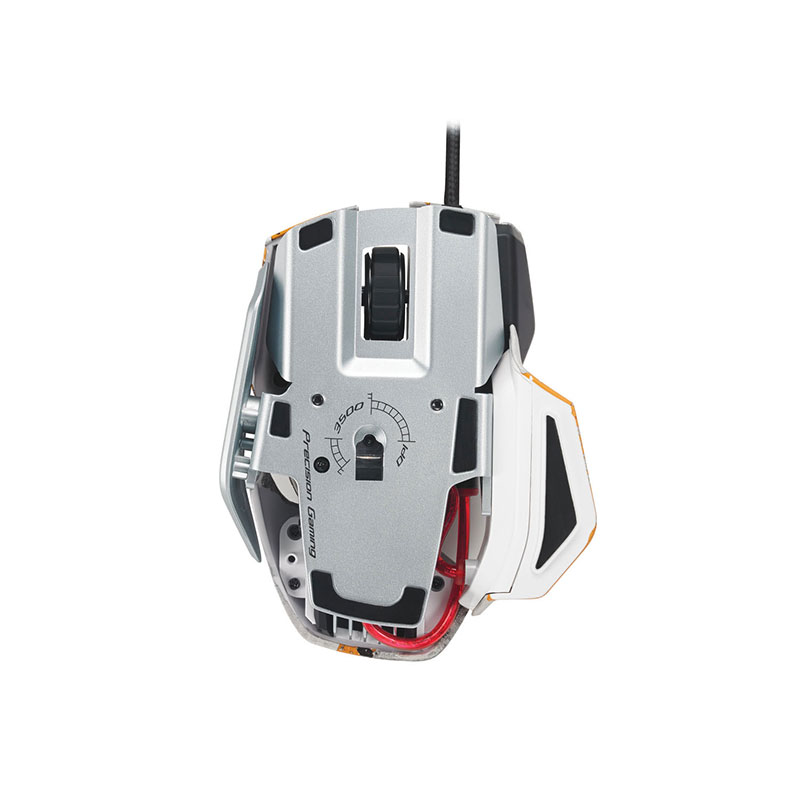 Design: Mad Catz
Photography courtesy of Mad Catz