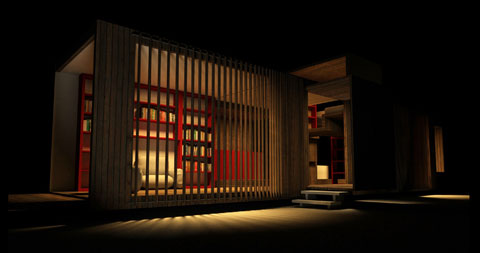 Paris-based Drop architects, created the Drop House Project, where a modern home and a comfortable living space can be achieved in the form of a prefabricated shipping container.
This prefab container home consists of small units around a central area; the units expand the master volume by withdrawing as drawers, simulating the shape of a satellite.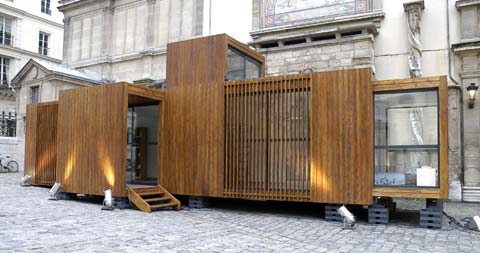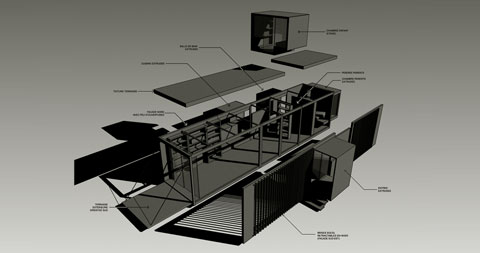 The Drop House features a kitchen, bathroom, entrance and two chambers.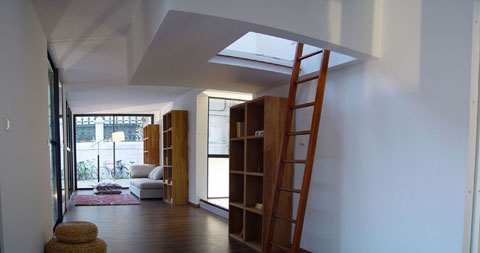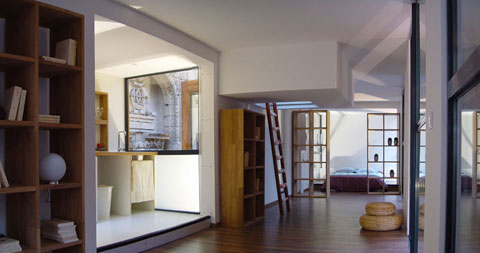 The house is delivered all closed, by truck, while the extensions are implemented in the assembly. When not in use, it can also be kept closed and protected.