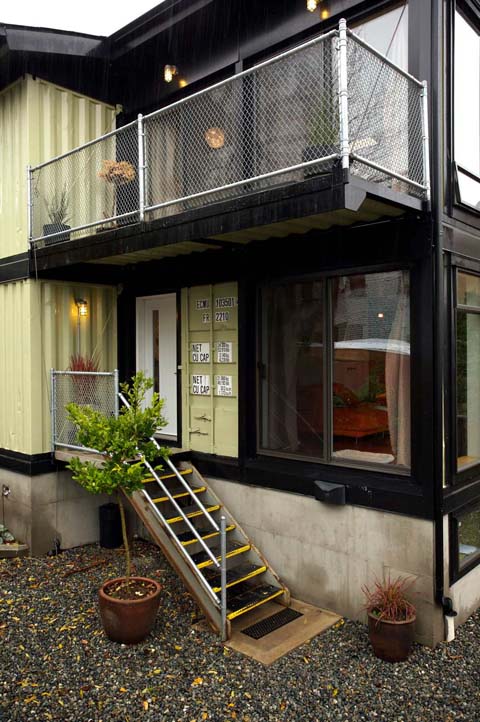 Keith Dewey, the man behind Zigloo, constructed his own home out of eight used shipping containers stacked on a residential lot. See below what you can achieve by recycling freight container units combined with contemporary style and creativity.
The Dewey family resides in a modern, 1,920 sq. ft. three-story home, located by the ocean on the southern tip of Vancouver Island, Canada. The main floor of the house features an open dining and living room space and a lovely kitchen, with no upper cabinets or traditional sized fridge, which offers lots of counter space and alternative storage solutions.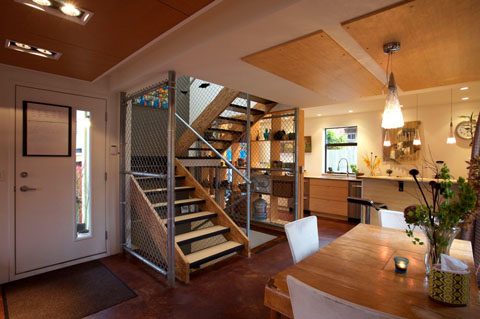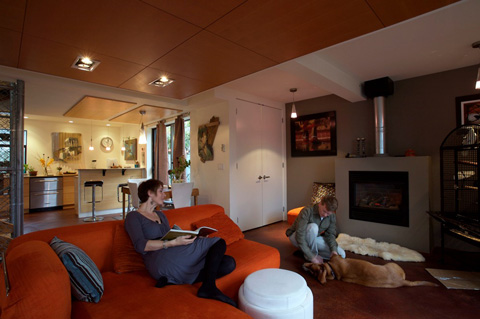 An industrial chain link fence rails the stairs, which lead to the basement and the top floor. Skylights at the top of the stair case stream natural light through out the entire house. The top floor consists of a master bedroom and an office space, which can easily be converted into a guest room. The master bedroom has a curved ceiling with skylights, an open concept closet and bath with bamboo floors as well as an adjoining washroom.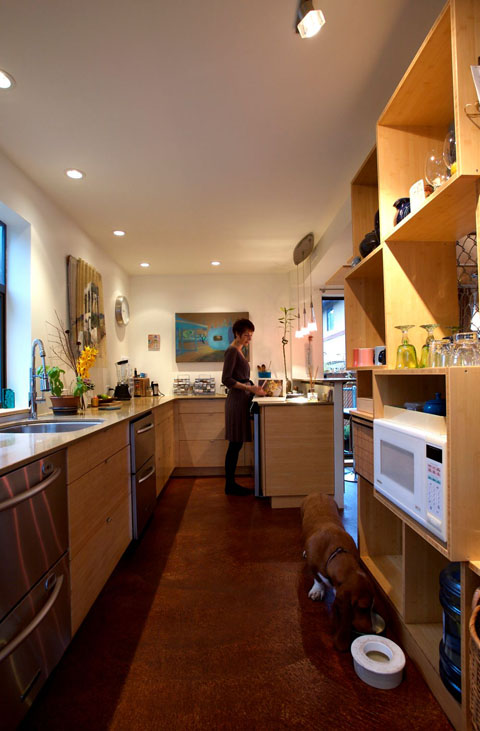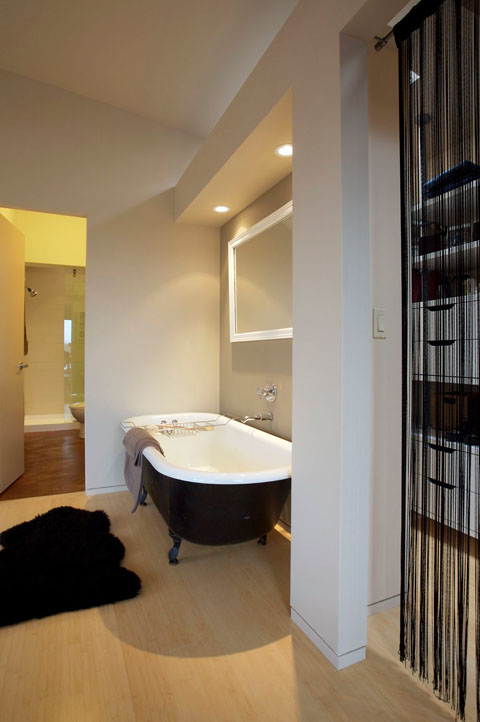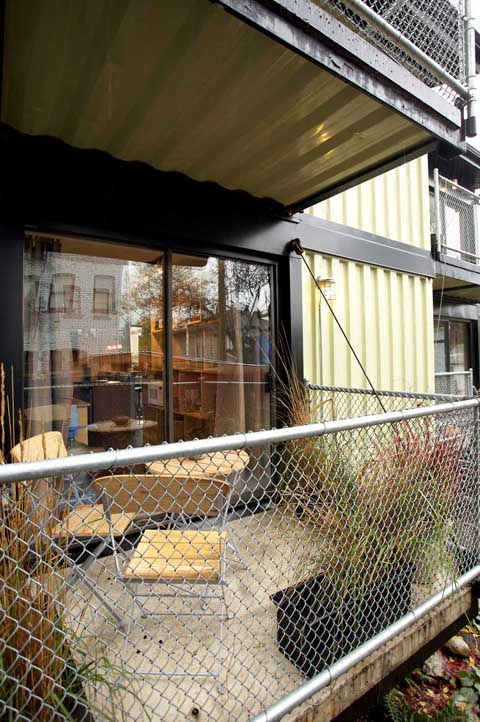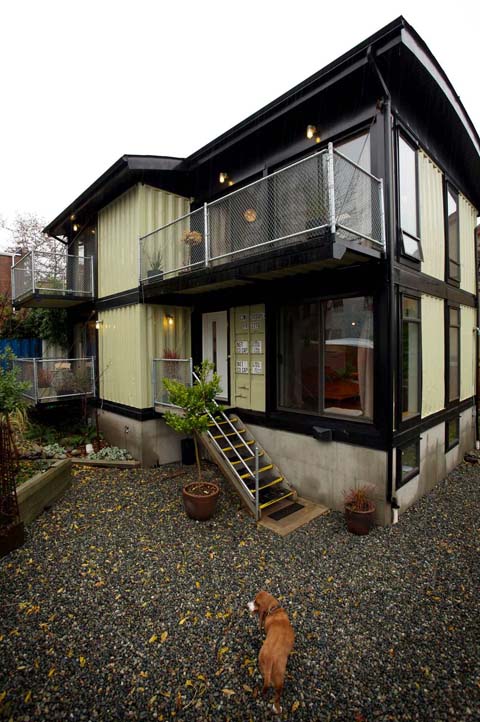 Architects: Keith Dewey