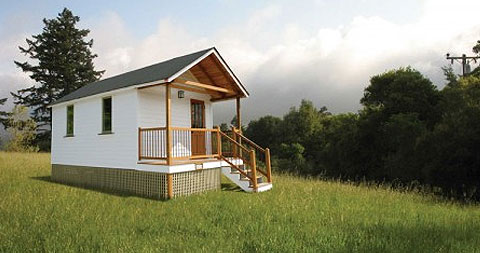 This small house is a spacious, prefab mobile home or portable office, offering high end custom construction. It's a great solution when you're looking for extra space or even a temporary space – It's delivered on wheels and when you no longer need it, you can simply remove it.
This little house can be placed on regular foundations or on wheels, so you can take it with you if you relocate; use it as your own tiny home, an additional space for a guest, a studio or a shed.
Estimated price: $15,000 to $50,000.