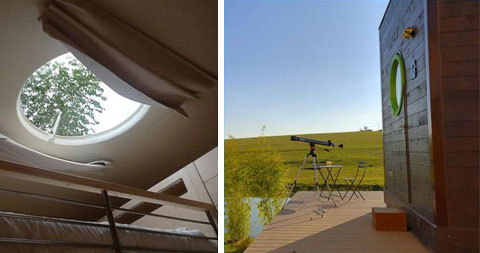 Designed by Louis and Nathalie Blanco, Carré d'étoiles are small, cube-shaped prefab cabins scattered across resorts in France where stargazing tourists can rent them as the perfect vacation getaway – an invitation to discover nights out in the open air.
Each one of these recycled wood structures feature a transparent dome to enjoy the mysteries of the stars. To make your stargazing experience complete, there's also a sky observation kit with an astronomical telescope, a stellar chart and astronomy games.
Inside you will also find a double cabin bed and sofa bed, kitchenette, shower and toilet, parquet floors, flat screen TV, MP3 socket and more.