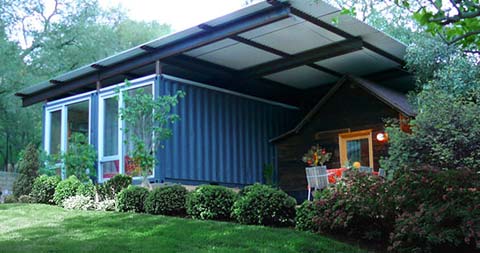 California-based IC Green manufactures and pre-assembles homes, studios and cabanas from recycled shipping containers. Whether a small guest house or studio or an expansive residence, these prefab homes come with large glass openings, a well insulated envelope and a modular living green roof.
The 20" steel box frames are delivered by truck and lifted in place by crane or forklift.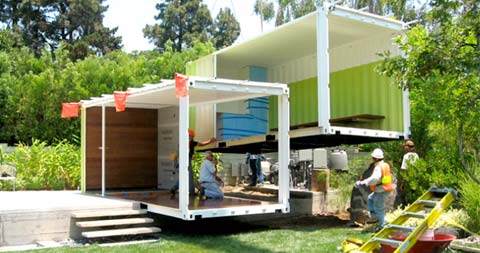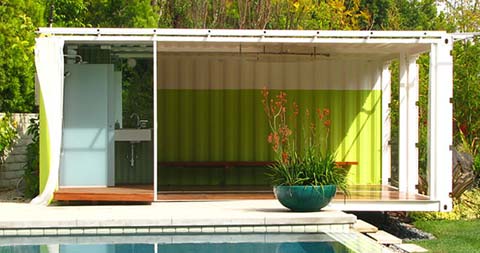 I love that the company's largest house model is designed around a central courtyard, featuring a three bedroom house with two full baths, a full Galley kitchen, laundry room and ample closet space. Solar applications for domestic warm water, radiant floor, and electricity production are also available.
IC Green 2400: Prefab house plan.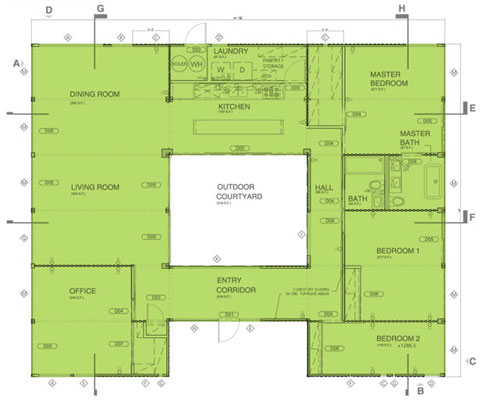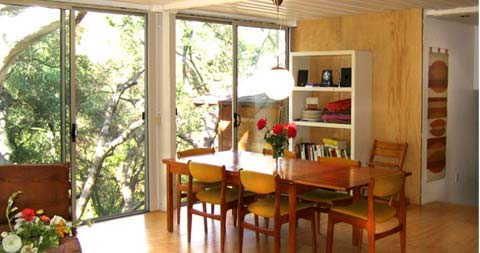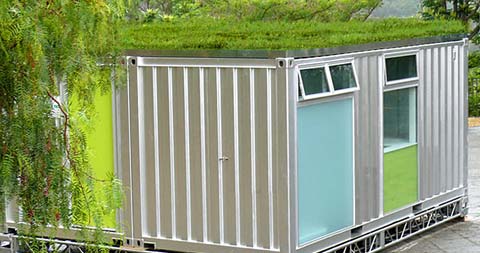 IC Green 320: Prefab studio/guest house plan.