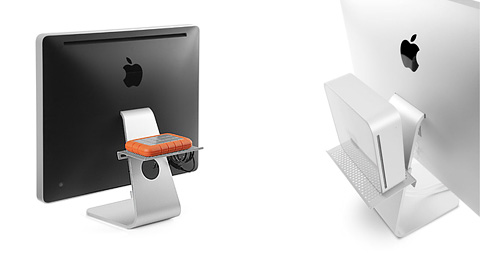 BackPack is an adjustable, sleek-looking shelf that attaches to the back of your iMac and other Apple Cinema Displays. Made from heavy gauge steel, this storage unit is perfectly sized to hold hard drives, USB peripherals, a Mac mini or your favorite action figure. This tiny shelf is out of sight!
Small and sturdy, this stylish space saver helps you create a super tidy workspace: use the perforated base to tie up that web of cables lurking behind your Mac; stash your iPhone or iPod while charging and syncing; or park portable hard drives and card readers for easy access every now and then.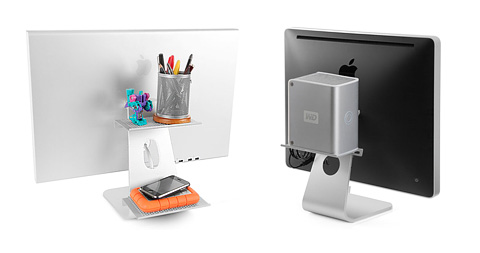 Designed by 'Twelve South', BackPack is also height adjustable so you can use more than one – hang one low for hard drives and add a second one for hubs and gear. Because it uses gravity and two simple, adjustable clips to stay in place, it will not leave any scratches or marks on your machine.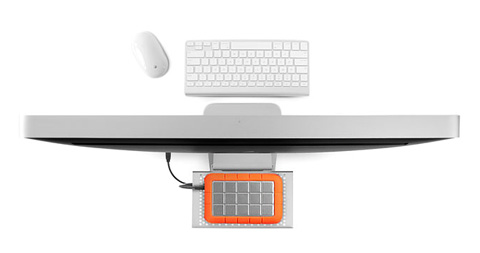 Buy This Item