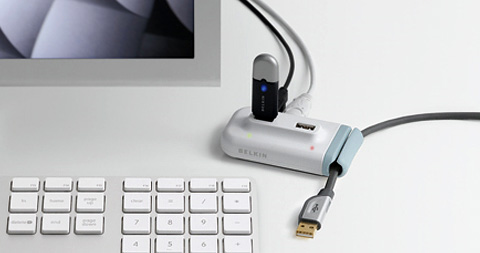 Cell phones, PDA's, iPod's, you name it, nearly all our gadgets connect to our computer through USB. Now you can add USB ports for all your gadgets with the USB 2.0 Plus Hub, and at the same time remove desktop cable clutter with its cable-management feature.
The USB Plus Hub from belkin can add up to 7 USB devices to your computer, featuring 2 top-load USB ports for quick access and an internal weight and stay-put pads to keep Hub anchored to the desk.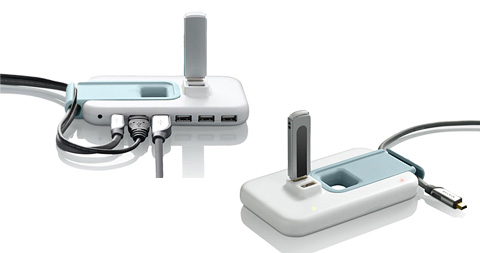 It will also keep your cables organized in one location and prevent damage to your computer and devices with over-current protection. Comes with a Belkin Lifetime Warranty.
Buy This Item