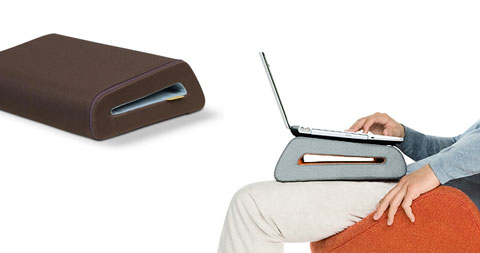 As part of Belkin's laptop@home line of accessories, CushTop is a stylish notebook stand that provides long-term, padded comfort when you use your laptop on your couch, bed, or floor, and if you need to get work done on the road, it's the perfect companion for car, train, or air travel.
Covered with a durable, hand-washable microfiber upholstery, this comfortable stand is made of unique materials that allow venting to keep your laptop and your lap from overheating.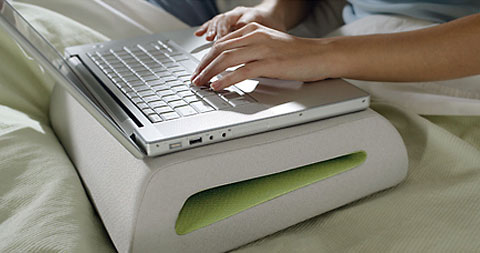 It features a convenient storage pocket to keep your power adapter and mouse tucked away when not in use, and thanks to its flip-over design, one side of the stand is perfect for a 15" laptop while the other is just the right size for a 17" widescreen laptop.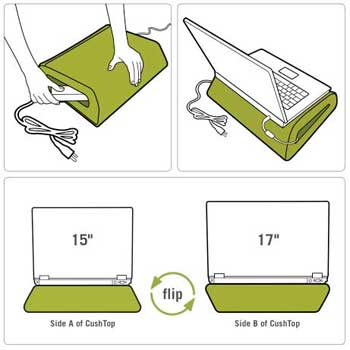 Available with a Belkin lifetime warranty in a variety of vibrant colors, including green, orange, brown, gray and champagne.