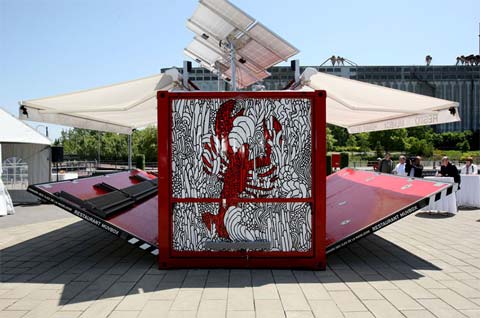 Located in the Old Port of Montréal, this sea food diner presents a new concept – a modern re-interpretation for the old-fashioned canteen. The Resto Movbox is actually a recycled steel shipping container with a slick design, that opens-up in under a minute and transforms into a restaurant.
Daily opening and closing, and table set-up, is simple – Each night it vanishes back into its cube, and redeploys early the next morning at the touch of a button.
The Movbox is more than just a cool attraction; it's also environmentally-friendly, using recyclable and sustainable materials while powered by solar energy;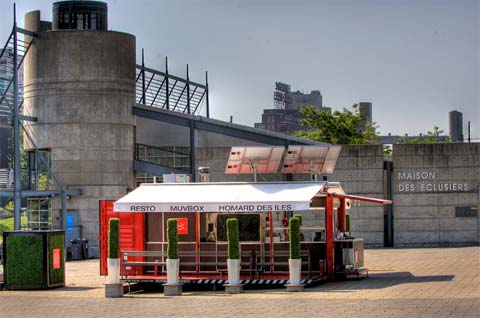 and since it's not set permanently in the ground, it can be moved anywhere or easily transported by road, rail or sea, and it doesn't require building permits.