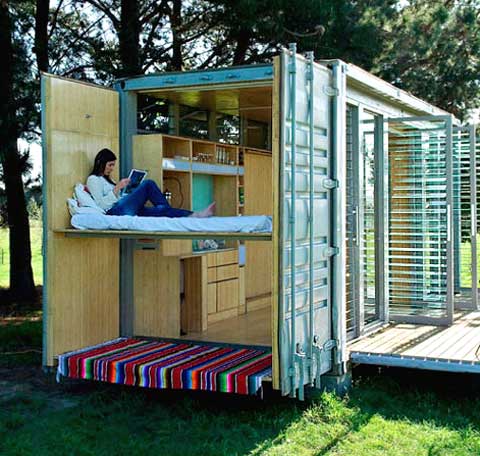 Port-a-Bach is a holiday home made from a shipping container. It's portable, secure, stylish, and can comfortably accommodate two adults and two children. How wonderful it is to just lay there, on the top bunk bed, read a book and enjoy the perfect indoor/outdoor flow.
This prefab getaway allows you to use your land without investing in a permanent housing solution; it can be connected to available services or used off the grid; and it has a minimal impact on site and can be easily transported and installed.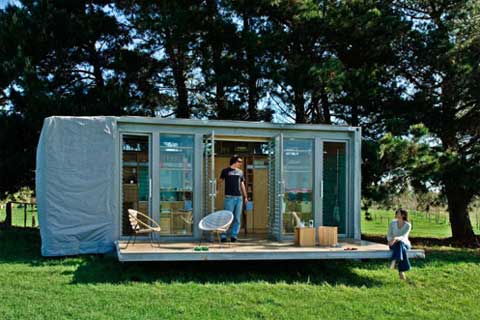 This portable vacation home is based on a fully enclosed steel shell, positioned on six stable concrete footings. Unfold the container to create an indoor/outdoor living space, and fold it back up for storage or when not in use. An exterior canvas screen system allows to shelter the deck area for comfortable indoor/outdoor living.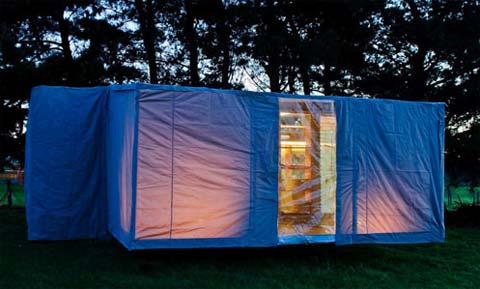 The unit includes a large open living space with kitchen, bathroom and composting toilet. However, it can also be divided into private spaces via a fabric screen system.